If you were a little girl in the 1970s, you were obsessed with three things: Holly Hobbie lunch boxes, The Fonz, and Judy Blume. Judy Blume books were a passion for me and so many other kids. Judy Blume has left a huge literary impact on readers and writers everywhere. I was a fan of her incredible writing and adorable characters. But it was so much more than that. Her books helped me get through my own childhood. Her books were my way of understanding my own coming of age. I remember when Are You There God? It's me Margaret came out. All the girls at school were reading it and chatting fervently about the book and about Judy Blume. It was quite literally "Judy Blume" mania!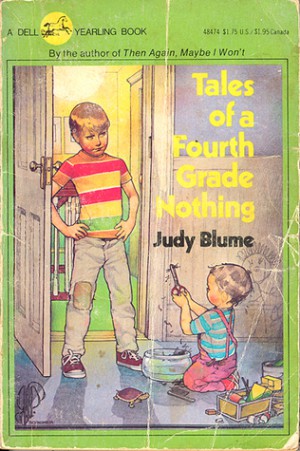 I was first introduced to
the prolific author when I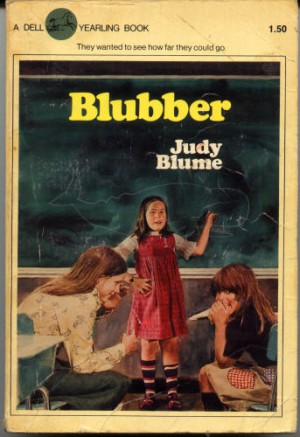 was in fourth grade. My teacher, Mrs. Hughes, read to us from Tales of a Fourth Grade Nothing every day after lunch. I found the story funny, witty and very touching. Her style and voice reached out to hundreds of kids and teens everywhere, and I found myself at the local Chocolate Soup Children's Bookstore begging my mom to max out her credit cards as I pleaded for paperback copies of Iggy's House, Then Again Maybe I Won't and the deeply poignant story of preteen bullying, Blubber.
However, it was quite possibly her most famous and provocative work that was the talk of my elementary school lunchroom. Any fans reading this right now and grinning to themselves know exactly which novel I am speaking of. Forever was an emotional and moving book about first love, the "first time" and eventually, the sorrow of teen heartbreak. I remember like it was yesterday the older girls reading all of the juicy passages under the trees at recess. I had no idea what they were talking about, so I talked my mom into buying me a copy – she had no idea what it was about, or she would never have bought it for me.
So, one summer, my cousins and I broke out all of her books – Judy Blume never pulled any punches in her writing, a quality I have always admired – we broke out the salacious paperback, and we learned about life. We giggled madly when reading out loud to each other about "Ralph" (Those of you who have read the book know exactly who/what "Ralph" is. Those of you who haven 't, you just gotta read the book!).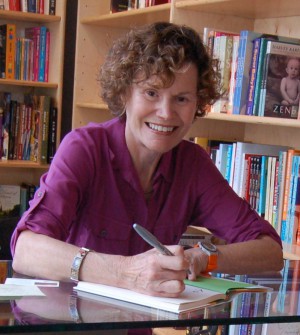 I instinctively knew there was something very special about her work, voice and the lady herself. She affected a whole generation of girls and definitely inspired me to read, and eventually, write. Even after all of these decades, she is still, and always will be in my opinion, the reigning queen of the young adult genre, and she simply has no peers. I hope to introduce my daughter to her one day, and I am certain that I will.
You could say that she was my first inspiration to become a writer. I knew that one day, I wanted to grow up to be just like Judy Blume.
Lindy Hudis writes mystery and erotica. You can get Lindy's books at Lachesis Publishing or on amazon, and kobo and iBooks. 
Connect with Lindy on Facebook and Twitter.
Like our Lachesis Publishing page on facebook.
Follow us on twitter.