When I first started at police dispatch, ER was still on. As was Third Watch, NCIS, & CSI. I am a procedural junkie.
I love everything about them. Their formats, their crisis of the week, all of it, but what I love most are the ongoing, longterm character arcs. Seeing the life beyond the craziness of their daily grind.
People are fascinating creatures to me. I like to see & understand all the parts that go into the facade we show the world. What makes an elementary school teacher become a cop, what a hard-charging cop does to unwind. I like seeing who the characters are when they're most vulnerable. The chinks in armor are what makes them more real to me.
And I approach my work this way, too. I'm all about the action, I love a good chase or fight scene. A countdown to an apocalypse that only the protagonist  can solve. But at the same time, I want to know what they read, what they drink, what makes their world a little more sane. Then my job comes in translating this understanding of them as whole people onto paper.
The technical aspects of the job are the tricky part for me. It's one thing to have a grand idea of a kidnapping and hostage rescue with all the bells and whistles. It's something else when you try to write it and not sound like a goof with no idea of how any of that actually works. There are a ton of moving parts to any large operation and conveying them to the reader can be difficult if you're not clear on it yourself. This where I'm truly lucky.
The unmitigated bonus of 13 years in law enforcement is connections. All kinds of them, and for the type of writing I do, they're priceless. You want to plan a siege of fortified building with SWAT? One phone call, and it cost me lunch one summer afternoon. Want to learn the finer points of homicide investigation? I have folks who've done nothing but hunt killers for over a decade. It doesn't matter how outlandish the idea, there's someone available to help you build the framework to make it happen.
I wanted to plan a hostage situation/SWAT rescue for a story, so I called a friend, we'll call him Anton. Anton is smoking hot eye candy in addition to being a great tactician & SWAT operator. We came out on the job at the same time, same district, but opposite sides of the radio. He let me pick his brain for 90 minutes at lunch, walking me through every scenario I could think of, even walking me through the finer points of shaped charges and explosive entry (he really didn't need to be any hotter). Then after all that, he hooked me up with a hostage negotiator. I spent about two hours grilling him for info.
All that research and all it cost me was lunch. I love my jobs.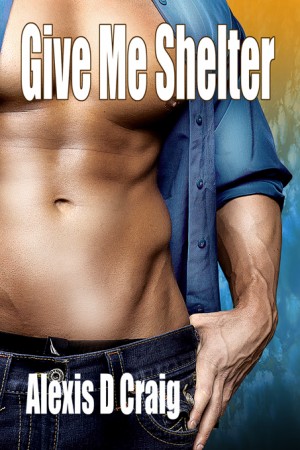 Lachesis Publishing author Alexis D. Craig writes sultry and funny romantic suspense (Give Me Shelter and Imminent Danger) featuring the brave men and women in law enforcement.  She also writes super hot erotica featuring sexy cops (Undercover Seduction). By day Alexis is a police dispatcher so she knows her cops!
You can get Alexis's romantic suspense Give Me Shelter at Lachesis Publishing and on amazon.com, at Barnes and Noble and Kobo.
Connect with Alexis D. Craig on her website, and on facebook,  twitter and goodreads.

Like our Lachesis Publishing page on facebook.
Follow Lachesis Publishing on twitter.