Continuing our ongoing series featuring bestselling authors we chat with the talented and dynamic New York Times bestselling author C.J. Lyons. C.J. Lyons is a former pediatric ER doctor who was inspired by her very challenging work to pen award winning and bestselling suspense novels. She calls them "Thrillers with heart."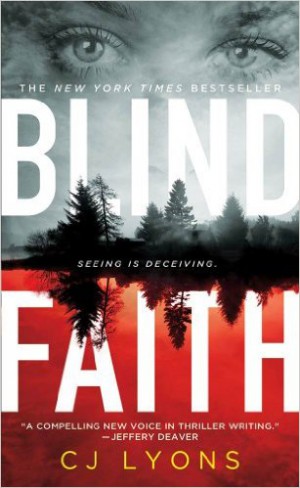 What was your first book that hit a bestseller list? What was the list, where did the book rank when it first hit, and how high did your book get? Did you think it would make the list? Were you surprised?
CJ: BLIND FAITH was my first major bestseller, debuting at #2 on the NYT list (and staying on the list for 7 weeks) and rising to #4 on the USA Today list. I was surprised that it hit so high so fast on the lists as I wasn't aiming for any list other than cracking the Amazon Top 20.
When something awesome happens in your career do you celebrate with food, flowers, or fun? 
CJ: Depends on my mood. Chocolate is always appropriate, but often I'll also indulge in a nice dinner with friends or a special outing.
Promotion is an important part of every author's work routine. Tell us one promotion that you did – for a new release, or an event, or a conference – that worked well for you.
CJ: By far my most effective promotional tool (other than writing more books) has been my mailing list. In fact, that's how I hit it big with BLIND FAITH—I simply emailed my readers and asked them to help me make a dream come true of cracking the Amazon Top 20 . . . boy did they respond!
What are some key ways an author can invest in his/her career in order to do better, get better, be better?
CJ: My agent has an easy rule for this: Write 2K a day, Read 2K a day . . . 
You're a doctor by profession and you write "thrillers with heart" – tell us about that? Does your passion for your work have a huge impact on the kinds of books you write – or would you ever consider writing something completely different – like a racy Regency Romance? 
CJ: My most popular and bestselling novels haven't been medical thrillers, but my FBI thrillers. But the common denomination of all my novels has been their "heart," that emotional core of honesty that resonates with readers. Which is the reason why I coined the term for my particular subgenre, "thrillers with heart."
I've incorporated romance in some of my thrillers (the Shadow Ops thrillers have tons of romance intertwined with the intrigue and my Hart and Drake medical suspense novels follow one couple's evolution from first meeting to marriage), I've added historical elements, I've written novels with strong science fiction/supernatural elements, contemporary YA, and straight character-driven thrillers. By focusing on that core "heart," despite technically mixing genres, my readers haven't complained.
What is one thing you absolutely LOVE about being an author and one thing that makes you BONKERS?
CJ: Wow, I pretty much love everything about the creating and writing . . . the only thing that drives me bonkers (but it's a big one!) is when fellow professionals (co-authors, publicists, editors, web designers, graphic artists, marketing folks, etc) act unprofessional: missing deadlines without warnings, not doing their job, or flat out flaking out and leaving me high and dry . . . I treat this as a profession, take it as seriously as I did medicine, and hate it when others don't see it that way
You know the old story – that Al Pacino won the Oscar for Scent of a Woman because he should have won it for the Godfather? Not every book can "win the Oscar" or hit a bestseller list, but that doesn't mean the book isn't a wonderful book and worth reading. Tell us about a wonderful book that you've read in the past year that you think is worth reading.
CJ: I absolutely adored Station Eleven by Emily St. John Mandel.
What is the coolest/nicest thing a fan/reader has done for you or said to you?
CJ: My fans ROCK!!! I don't know what I'd do without their encouragement—they're always doing super fantastic things or sending me lovely notes. I think the most memorable, probably because it was one of my first fan emails, came from a man with cancer who thanked me for my books because they helped him get through the night free from pain . . . not too proud to admit that I cried after that one!
As a writer, what does CJ Lyons do best?
CJ: Thrillers with Heart: character-driven, adrenaline-fueled stories that explore the grey areas between the black and white of good and evil.
Tell us about your latest release. And what do you have coming down the road?
CJ: I'm launching my new Fatal Insomnia medical thrillers (yes, it's a real disease!) in both ebooks as well as trade paperback and hardcover. Book #1, FAREWELL TO DREAMS, is out now and Book #2, A RAGING DAWN, just released as an ebook with the print versions coming in January, 2016. I adore their covers—when I was carrying FAREWELL in my arms at the London Book Fair, people were coming up and reaching out to stroke it as if it was something precious and magical. First time I ever had that happen with a book cover! 
And, of course, my most popular series, the Lucy Guardino FBI Thrillers, will be continuing with a new twist and new start for Lucy as she leaves the FBI, giving new readers a chance to meet and fall in love with Lucy. The first book in her new Beacon Falls series is LAST LIGHT and will be out in May, 2016 (but subscribers to my Thrillers with Heart newsletter can not only get the first Lucy book, SNAKE SKIN, for free, they will also have exclusive early access to LAST LIGHT—learn more at CJLyons.net)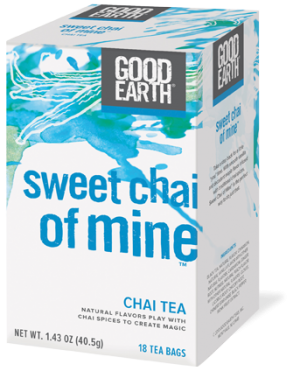 BONUS: What is something that you do on a regular basis that is a treat or fun or relaxing just for YOU.
CJ: did I mention chocolate? The darker the better . . . oh, but I also indulge in a lovely tea that most folks have never heard of, it's a wonderful cinnamon flavor, called Good Earth.
 ABOUT CJ:
New York Times and USA Today bestselling author of 29 novels, former pediatric ER doctor CJ Lyons writes her Thrillers with Heart for the same reason she became a doctor: because she believes we all have the power to change our world. In the ER she witnessed many acts of courage by her patients and their families, learning that heroes truly are born every day.
Two time winner of the International Thriller Writers' coveted Thriller Award, CJ has been called a "master within the genre" (Pittsburgh Magazine) and her work has been praised as "breathtakingly fast-paced" and "riveting" (Publishers Weekly).
Learn more about CJ's Thrillers with Heart at www.CJLyons.net, facebook, twitter @cjlyonswriter 
Like our Lachesis Publishing page on facebook.
Follow Lachesis Publishing on twitter.