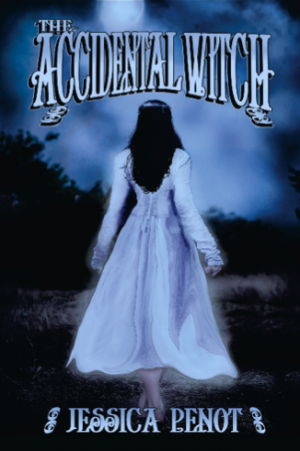 Jessica Penot is our Q and A guest today.  She is the author of the paranormal The Accidental Witch. Jessica has also written a horror novel for Lachesis Publishing called Circe. Her books are scary and delve into the world of witchcraft but also the psychology of the human mind.
When did you first realize you wanted to become a writer and why?
I have wanted to be a writer as long as I can remember.  When I was a little girl I lived in my imagination and stories and books were my great escape.  There was nothing else in the world I could have wanted to be more than a story teller.
 Describe your favorite place to write? 
I don't get to pick a favorite place to write.  I am a working mother of three children and any place or time I can write is my favorite place.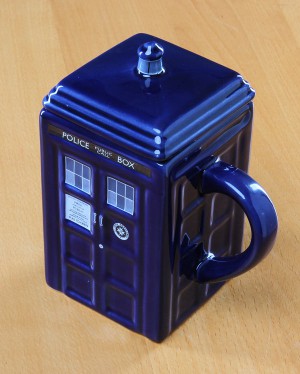 What would I find on your desk at this very moment?
I have a Tardis mug filled with green tea, my serenity rock, a lot of pens and pencils, my iphone, and an owl bowl filled with Hershey's kisses.
What is your tea/coffee beverage of choice when you're writing?
I love cinnamon spice green tea.
 What do you love to read?
I go through author and book phases.  Right now I'm loving Simone St. James, but if you had asked me a year ago I may have said that Bernard Cornwell was my favorite author.  I always love Christopher Moore and A. Lee Martinez and I'm always waiting for their next books!
 What is some good advice you can give to an emerging writer?
Finding a good agent is the best advice I can give any author. It makes all the difference.
What do you do after you finish a book? Do you celebrate or take a nap?
I'm a napper. I always prefer a nap. That might change when my kids are older, but right now, I dream of sleeping when I sleep.
You have written a horror and a paranormal for Lachesis. What draws you to the dark side?
I've always loved the dark side. I've been watching horror movies since I was a very little girl and Anne Rice was my favorite author by the time I was ten. I always loved old haunted mansions and fairy tales with a dark twist. I can't say why, but it seems like these have always been my passions. Even when I was very young, I preferred nightmares to good dreams.
Your amazing paranormal The Accidental Witch is rich with lore and spooky stuff but you balance that so well with such a loveable heroine. Where did the idea for this book come from and how did you approach the research?
I wrote The Accidental Witch when I was working on the inpatient psychiatric floor at Crestwood Behavioral Health.  I was always wishing there was some kind of magic I could use to help my patients. In Alabama, there aren't many mental health resources and I would dream of any kind of dark art that could conjure some resource to help my people.  Sadly, such magic didn't exist, but for Phaedra (the heroine) it did.
What are you working on next? 
I am currently working on a middle grade series, The Monster Hunter's Manual, for Our Street Books and finishing the sequel to The Accidental Witch.
Connect with Jessica Penot online on her web site and on facebook and twitter.
Like our Lachesis Publishing page on facebook.
Follow Lachesis Publishing on twitter.