Continuing our ongoing series featuring bestselling authors we chat with the talented and prolific New York Times, USA Today and Amazon bestselling author S.E. Smith. In case you didn't know – S.E Smith is an indie author -which means she is self-published –  and she hit the bestseller lists as an indie author.
How many of your books have been bestsellers and what lists have you hit? How did you celebrate your first big bestseller?
SES: Wow! That is a loaded question. Off the top of my head, I've had as many as twelve at one time on a Bestseller list. I've had eight of my stories make the USA TODAY and three make the New York Times to date. I celebrated my first New York Times with four nights of hot fudge yogurt for dinner. My hubby twisted my arm, what can I say? I totally adore the guy.
You're an indie author so hitting a bestseller list might be more of a challenge because you don't have a publisher or agent backing you. How did you overcome that challenge and become a bestseller?
SES: Hard work . . . Lots of it! I work approximately 80+ hours a week. I also write unique stories that pull the readers, and myself, into the worlds of the characters. I care about my readers and spend time chatting with them. I always answer my emails, comments posted to my website, and FB posts. I enjoy communicating with my readers and find our conversations relaxing and invigorating.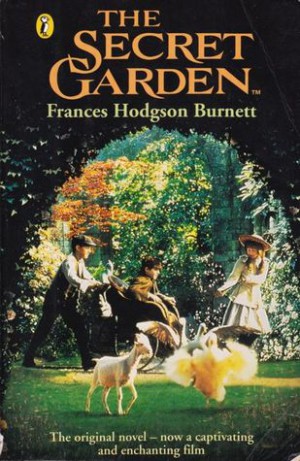 Tell us why you write science fiction and paranormal romance? Why are you passionate about these genres?
SES: I've always had a fascination with things that were different. I would lay out on the driveway when I was a child, gaze up at the stars, and wish that I could travel there. I'm also a sucker for any type of books that held a moment of magic in them. My favorites are The Secret Garden, The Black Stallion, The Forgotten Door, and Escape to Witch Mountain. I am totally a kid at heart. My favorite movies include The Princess Bride, Beauty and the Beast, Stardust, Guardians of the Galaxy, the original Star Wars, and the recent movie, The Age of Adeline.
Promotion is an important part of every author's work routine. What do you think every author should do regardless of whether they are indie or traditionally published?
SES: I believe it is important to stay in touch with your readers. I care about them as an individual. I send out birthday wishes every day, see who has something going on, share pictures and ask them to share, and take the time to listen to what they want. Promotion comes from the heart and it should show that you care about the readers who are supporting you. After all, without them, I wouldn't have a reason to share my wonderful worlds.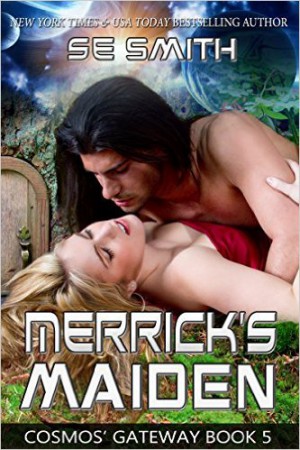 You're a prolific author – what does a typical workday for you consist of?
SES: Is crazy a good answer? LOL. Each day varies. Some days I'll spend twelve hours in front of a computer with minor breaks and type thousands of words. Other days, I might not type a single one. If I feel like I need time out, I take it. I have to in order to be able to write. I usually get up around six in the morning, do paperwork until around eight-thirty, work out, then come back and do more work. I do some of my best writing in the late afternoon, early evening. I think it was because that was the only time I had to write when I was working full time.
You have a special jewelry collection that you offer to your readers on your website. Tell us about it and why you put it together?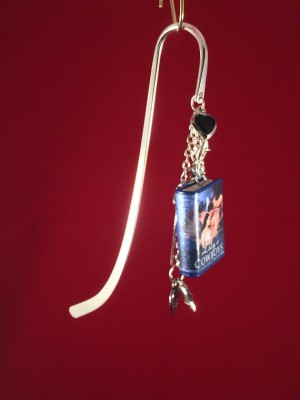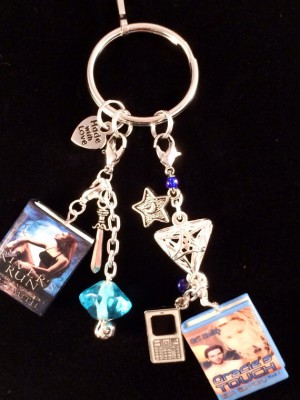 SES: I enjoy being artistic. If you look at my book covers, you'll see that. The jewelry emerged when I thought about what it would be like to make smaller versions of my books. I used to do things like this all the time when I was working. It is a natural extension of being in business, having merchandise to go along with the books. S.E. Smith Etsy Page.
What are some pros and cons to being an indie author?
SES: The Cons are the amount of work involved that takes away from writing. As an Indie Author you are the publishing company and every aspect of it. That means everything from the mail clerk to the graphic designer, accountant, marketing expert, fire handler, coffee maker, housekeeper, etc. The writing could easily get lost in all of that if you aren't careful. You also have to remember to find balance. Without balance, it all comes crashing down. You have to have a family/life outside of everything you are doing and make sure you take care of yourself which is easy to push aside.
The Pros are being the boss of me. I make all of the decisions and can go as far as I want. I also like having the flexibility to branch out into other venues, including other genres, Audiobooks, and movies. Success is in the eye of the beholder, some only feel successful if they achieve a certain criteria, while others might be just happy paying the bills or seeing their name in print. I enjoy the challenge and have to admit, I am learning a tremendous amount.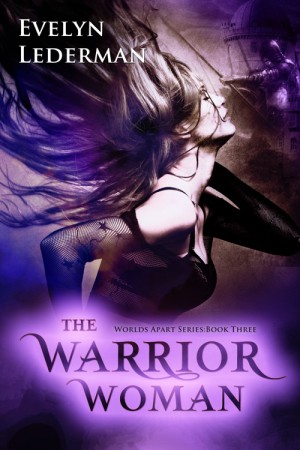 Not every book can be a bestseller. Heck, some authors only sell a handful of copies – tell us about one book (or author) that you've read recently that is a true gem waiting to be discovered.
SES: I could name a dozen in a dozen different genres: Geri Foster, Sylvia McDaniel, Evelyn Lederman, H.D. Smith (no relation), Paula Gruber, Michelle Howard, and M.K. Eidem . . . the list goes on and on! All of these authors write great books and work hard at providing a story that will captivate readers.
What is the coolest/nicest thing a fan/reader has done for you or said to you?
SES: There are so many it is hard to pick just one. The copy of The Secret Garden that I received had me bawling like a baby, the special handmade birthday card that came from the Netherlands was magnificent, the young girl that asked me to include her beloved dog in one of my books was heartwarming, and the fan that reached out to let me know that my stories gave her the strength to fight back after a devastating injury are just a handful of emails, notes, and gifts that I have received. They are the ones I reach for when I get a negative review or am so tired I wonder what I'm doing. I am definitely a giver and for someone to give me a beautiful gift, including an email that says your stories touched me, is something that I hold dear to my heart.
Tell us about your latest release. And what do you have coming down the road?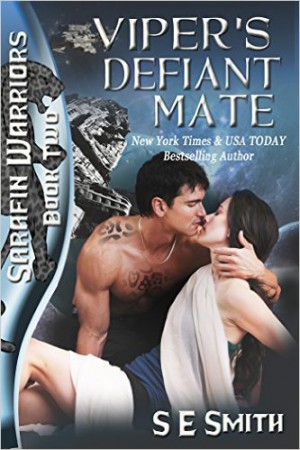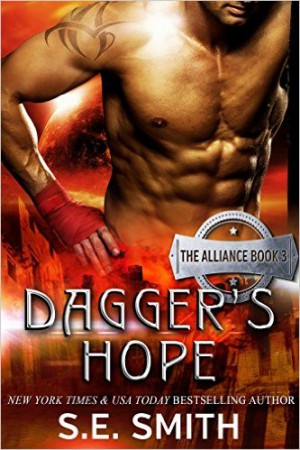 SES: My newest release is called Voyage of the Defiance. It is a young adult story with heart. The story had been pushing at me to write it for the last five years. I've had many readers asking me to write a story they can share with their children/grandchildren and I listened. I love writing, whether it is adult romance, young adult action/adventure, or children's fantasy. A great story is not limited to age or genre, but to the imagination of the reader. It would be a travesty if I were to ignore the other stories I have to share because they did not fit into a certain category. I hope those that read my stories understand and respect that I am a storyteller who has many stories to share – across all genres/ages.
I have quite a few stories I am working on at the moment. Challenging Saber: The Alliance Book 4; Jaguin's Love: The Dragon Lords of Valdier Book 8; The Dark Prince's Prize: Curizan Warriors Book 2; Roarrk's Revenge: Zion Warriors Book 3; Core's Attack: Cosmos' Gateway Book 6; and my Gliese 581g Science Fiction series to name just a few. Yes, I have a few others, but out of respect for the list and my sanity, I'll just name a few.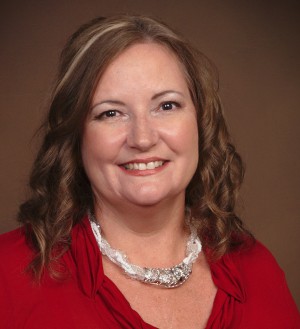 BONUS: What do you do to "de-stress" or relax and re-energize yourself?
SES: I love going to the movies and camping. I'm also beginning to get back into my drawing and I want to work with clay and do some sculpting. Also, every Friday night I go out on a date with my hero who helps me find the balance I need to continue living whatever new dream I might have.
Find out more about S.E. Smith and connect with her online:
Website
facebook
twitter @sesmithfl
pinterest
tumblr
Like our Lachesis Publishing page on facebook.
Follow Lachesis Publishing on twitter.