We continue our spotlight week on JoMarie DeGioia with a Q and A.  JoMarie writes sensual historical romances with a touch of mystery for Lachesis Publishing. Her Dashing Nobles series follows the love lives of four male friends in Regency London. 
OUR DEAL OF THE WEEK is Pride and Fire by JoMarie DeGioia GET IT FOR .99 CENTS RIGHT HERE AT LACHESIS PUBLISHING. THIS WEEK ONLY.
If you couldn't be a writer, what other kind of artistic medium would you like to attempt and why?
I would love to be a dancer! I danced when I was little and made sure my girls took it up as soon as they could walk. I never mastered the spins, lol. I'd fall out of them really quick.
Tell us about one book that you've read that had an impact on you?
The Guernsey Literary and Potato Peel Pie Society by Mary Ann Shaffer and Annie Barrows. It's unlike any book I'd read up to that point, and captured me from the first page. There's mystery and Nazi's and romance. I read it years ago and can still remember so much about it. It made me laugh and cry and think.
What do you love about writing? And what do you hate about it?
I love creating story people and making them do what I want them to. Although I hate when they decide to have minds of their own!
If you could meet any character from a book – who would it be and why?
Elizabeth Bennett from Pride and Prejudice. I just think Lizzy and I would hit it off!
Happy endings or cliff-hangers? Why?
Happy endings all the time, please! There's enough uncertainty in life. I want to know that the characters I fell in love with will be happy after I close the book!
What is the best/coolest/funniest/sweetest thing a reader/fan ever said/wrote to you or did for you?
A reader emailed me and told me she'd been sick for some time. She read all of my Dashing Nobles books one right after another, even staying up much later than she'd been able to do before discovering my series! She said that even her husband was happily surprised to see her up and reading. She also compared the series to Stephanie Laurens's Cynster series, which thrilled me to my toes!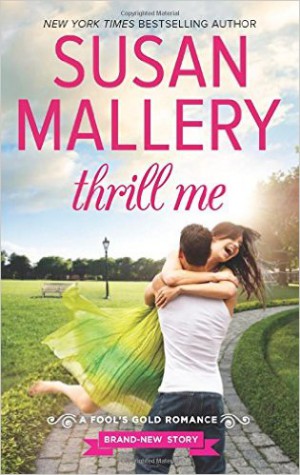 Which book or series by another author do you think would make a great movie or TV series? Why?
I love Susan Mallery's Fools Gold series and think it would make a great series. Love and laughs and very interesting characters.
How do you try to boost sales of your books?
I make sure to back up whatever promo my publisher is doing by posting anywhere and everywhere! I've run contests for my books as well, and participated in those run by review sites.
When you're stressed out on a deadline – what is your favorite comfort food and why?
I love to nosh on peanut-butter stuffed pretzel nuggets. Something about the salty shell and creamy inside just does it for me.
What do you love to sing in the shower?
I'll sing kids' songs but usually a lot of Journey and Elton John makes its way into my shower.
JoMarie DeGioia is the author of the Dashing Nobles Series, which follows the love stories of four dashing gentlemen of the ton in Regency England.

You can get her books right here at Lachesis Publishing, or on Amazon, Nook, Kobo and Itunes.
Connect with JoMarie DeGioia online on her web site and on facebook and on twitter.
Like our Lachesis Publishing page on facebook.
Follow Lachesis Publishing on twitter.