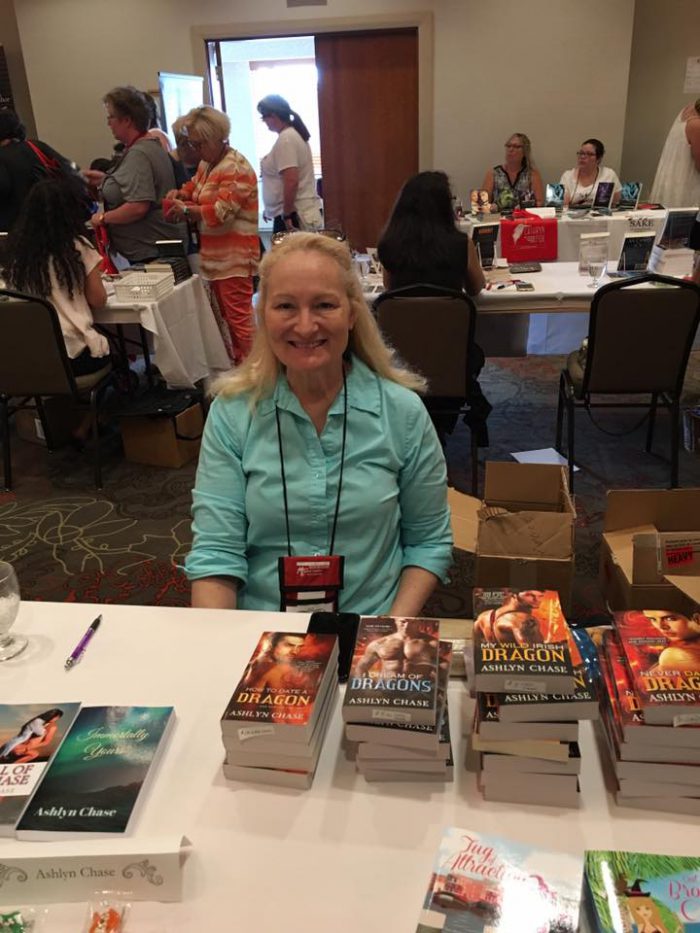 I first met Ashlyn Chase earlier this summer at the Romancing the Capital Conference 2017 (RTC) in Ottawa. She was one of the participating authors who sat on a few very interesting panels. This fun loving author, who enjoys connecting with her fans, currently has a paranormal romantic comedy series Love Spells Gone Wrong published by Lachesis Publishing. A fabulous series that offers a touch of romance and a dash of a comedy, a cozy read that goes perfectly with a steaming hot cup of cocoa on a cool fall evening!
With her own conference coming up, Fall in Love with New England and several books on the horizon, it was a miracle she had some extra time to connect with me and give us a glimpse into what she's up to this fall.
LB: I always find it interesting to hear how authors come up with their idea for stories. With the Love Spells Gone Wrong Series there is a whole host of colorful characters, witchy events and a touch of mystery. How did you come up with the idea for this series?
AC: Oh, boy. I don't know. I'll just blame it on my muse, Thalia—the muse of comedy!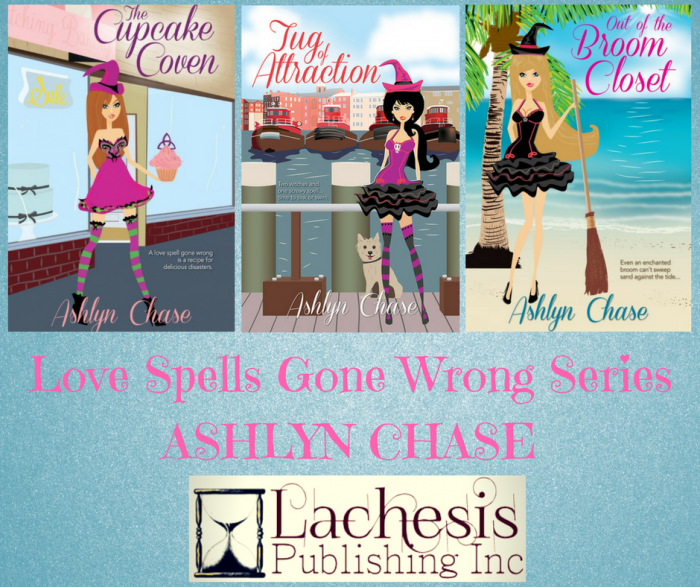 LB: At RTC 2017 you were on the "Adding a giggle to books" panel where you talked about adding comedy to your work and fans of the Love Spells Gone Wrong Series have often commented on how "sweet, sexy and funny" the books are. How important is the element of comedy in this series?
AC: Comedy is extremely important to me. Writing is hard work, and in my humble opinion, entertaining myself is essential to enjoying the process. What is it they say? If you love what you do, you'll never work a day in your life?
Readers can tell when your heart is in it and when it's not. If I'm making myself chuckle, the readers will get a smile out of it too. I get fan mail saying, 'I love your books. They're a great escape…or, they helped me through a hard time.' That's when I know I've paid it forward, what an honor and privilege!
LB: Are there any other books planned for the Love Spells Gone Wrong Series?
AC: If I can ever find the time! I'm under contract for 2 more novels—and I promised a Kindle Worlds story to a fellow paranormal romantic comedy author. And then there are two more series ideas burning a hole in my brain. Maybe I can find a way to link them all together. LOL
LB: What other books are you working on right now?
AC: The Phoenix Brothers series. Seven brothers. All phoenix shapeshifters. And all but one are firefighters. If the worst happens, they can rise from the ashes. Yup, the legend is real, folks!
LB: "Fall in Love with New England" (I love this name! it's so perfect) is a romance reader conference that has been organized by romance writers. This year it is taking place on October 13-14, 2017 at Best Western Executive Court Inn & Conference Center in Manchester, New Hampshire US.  As one of the founding organizers, how did the idea for this conference come about?  
AC: I kept wishing there was a romance reader/author conference close enough that I could drive to it. Upon meeting an organizer who puts on conferences all over the country, I asked if she'd consider one in New England. She said (haultily) 'We'll never go to New England. Boston is too expensive and it has to be near an airport.' Okaaay…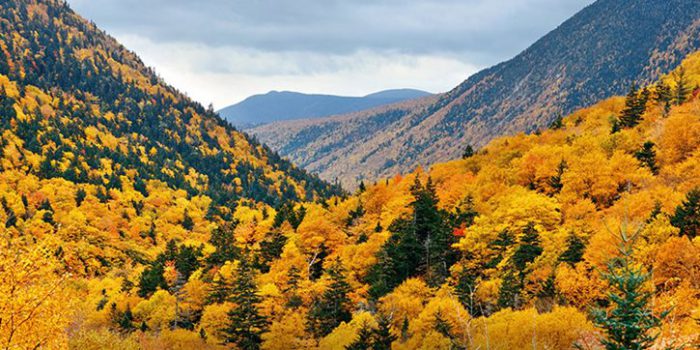 Meet the real Ashlyn Chase. Never say never—I'll take it as a dare. LOL. We have more than one airport in New England, and I found a lovely conference center and banquet hall about a mile from the Boston/Manchester Regional Airport. They even have a free shuttle! The hotel rates really drop after Columbus Day weekend, and that's peak foliage season in NH. To me, it was a no brainer. Booked it. Paid the deposit. Got to work! 2016 was our first year and everyone had tons of much fun! By Sunday morning my conference committee and I decided we wanted to do it again. There's still time for readers to register! www.fallinlovewithnewengland.com
Oh, and did I mention NH has no sales tax? Come and do your Christmas shopping! The Mall of NH and a new outlet mall are nearby.
LB: What are some of the fun, exciting events, and activities that are planned for readers?
AC: Here's an updated list of attending authors. http://fallinlovewithnewengland.blogspot.com Some of the fun for readers (besides what's listed on our website) can be found on our Facebook page. https://www.facebook.com/groups/973500356041070/ This year we'll be doing charm bracelets! I provide the empty bracelet and authors will give readers a charm representing their book—just for the asking!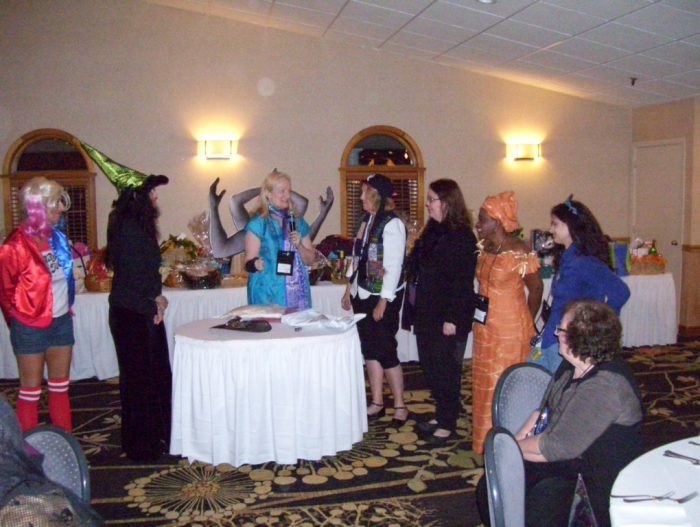 LB: For authors who are looking at ways to market and promote themselves, do you believe participating in genre/industry conferences are a good promotional tool to invest in?
AC: Yes! The face-to-face interaction with readers is priceless! As a reader myself, I'll buy a book from someone I've met and considered a friend a lot faster and more frequently than I will from an author I've just heard of. Here we make friends. Because this conference is still small, it's easy!
LB: On a personal note, as an author, do you enjoy attending conferences?
AC: I love reader/author conferences, although I have to say I've been a little bummed out by the huge ones lately. Everyone wants to meet the famous authors. Mid-listers like me get lost. I enjoy the book signings at the smaller conferences, and believe it or not, I sell a lot more books even though there are fewer readers. Why? Because we've had time to become friends!
LB: You are one busy author! With all your commitments, do you still find time to read for pleasure? And if you do, what do you love to read?
AC: If I have time and my brain hasn't completely turned to mush at the end of the day, I love to read. I may only have time for a chapter, but a good book is a treat I can dole out slowly.
I just finished Mary Janice Davidson's first book in her new Insighter series. Deja Who. Very funny and unique. I will be starting Robyn Peterman's second book in her Magic and Mayhem series tonight. And guess what? She invited me to write a book in her Kindle World! So, of course, that means I'll be reading her whole series back-to-back for the next few weeks. Lots to look forward to!
LB: I like that you mentioned earlier that old saying, "If you love what you do, you'll never work a day in your life". If you were not a romance writer, what do you think you would be doing?
AC: I'd probably sell real estate or stage houses. I was trained in Interior Design and my guilty pleasure is HGTV… Oh, by the way, romance novels are not my guilty pleasure. I don't feel guilty at all for enjoying my life!
LB: Thank you again, Ashlyn for your time. I know how precious it is!
AC: Thanks for the interview! It was fun and I appreciate the chance to reach more readers.
LB: Anyone looking to catch up with Ashlyn at her Fall in Love with New England conference, the details are below. For those who can't attend the full conference, there will be a book signing as well!
Fall in Love with New England 2017
Date: October 13 – 14, 2017
Location: Best Western Executive Court Inn & Conference Center, Manchester, New Hampshire, USA
Book Signing
Saturday, October 14
2 pm – 5 pm
Ashlyn Chase Bio
Ashlyn Chase describes herself as an Almond Joy bar. A little nutty, a little flaky, but basically sweet, wanting only to give her readers a satisfying experience. She holds a degree in behavioral sciences, worked as a psychiatric RN for several years, and spent a few more years working for the American Red Cross. She credits her sense of humor to her former careers since comedy helped preserve whatever was left of her sanity. She is a multi-published, award-winning author of humorous erotic and paranormal romances, represented by the Seymour Agency.
She lives in beautiful New Hampshire with her true-life hero husband who looks like Hugh Jackman with a salt and pepper dye job. They are owned by a spoiled brat cat.
Where there's fire, there's Ash . . .
Sign up for Ashlyn's newsletter on her website and check out her news and reviews: www.ashlynchase.com
Join Ashlyn's Facebook fan page: www.facebook.com/AuthorAshlynChase
Chat with Ashlyn: http://groups.yahoo.com/group/ashlynsnewbestfriends/
Twitter: @GoddessAsh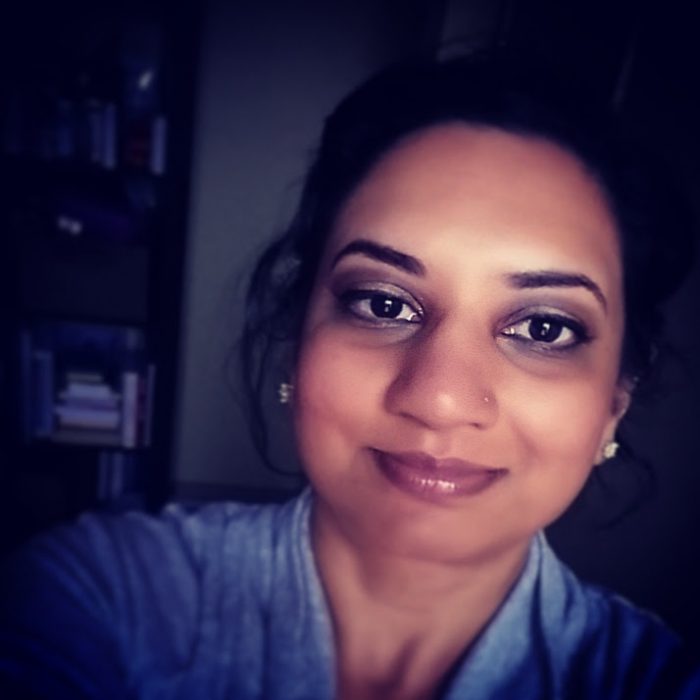 Ludvica Boota is currently in the publishing program at Ryerson University and is an intern at Lachesis Publishing Inc. Prior to her studies, she worked in the public, private and not-for-profit sectors. Her most adventurous experience was working for the Coombe Women and Infants University Hospital in Dublin Ireland, where she was employed as a project officer but was never asked to deliver a baby. Ludvica holds an MBA from the University of Victoria and a B.Com from Carleton University.
When she's not daydreaming about her next travel adventure, and perhaps her own HEA, she is usually immersed in a romance novel.
Connect with Ludvica on Facebook  / Instagram / Twitter  / LinkenIn