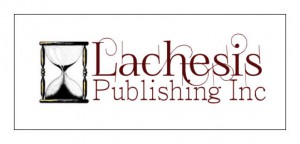 LeeAnn Lessard: I have been with Lachesis Publishing since it was the original owner's dream in 2005. I started as a contract employee and grew within the company until a few years ago when I took over with my business partner Joanna. Now I'm the Publisher of this great little treasure of a publishing house. At first I made sure to make time in my schedule to keep writing. However as I took on more responsibilities within the company, writing had to be put aside. Well, I've decided now is the time to put writing back into my life. Not full time but a little here and there. So I challenged my business partner and Editor in Chief here a Lachesis Publishing , Joanna to do the same. This way I have someone to keep me accountable and to complain to when things get a little tight for time. Joanna and I also decided to share our creative journey with you. I'll let Joanna to tell you when and how often we'll be blogging about it.
Joanna D'Angelo: Thanks LeeAnn. I have to tell you I'm glad you've challenged me. I've been mulling this over for a while. I've always been a writer – but my writing has been in different arenas. And since I became Editor in Chief at Lachesis Publishing, I haven't had much time to write (aside from the apple polishing I do on our authors' wonderful books). That being said, I've always got ideas percolating, and I have one in mind that I really want to tackle. The idea is definitely "me" :). I can't wait to share my journey with all of you.
Our challenge is not quite NaNoWriMo, (National Novel Writing Month) but it's a good step in a creative direction for us individually. If you are taking part in NaNoWriMo, we wish you all the best!
LeeAnn and I will be blogging here once a week (usually Fridays) to update you all on our own personal creative journeys. Let's get writing!
cheers!
LeeAnn and Jojo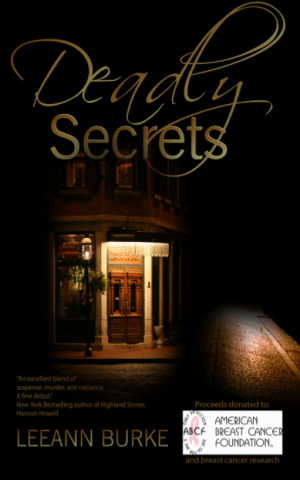 LeeAnn Lessard writes under the pen name Leeann Burke she is the author of the romantic suspense DEADLY SECRETS. She is also the Publisher of Lachesis Publishing. Connect with LeeAnn on facebook.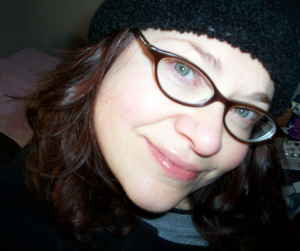 Joanna D'Angelo is Editor in Chief at Lachesis Publishing. 
Connect with Joanna on twitter: @JoannaDangelo, on facebook and on pinterest. Her facebook page is: Love Romance Novels (on facebook) Her other blogs are: thepopculturedivas and therevolvingbook
Like our Lachesis Publishing page on facebook.
Follow Lachesis Publishing on twitter.