When I first started out as a writer, I wrote a short story called Self-Imposed Isolation about a woman who was taking a break from life after her husband died of cancer. The story was set in the winter and I talked about the dismal grey sky and the heavy, suffocating snowfall, that seemed to reflect the heroine's suffering.
I read the short story a couple of times in public and even though I prefaced my reading with the fact that it was fiction, inevitably someone would come forward after the reading to ask me if it was autobiographical. Readers responded to the heroine in the story. Especially those readers who'd suffered a loss. Somehow they were comforted by it – and perhaps it helped them to read about someone who was working through her own pain.
I find that writers tend to be deep thinkers and feel emotions profoundly. It is the act of converting emotions into words that creates meaning for the reader.
Writing that touches the heart is a challenge. One has to be in the right mind space in order to tap into that sense of poignancy that brings tears to the eyes. I find I have to write these kinds of scenes earlier in the day or else my writing will weigh heavily on my mind and seep into my dreams, making sleep difficult.
I also periodically check in with myself, to ensure that I'm doing okay. It's very easy to spiral down into a dark hole, when writing about an emotionally difficult subject. I want to convey powerful images, but I also want it to be uplifting.
At the end of the day I want to inspire my reader, and I can only do that, if I have also inspired myself and tapped into my own heart and mind.
Good luck with your emotional writing.
Jacqui Morrison is a crime thriller author. Her suspense thrillers include Kaitlyn Wolfe: Crown Attorney and The Vigilante. You can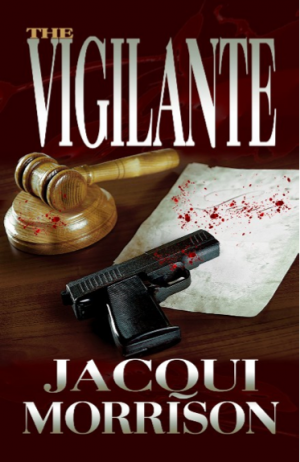 purchase both books at Lachesis Publishing. But that's not where it begins and ends with Jacqui. You see, Jacqui works with victims and witnesses of crimes. Her passion for working in the law started at at a young age, when she was inspired by a character in a popular TV show . . . 
You can get The Vigilante. on amazon, barnes and noble, kobo. You can also purchase Kaitlyn Wolfe: Crown Attorney on amazon
Connect with author Jacqui Morrison online on her web site and on facebook and twitter.
Follow Lachesis Publishing on twitter and like our Lachesis Publishing facebook page.