CJC: I first met Jane Porter at a writer's conference in Victoria. She was traveling from Seattle, while I had come from Calgary. We instantly connected and spent hours talking passionately about our desire to write and become published. Happily it happened for us both within the next eighteen months. Here I chat with Jane about her career, the highs and the lows, and the secrets behind her success.
Jane can you begin by telling us who inspired you early on in your career and why?
JP: I was an early reader
and devoured everything I could get my hands on. Some of my favorite books when I was in first through fourth grade were the books by Louisa May Alcott and Laura Ingalls Wilder. What I loved about Louisa and Laura was that while they wrote books for little girls, their stories featured aspiring writers. I loved that these were the ultimate book girl stories. They modeled literary success and provided a road map for me by creating a career out of their passion. I wanted the same thing. It was my goal since I was 9 or 10. I will say I am lucky in that I had a lot of help and support early on from my dad. My father was a professor and a writer and he encouraged me when I wrote. He'd go over my poems or stories and talk to me about choices or stanza or rhyme meter. He also found places for me to publish.  Looking back, it was definitely an advantage having a parent make writing seem like the most normal of activities.
CJC: I have especially loved your The Good Woman and She's Gone Country. I think in both cases I really connected with the heroines and their dilemmas were so compelling I couldn't stop reading. What is one of your favourite Jane Porter books and why?
JP: It is so hard to pick a Jane Porter favorite but I do love "Odd Mom Out" because it's honest and real but has a happy ever after which is important to me, and my readers. Another favorite is "Flirting with Forty" because that was the book my husband inspired . . . but the book then inspired 'us'. I don't know if I would have thought we could go the distance if the story hadn't made me believe it was possible.
CJC: I love that answer Jane. You and Ty are not a conventional couple. You are a wee bit older. And he's a surfer dude from Hawaii while you're such a book girl. But you really have made a great life together—not to mention an adorable son. Tell me, when did you realize that you were truly a successful author?
JP: I don't feel like I am a truly successful author. I don't relate to myself as an author, but a writer. I am most passionate about the work, and the creative act and then about a story when it's completed. I do set the bar high for each book and I struggle to get it where I want it to go. The words don't just flow. It can be a battle but maybe what makes me successful is that I stick with it. I believe in giving my readers a great story every time. My focus is always on surprising and delighting my readers.
CJC: That's a humble answer Jane. You've published so many excellent books with Harlequin, Grand Central, Berkley, not to mention Tule, the publishing business you started. And then there was your movie deal for Flirting With Forty. But what advice can you give authors who are just starting out or who haven't broken through?
JP: Don't give up. I think that is truly the best advice I can give: don't give up and keep learning. Focus on the craft. Go to conferences, attend workshops, read writing books, but also read, read, read everything. And then write. A lot. And write some more. Grow a thick skin, ask for feedback and continue to submit and grow thicker skin and work on revising and keep the faith that you're doing what you are meant to be doing. Writing is a muscle. You've got to make it strong and you have to take care of your head so you can handle the ups and downs in publishing.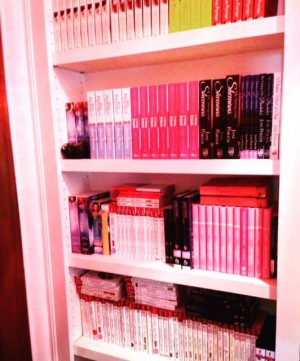 CJC: I believe Stephen King has given the same advice and I agree. I really don't think you can read too much, or too widely, if you want to be a writer. Tell me, what are the qualities that make a romance novel a true "keeper"? – a beloved book that you will read over and over again?
JP: I rarely read a book a second time. (I don't watch movies a second time, either!) But I do have a keeper shelf and that shelf is filled with books that delighted me. A keeper book is one that engaged me and entertained me to the degree that I laughed and cried and felt like a little girl, lost in a story. A keeper story isn't a perfect story, but a story that made me think and feel and hope and believe.
CJC: I've noticed on Facebook that your fans are really devoted to you. You're real with them and genuinely interested in what they think. What's the sweetest/coolest thing a reader/fan has said to you/done for you?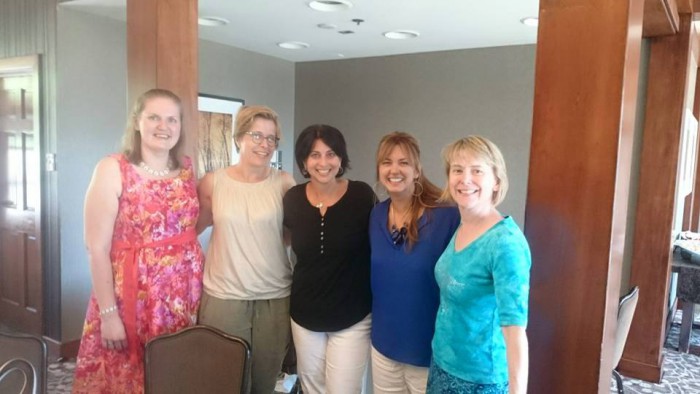 JP: My readers are amazing. I think they are the coolest women on the face of this planet but maybe the thing I love hearing most is when a reader says "you made me love reading again". That is the ultimate compliment. That one means the world to me.
CJC: You love to travel—and your book "Flirting with Forty" certainly conveys how much travel has impacted your life and your work. Tell us about a very special place you have visited and a place you want to visit.
JP: I do love to travel and certain settings inspire stories (i.e. Flirting with Forty) and other places become the foundation for a book or a series (Montana or Argentina), and it's always interesting to me how I can research and write about a place but then visit it, and not be quite as impressed, and then other times I can go somewhere, have no expectation at all, and then be blown out of the water.  Banff and Lake Louise are examples of places that just profoundly moved me.  The first time I went was with you, CJ and it was incredible. I will never have enough words to describe how I feel when in the Canadian Rockies but it's wonderful and powerful. And where do I still want to go? Jasper! Dying to get there!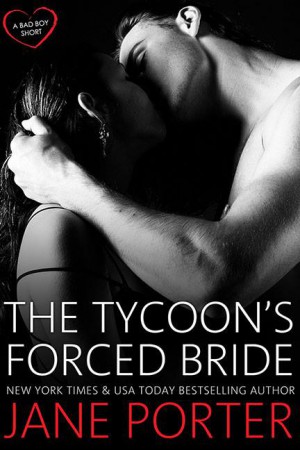 CJC: Okay, I see a writing retreat to Jasper in our future. Let's pencil it in for 2017. Of course you have a few more books to write before then. Tell us about your latest release.
JP: My latest release is a romance novella called The Tycoon's Forced Bride, and I would describe it as a classic Jane Porter romance because it's emotional and passionate and a bit mad. I love a great intense read . . . flawed characters who are healed through the redemptive power of love.
CJC: Can't wait to read it! I did adore your latest Christmas story, "A Christmas Miracle for Daisy." What do you have coming down the road?
I have the sixth and final story in my Taming of the Sheenan series which is set in fictional Marietta, Montana coming out in May and so I'm working on that, even as I plot my new series for 2017 which will launch with a historical story that will also be my Christmas story for 2016. Exciting stuff!
CJC: Thanks so much for chatting with me Jane. It's nice to look back sometimes and see how far we've come. Now, give us some dirt. We know you work hard and you're very giving to your family, friends and readers. But what's your guilty pleasure treat?
JP: Guilty pleasure?  If it's not hanging out with you in Montana or in Banff, CJ, its going to be reading a book at your cottage at Flathead Lake and enjoying a truly wonderful salted caramel chocolate treat.
CJC: Ah! Flathead Lake! That's where the ideas for the Montana Born stories were conceived…but that's a story for another day. Thanks again for chatting with me Jane. I look forward to lots of fun visits and Jane Porter books in the years to come.
Thanks to authors C.J. Carmichael and Jane Porter for joining us today! 
For more info about Tule Publishing you can go to their website, connect with Tule Publishing on facebook. Find Tule Publishing on instagram. Follow Tule Publishing on twitter.
Like our Lachesis Publishing page on facebook.
Follow Lachesis Publishing on twitter.