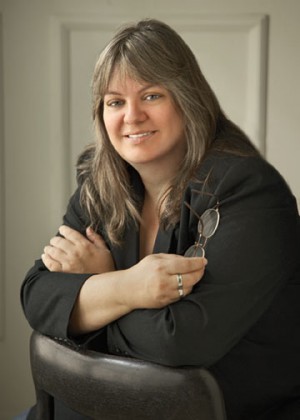 This is the third Q and A in our series at the Lachesis Publishing Daily Blog – featuring interviews with bestselling authors. Today we feature the dynamic New York Times Bestselling author Jennifer Ashley. Jennifer  writes historical, paranormal, and contemporary romance as Jennifer Ashley; mysteries as Ashley Gardner; and paranormal romance and urban fantasy as Allyson James.
Jennifer Ashley's latest release is MATE BOND, book 7 in her SHIFTERS UNBOUND series.
Jennifer Ashley's latest release is RIDING HARD: GRANT (book 2 in the RIDING HARD series)
Welcome Jennifer Ashley!
JD: What was your first book that hit a bestseller list? What was the list, where did the book rank when it first hit, and how high did your book get?
JA: The first book I hit a bestseller list with on my own (I had been in I think two anthologies that hit before, but not because of me!) was Immortals: The Calling in 2007. That hit the USA Today list at I think around 127. The book that first hit New York Times was Pride Mates (Shifters Unbound, Book 1). That hit both USA Today and NYT; NYT was I think number 26 or something. The first time I hit the big bestseller lists was with Wild Wolf and Feral Heat last year—which each hit in the top 10 NYT Ebook, top 10 Ebook plus print, and Wild Wolf hit top 10 NYT in paperback. Both of these also hit in the top 50 of USA Today. These were all milestones for me.
What were you doing when you found out you hit the bestseller list? And how did you celebrate or mark the occasion?
JA: For my very first time, Immortals: The Calling in 2007, I had gone to bed the night before knowing the USA Today list would be posted the next morning. I couldn't sleep all night! I kept dreaming that I'd hit the list, then waking up, knowing it was only a dream. It wouldn't hit. I knew it in my heart. 
My husband woke me in the morning with, "I saw that The Calling made USA Today. Saw that in the middle of the night."
Me: "Why didn't you wake me up????
Him: "I didn't want to disturb you."
Me: Ahhhhh!!!!!!!!!!
We had a nice dinner out. 🙂 When I made NYT for the first time, I got so many bouquets of flowers sent to me my neighbors started to worry!
JD: What does being a "successful author" mean to you? 
JA: My idea of "success" has changed over the years. At first it meant getting more than one publishing contract. Then it was making bestseller lists and/or being offered a certain level of advance from a publisher. Now it's more about connecting with readers. I want to write books that readers love and want to read over and over again, regardless of whether it sells a squillion copies or 125. More sales just means I can pay my rent. 🙂 Bestseller lists are calculated by statistics, weighing numbers, and secret arithmetic formulas, so who knows what's truly "bestselling?" But a book that connects with readers lasts forever. I have books that have sold an enormous number of copies over time but never made a bestseller list—in fact these books have sold more copies thus far than those that did make the lists. So it's all relative.
JD: Some authors are great at it, while others can't find the right formula, but in order to be a success in today's market, you have to do promotion. So, what are the top three things that you do consistently when it comes to promotion?
JA: For promotion, my top three things are my email newsletter, posting on FB (whether I pay for boosting the posts or not), and being available to answer questions about the books, on email, FB, Twitter, or wherever.
JD: What is one thing you absolutely LOVE about being an author and one thing that makes you BONKERS?
JA: The very best thing about being an author—I write full-time—is making my own schedule. I can work all weekend and take Tuesday off. I can work from 5 am to midnight if I want. Or 10 am to noon and then knock off for the day. I work to the projects I need to finish, not to a clock. I LOVE that. I completely suck at working to set hours! That said, it can also make me crazy. Scheduling is tricky—you can overfill your schedule (which I tend to do) then have to work your butt off to not fall behind. I both self-publish and traditionally publish, so I have to coordinate those schedules and not let down the publisher who offered me a contract and advance. But I think the number one thing that makes me crazy is interruptions! People think that because I'm at home, it means I'm available. Friends, family, agent, and publisher all demand my attention – – and to write, you have to shut all that out. It's hard, and they're not always understanding.
JD: Who are some of your favourite authors and why?
JA: Elmore Leonard: He created the most wonderful villains, who are human beings, but very flawed. Often these villains are trying to do the right thing, but just can't. You think they're going to make it, turn out to be good, and then . . . no. He was a master.
Donna Leon: She has painted Venice, Italy, in her Brunetti mystery series so well I feel like I've lived there (I've never been).
Eloisa James: She is excellent at writing romance with not-so-stock romance characters.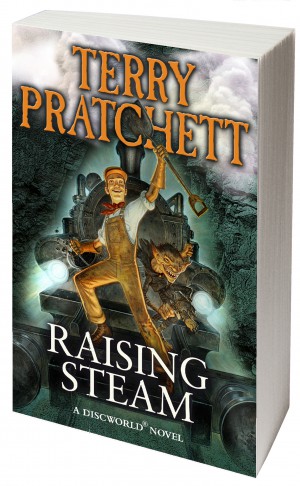 Terry Pratchett: His Discworld series is full of great characters and humor, but it's very thoughtful at the same time.
Mary Jo Putney: I read her historical romances back in the 90s, and she proved that an author could write a well-plotted, character rich story without resorting to "formula." (She's still writing and still does that). She very much inspired me to try to write historical romance.
JD: What are you currently working on?
JA: About seven things at once.
Shifters Unbound novella. It's called Lion Eyes and will come out in a multi-authored boxed set in June.
An anthology of short historical murder mysteries (Murder Most Historical, as Ashley Gardner, also out in June);
White Tiger—Shifters Unbound book 8, which will be out next spring—must turn it in to my trad publisher soon (they want books way in advance);
Bad Wolf, another Shifters Unbound short book, out in July.
Dreamwalker (Stormwalker, book 5, contemporary ('urban") fantasy by Allyson James)
Thames River Murders (book 10 in the Capt. Lacey Regency Mysteries I write as Ashley Gardner), and
Carter, book 3 of the new Western series, Riding Hard. That should take me up to August.
JD: In your daily work routine what do you do first and why?
write/plot/creative
social media/promotion
email/admin
JA: First is a) write/plot/creative. I write first thing in the morning. I am very productive between the hours of about 7:30 and 10. No idea why, but I'm not going to question it. I do all my social media promotion and my email business right after that (like I'm doing right now :-)) then I take a break for lunch. The afternoon / evening is filled depending on what and how much I have to do. Yesterday I did a lot of what I call "publishing business"–I was in contact with audio book narrators, paid people, ordered audio book covers from my designer, finished page proofs of another project. Today I will spend all afternoon and evening writing a novella, to try to finish it up.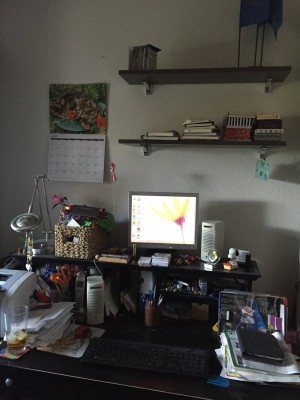 JD: What would I find on your desk at this very moment? (Could you take a picture and attach it? –– just think it might be fun).
JA: A big mess! I don't write at a desk—it's for business. I write at a coffee house (in a booth), on my laptop in a bungee cord chair (really it's made of bungee cords; very comfortable!) or on my laptop on my couch. Writing at a desk gives me too many neck, shoulder, and back problems, so I abandoned it long ago . . .
JD: Finish this sentence: I'm a writer because . . .
JA: I love to tell stories. Stories well up in my head and must come out! (Sorry, that was two sentences)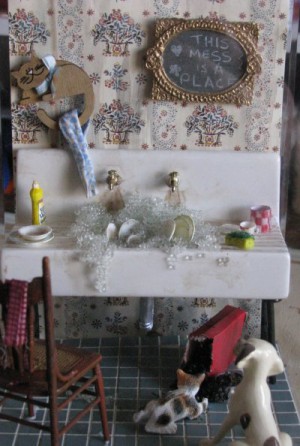 New York Times and USA Today Bestselling author Jennifer Ashley has lived and traveled all over the world, and now lives in the Southwest. She writes historical, paranormal, and contemporary romance as Jennifer Ashley; mysteries as Ashley Gardner; and paranormal romance and urban fantasy as Allyson James.
Jennifer's/Allyson's/Ashley's more than 83 novels and novellas have won RWA's RITA award, the Golden Quill, RT Reviewer's Choice awards, and the Prism award, among others. Jennifer's novels have been also been translated into French, German, Spanish, Dutch, Japanese, Norwegian, Hungarian, Italian, Thai, and other languages.
Jennifer enjoys writing and reading above all else, but her hobbies include cooking, hiking, playing flute and guitar, painting, and building miniature rooms and dollhouses.
Connect with Jennifer on her website and on facebook and twitter, pinterest and goodreads.
Joanna D'Angelo is Editor in Chief at Lachesis Publishing. She loves chai tea, writing in coffee shops, social media and romance novels.
Like our Lachesis Publishing page on facebook.
Follow Lachesis Publishing on twitter.