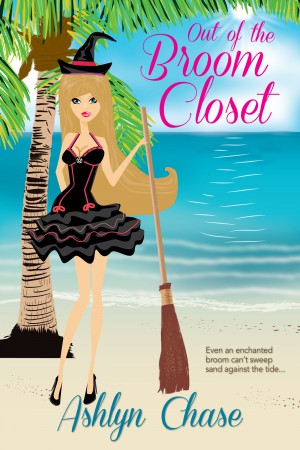 Happy New Release Day to OUT OF THE BROOM CLOSET by ASHLYN CHASE. Book 3 Love Spells Gone Wrong Series (light paranormal romance)
Get it on amazon, kobo, Barnes and Noble, iBooks, and right here at Lachesis Publishing.
WHAT IT'S ABOUT:
Michele Erikson, a part fey witch, would never harm others with spells, even if it's the only way to save herself from a crazed stalker wielding black magic, who's chased her from Portsmouth, NH to Daytona Beach FL.
But Michele doesn't know that her new friend Vic Matthews has been hired by her stepfather Alex to protect her. The Ex-NFL player turned bodyguard doesn't believe in hocus pocus until late in the game, when he witnesses first-hand what Michele can do.
As Michele's loving charm weaves its way around Vic's heart, he'll do whatever it takes to save her, even if it means convincing her to step out of the broom closet and come out fighting!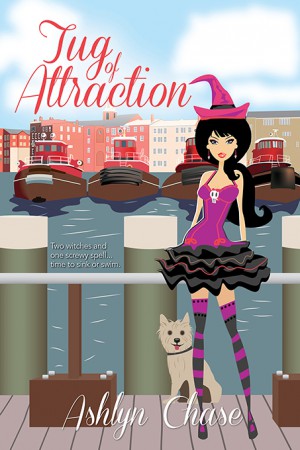 Ashlyn Chase is a best selling author who writes funny and sexy, light paranormal romances and erotic romances. Connect with Ashlyn on her website and on facebook and twitter.
Ashlyn's  other books in the Love Spells Gone Wrong Series include The Cupcake Coven (book 1) and Tug of Attraction (book 2).
Like our Lachesis Publishing page on facebook.