Kathy Kulig is the New York Times & USA Today Bestselling Author of erotic romance whose works include paranormal, contemporary, BDSM and suspense. Her books are passionate and emotionally-charged, sometimes with a little added humor, but there's always a steamy romance and a happy ending.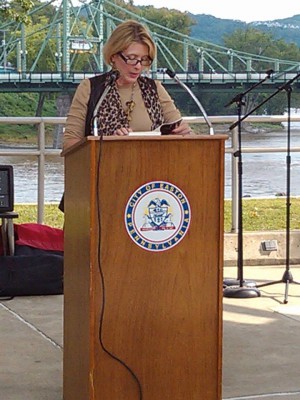 She's been featured or quoted in the Chicago Tribune, Writer's Digest, Romantic Times Magazine, USA Today HEA, Florida Weekly, Bustle Magazine, The Examiner, and several radio shows. She has spoken at national and local conferences, writer's groups and libraries. She teaches workshops on various writing related topics at conferences, writers groups and online.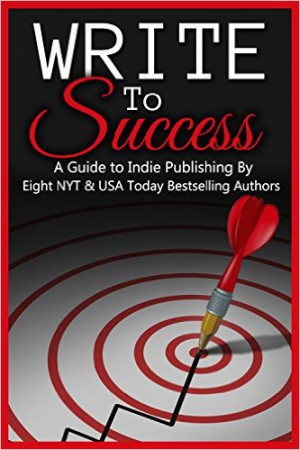 Kathy has published in both fiction and non-fiction. More than three dozen of her articles have appeared in magazines, newspapers and various on-line venues. Her recent non-fiction book Write to Success, co-authored with seven other authors, has hit bestseller rankings in its category.
Besides her career in writing, she has worked as a cytotechnologist, research scientist, dive master and stringer for a newspaper.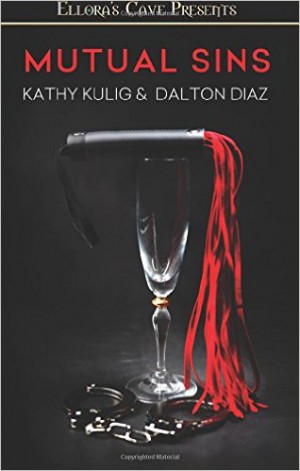 LP: You are a bestselling author of erotic paranormal romance. Tell us about your writing – how did you get into the erotic genre?
Kathy Kulig:  I've always written on the steamy side in both paranormal and contemporary romance. In 2004, an author/editor who was a member of our writer's group was putting together an anthology of erotic novellas. I pitched a story to her and she said to send it to her. I hadn't even written it yet! So I wrote like the wind and made the deadline. She accepted it. And that story became my first published work of fiction to a small print press. It's out of print now.
LP: Ever since Fifty Shades of Grey came out erotica has really taken off – or rather it has become more "mainstream" and attracted a lot more readers – as an author of erotic romance – who's been writing for years – what do you make of this phenom?
Kathy Kulig: I think it's great that Fifty Shades of Grey opened up the genre to readers who may not have otherwise tried it out. Although there are many talented authors who had already been publishing erotic fiction for decades, the Fifty Shades books struck a chord with a demographic of readers who are now reading these authors. That's a win-win.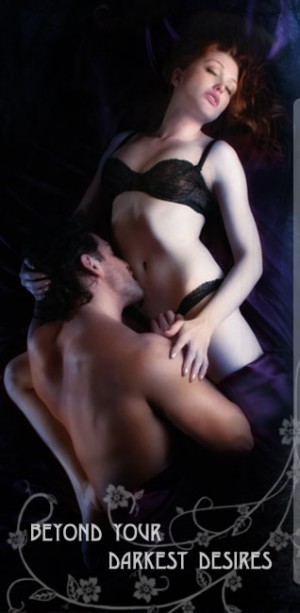 LP: What do you love about writing erotic romance? And in your case – paranormal erotic romance.
Kathy Kulig: I love the depth of edginess and emotion found in erotic romance, and the ability to explore a variety of kink and alternative relationships. These stories can add another element of hotness to the conflict and relationship among the characters not always seen in sweeter romances. I've been a long-time fan of the paranormal. I started reading them at a young age—ghosts, vampires, werewolves, shapeshifters, alternative universes, ESP and more. Add in a heroine you can root for and a sexy hero you can swoon over and what's not to love?
LP: You are both traditionally published and self-published. What are the pros and cons of self-publishing versus traditional publishing?
Kathy Kulig: I learned a lot while working with a traditional publisher and editor, art department, etc. It's a great way to learn about the business, and my editors have helped me become a better writer. The downside is you don't always have a say about book titles, covers or release schedule. And you must work within a contract. It's important authors know what they're signing. If they don't understand the clauses in contracts, hire an expert. Publishers put out a lot of their own money so they must protect their investment too. The pros of indie publishing are writing what you want with full control of your publishing business including titles, series, covers, editing and release schedule. But cost is all out of pocket.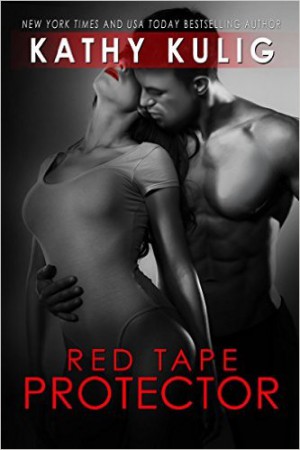 LP: You have a science background – tell us about that and how does it influence or inspire your writing?
Kathy Kulig: Yes, science has influenced my writing. Some of my characters have scientific careers. Some stories have scientific backgrounds. While researching a vampire book that has not yet been published, I visited an IVF lab. Quite impressive! I had to don a full isolation suit which took several stages to put on. Similar to the hazmat suit worn in the movie Outbreak. I also used a microscope that floats on liquid nitrogen and practiced artificially joining egg and sperm. (Sheep's eggs). In my book a lab does research on a captured vampire. The heroine helps him escape.
LP: What is the most effective thing you do or have done on the marketing/promotion front that has worked for you in terms of building readership?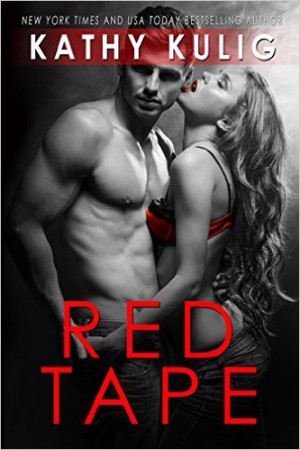 Kathy Kulig: I was fortunate enough to be invited in a multi-authored erotic box set titled Spice Box in 2014. My romantic suspense book RED TAPE was included in the set. We did an enormous amount of promotion, ads, FB parties, contests, blog tours, newsletters mailings, etc. We also had a number of headline authors with huge fan bases. The group worked hard together and we sold over 56,000 copies in one week, hit the NY Times at #6 and USA Today at #13.
LP: You live in a 100 year old Victorian home, which sounds absolutely lovely. And your bio on your website mentions that your garage is constructed from rejected gravestones? WOW! Tell us about that.
Kathy Kulig: Old houses come with lots of charm and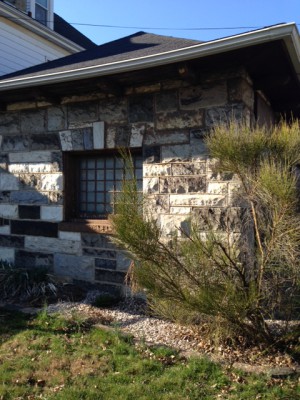 renovations. I love this old place. Hubby and I have spent the last 15 years remodeling it and it still needs lots of care. We live near an old cemetery. Some Civil War vets are buried there. And yes, the garage was built in the 1930s or 40s out of reject tombstones, or the extra pieces of stones not used. There are a few that have letters carved or holes drilled for where the headstone would've gone. It makes for a sturdy structure.
LP: You're a New York Times and USA Today bestselling author. What are 3 KEY THINGS that newbie authors or authors who haven't "broken through" should do to boost their career?
Kathy Kulig: Don't do what I did. LOL. I jumped around in various subgenres because editors and agents said they were looking for a particular genre, then they weren't interested in a certain genre so I wrote something different. Besides that, I didn't know where my strength was. I enjoyed reading and writing different things. If you're starting out, stick to one thing, make a series of several books, at least 4, 5, 6 or more. Another thing is learn your craft and keep learning no matter how many books you have. I learned that from a NY Times author who published over 100 books and still takes writing classes. I recommend a screenwriting course. Many local colleges offer them. I took one at a local community college and it was a huge help with plotting. And the last thing would be persistence. Don't get discouraged when you feel everyone is more successful than you. Run your own race, set your own goals and don't give up.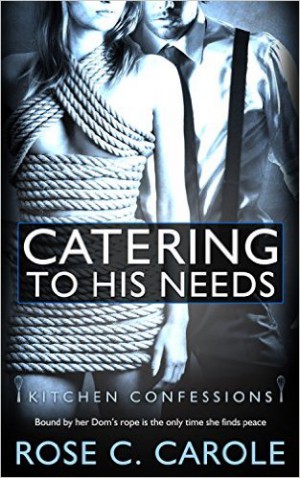 LP: Tell us about an up-and-coming author YOU like and why?
Kathy Kulig: I met Rose C. Carole at a writer's conference. Her first book just came out. Catering to His Needs. It's an erotic and fun read. She knows how to write BDSM with heart. Rose is an excellent writer and has been writing for a long time. She's also a really nice person. I can highly recommend her book and future ones. (Contact Rose C. Carole via her website or on facebook).
LP: Out of all of your 20 plus books – which book(s) seems to resonate the most with your readers and why?
Kathy Kulig: That's a tough one. I've probably had more reviews on my shapeshifter book, Desert of the Damned, but my most enthusiastic comments are probably for His Lost Mate. They love the mix of romance and the supernatural and many want to visit the sultry rain forest and ancient ruins. They also enjoy the steamy sex scenes and suspense.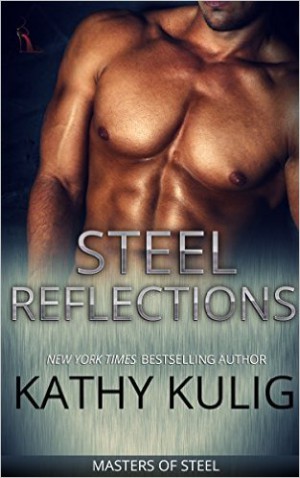 LP: What can we look forward to from Kathy Kulig? What do you have coming up?
Kathy Kulig: I have a number of projects I'm working on. I'll be releasing a three-book series within a couple months and would like to continue on with other books in that series. I'm also half way finished with the third book in my romantic suspense FLC Case Files series. I have other projects in mind too.
LP: Bonus Question: Define a sexy woman? Define a sexy man?
Kathy Kulig: Love this question! I think a sexy woman is one who's confident and adventurous, has a strong sense of who she is and what she wants. She doesn't have to be beautiful or have the perfect body, but she feels beautiful inside and out. Because of that men find her attractive and charismatic. A sexy man has that certain sparkle in his eyes. Charismatic, confident, and strong, but not arrogant. He's dependable and takes care of himself and those he loves. Hot bod helps, but I know men who have plenty of flaws who are sexy as hell, as well as hunky guys who are jerks with way too many red flags.
Thanks so much for having me as your guest!
Thank you Kathy!
Connect with Kathy Kulig via her website, facebook, pinterest, amazon, and twitter.
Follow Lachesis Publishing on twitter and like our facebook page