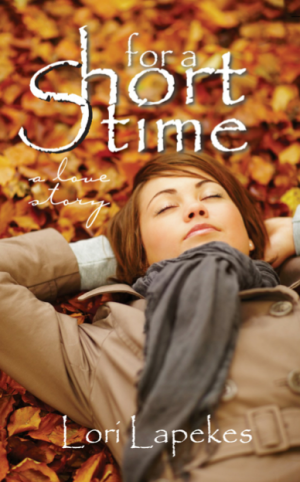 Today we chat once more with romance (new adult) author Lori Lapekes.

Lori is the author of a new adult contemporary romance called For A Short Time.
Why are you a writer?
I'm not sure; I've been writing stories since I was a little kid. Maybe it's because I can control what happens to people when I make situations up, and cannot control much of anything in real life. Not that my childhood was awful, it was pretty great, actually. And as the oldest of three sisters, I was "the boss" of them and pulled some pretty kooky stunts. Like telling them if they jumped off the storage-building roof, they'd grow wings if they'd been good enough that day. (The building's low side was only about 6 feet high thankfully!)
What are three things that you do that are important to your career as a writer (aside from actually writing the book)?
Write down and remember my dreams…many ideas come from my off-the-wall dreams. Study people, especially strangers, pay attention to them. I got an idea for a main character once from watching a big guy in a flannel shirt at an estate auction. I just loved his smile and all around essence. Finally, just have hope. Hope in life, friends, dreams and faith. They all work into my stories.
What are three of your top goals in your writing career?
Be on a best-selling list.. and I have, even if it was only "For a Short Time," after an Amazon promotion. ("For a Short Time" is the name of my Lachesis book!) Write, and publish, at least 10 books in my life. I'll be up to 5 soon.
What is your favourite first line ever from a novel?
In a hole in the ground there lived a hobbit.
Yes, I am a Lord of The Rings nerd. I don't read a lot of fantasy, but these books are my favorites and I cry every time I finish the series.
What is your go-to power energy snack when writing?
I just love cashews. If they are covered in chocolate, all the better!
What was a book that made you go "aha!" and why? (fiction or non fiction)
"Mere Christianity" by C.S. Lewis. I couldn't read it for many years, even as an adult, because it seemed over my head. Finally, somehow, I picked it up again one day about 20 years ago and it all made sense. I love the way Lewis makes analogies of good and evil and it all comes to life. Like when asked why Jesus doesn't come sooner if the world is so screwed up, Lewis said something like, "Do you know what will actually be happening when he does return? The world ends. No more chances. The writer of the play comes on the stage." Or he said something very similar.
How do you cope with bad or nasty reviews?
If they make sense, I do learn from them. When they don't, like a bad review from someone to a sequel who didn't read the first book, I sort of pout for a while. Think it's unfair. Then eat a big piece of chocolate cake.
What do you listen to when you write?
Nothing. The house is quiet as can be. Maybe the dog is licking her foot in the background, or a cat shakes its head and I hear a collar jingle, but mostly I'm alone when I write, and in the zone.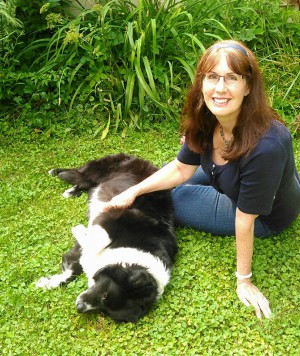 Cats or dogs?
Both!! I was always just a cat person until I got married many years ago and he came with a German shepherd. Then I grew to love that breed especially for the strength, intelligence and loyalty of the breed. My dog of 13 years passed away in March, and I was devastated. I got another dog a few days ago, and although she isn't a German shepherd, (she is a border collie,) she is still very smart and loyal and a better fit for me at this stage of life me thinks.
If you want to read more you can purchase For A Short Time at Lachesis Publishing FOR ONLY .89 CENTS (THIS WEEK ONLY!) or on amazon, barnes and noble, and kobo.

Connect with Lori Lapekes on her web site and on facebook.
Like our Lachesis Publishing page on facebook.
Follow us on twitter.