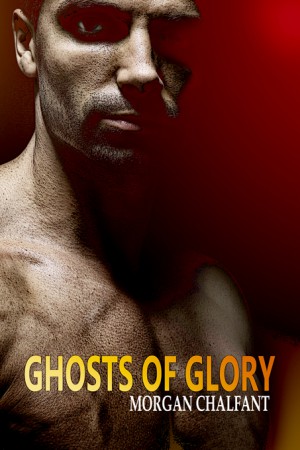 Prepare yourself for a world of graphic violence and mythology, topped off with a dose of delicious suspense.
GHOSTS OF GLORY by Morgan Chalfant is an incredibly fluid read that held me captivated from the moment I began reading it.
The story follows an ex-boxer named Jersey the Brawler, a man who finds out he's half-human and half-demi god and the son of the Twilight Goddess, who is also the creator of his hometown of Glory, USA.
Told in first-person narrative, GHOSTS OF GLORY takes the reader down the dirty streets of the town's underbelly, where evil creatures are plotting Glory's complete destruction. Only Jersey, who shares a an unwanted connection to the leader of this evil force, can prevent the worst from happening.
I loved this book! The narrative was extremely vivid and the hero, Jersey is a battered and beleaguered hero we can all root for. Author Morgan Chalfant, puts us right into the action and makes us feel everything that Jersey feels. And do we ever!
Chalfant's writing grips us from the first page to the last, and I look forward to reading more of his work in the future and can't wait for Book 2 in this series!
Reviewed by Sara Brooke.
Morgan Chalfant is a native of Hill City, Kansas. He received his Bachelor's degree in writing and his Master's degree in literature from Fort Hays State University, where he now teaches writing.
You can purchase Ghosts of Glory by Morgan Chalfant at  Lachesis Publishing, Amazon, Kobo, iBooks, and Barnes and Noble.
Connect with Morgan Chalfant on facebook, tumblr, and twitter.
Like our Lachesis Publishing page on facebook. Follow us Lachesis Publishing on twitter.