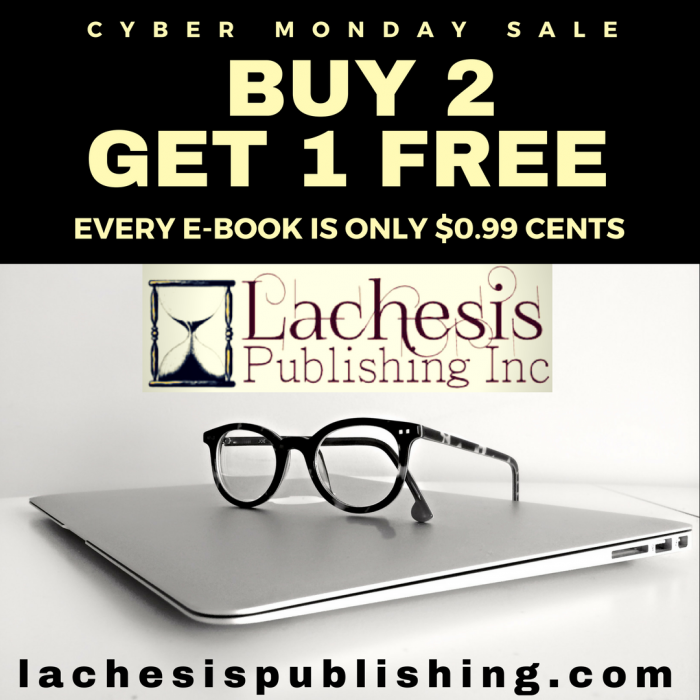 Every LACHESIS PUBLISHING Ebook is on sale until Nov. 30th for .99 cents. If you buy TWO Ebooks we'll send you a THIRD Ebook for free. All you have to do is drop us a line at submissions@lachesispublishing.com after you purchase your Ebooks and tell us which Ebook you'd like for free and we'll send it to you. 
Click on this link and start shopping!
So, if you haven't already purchased one of our yummy mysteries, or beautiful romances, or riveting sci-fi reads, or compelling paranormals, or engaging YAs, or uplifting women's fiction, do it now. Do it this month. Do it right here, while the price is right!
Follow Lachesis Publishing on twitter and like our facebook page.