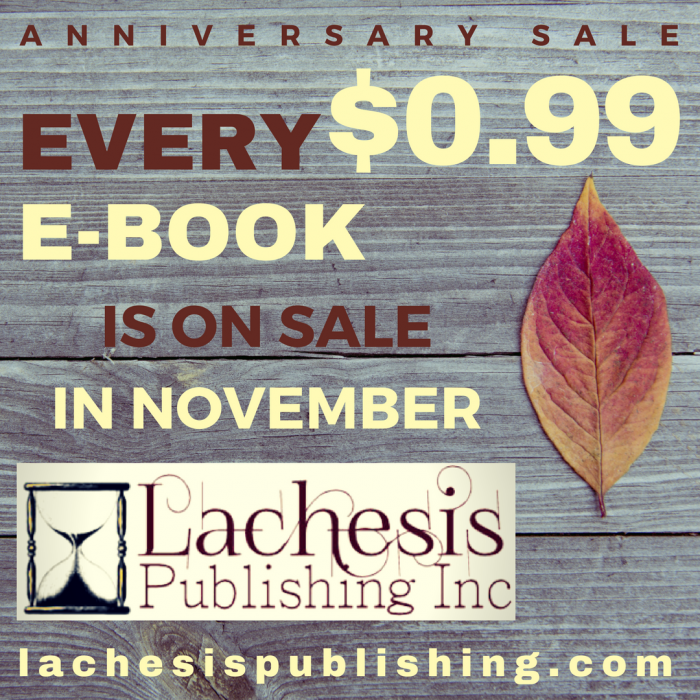 LACHESIS PUBLISHING ANNIVERSARY SALE! EVERY SINGLE EBOOK IS $.99 CENTS!
Click on this link and start shopping!
So, if you haven't already purchased one of our yummy mysteries, or beautiful romances, or riveting sci-fi reads, or compelling paranormals, or engaging YAs, or uplifting women's fiction, do it now. Do it this month. Do it right here, while the price is right!
Follow Lachesis Publishing on twitter and like our facebook page.