Jessica Bell is an award-winning book cover designer and she is also an author, musician and writing/publishing coach. She is a multi-talented artist who weaves her background into her work. We're excited to chat with Jessica today, a very talented creative force who gives us an in depth breakdown of what makes a good book cover.
Welcome Jessica!
LP: You wear at least four creative hats; author, musician, speaker/coach and book cover designer. Tell us how you came to do all of those and how you balance everything you do.
JB: I began my career as a graphic designer when I self-published my first book as an author back in 2011. Being the type of person that 100% believes in the phrase 'if there is a will there is a way,' I embarked on a self-taught design journey, 1) because I was penniless, and 2) because I've always loved a creative challenge.
Very soon after my design debut, I started designing covers for author friends as a favour. Until one of my friends told me that I should start a business. I took their advice, and since then I've has designed hundreds of covers for indie, traditional, and hybrid authors, many of which have hit bestseller lists, and won awards. One has even graced the shelves of WH Smiths at London airports.
Being an author myself, I fully understand the need to be able to incorporate an author's vision into their book cover and I am sensitive to their needs. I also pride herself on prompt friendly service and an iterative design process.
I also make a living as a fiction and nonfiction author, singer, and the Publisher of Vine Leaves Press, an independent press founded by myself in Melbourne, Australia. My publishing career started in editing for an English Language Teaching publisher in Athens, Greece, where I currently live, called New Editions back in 2005. I then moved into freelance editing and writing for similar publishers such as Pearson Education, Cengage Learning, Harper Collins ELT, and Macmillan Education, before taking a full-time work-from-home position as Project Manager in the Academic Department of Education First—a multinational company of language teaching schools who produce their own teaching materials.
In February of this year, the success of my book cover design business enabled me to quit my position at Education First to focus on all the creative projects in my life—writing, music, publishing, and graphic design—and of course, teaching wonderful authors everything I know about making books!
Regarding your questions about balance, I have a hard time NOT being productive/motivated. I struggle to allow myself down time, which I have to admit, I should change. When you're successfully running your own business, and doing the things you love, you don't often feel that balance is an issue. Perhaps the simple answer to this is, 'Do what you love!'
LP: Because you're an author and a musician – do you find being an author helps you in a creative sense with your cover design work for other authors? If so, how?
JB: Absolutely. As I said above, I started designing because I was an author. I think I might be able to relate to my clients a little more because of this. I understand that bringing one's own vision into fruition is important. So I do my best to accomplish what my clients ask, even if it is done with a slightly different angle. I try to be as artistic and original as possible, while simultaneously targeting the right readers. I draw the line, however, if an author's vision isn't going to work. I won't design what they ask if it's going to jeopardize the chances of their book selling. In that case, I patiently explain why their ideas won't work. Sometimes clients appreciate it and let me get on with my work, and sometimes they go elsewhere. But that's all just part and parcel of this business, I think.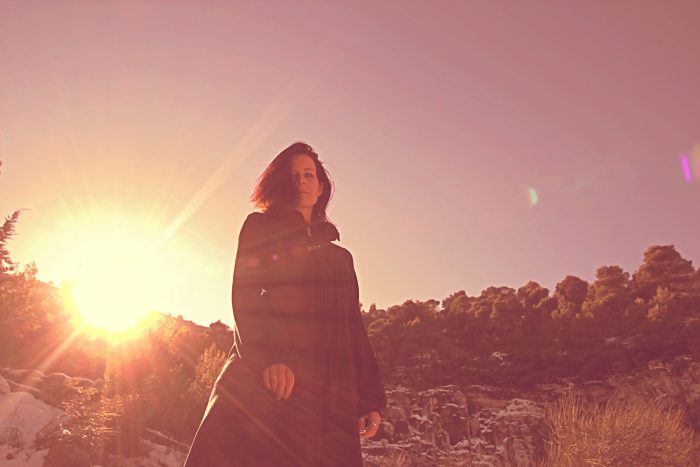 LP: Who are some of your musical influences and what do you listen to when you're working?
JB: I'm a huge fan of PJ Harvey and bands such as L7, Babes in Toyland, and Magic Dirt ever since my early teens (I was a teen in the 1990s). But since joining the band Keep Shelly in Athens, I've been listening to a lot of electronic music. Lately while designing I've been listening to artists such as Freeland, Daughter, ionnalee, Memoryhouse, Hælos, Bat for Lashes, Totemo, and Trentemøller, to name a few.
LP: Do you work exclusively with indie authors or do you work with publishing houses as well? What specific services do you offer?
I've worked with a few independent publishing houses, but the majority of my clientele are indie authors. I do cover design for eBook, paperback, hard cover (laminate and jacket), and audio book. I also do social media headers/banners/adverts, etc, for websites, Twitter, Instagram and Facebook.
LP: You do both fiction and non-fiction covers. How do they differ in your opinion?
JB: Nonfiction needs to be either extremely literal, or extremely symbolic, in my opinion. Nonfiction also, I feel, needs a 'cleaner' look. You need to let readers know that they are going to be educated/enlightened in some way. I feel it's quite easy to accomplish this if you take advantage of space. The images and text need to breathe. There needs not to be any question of what the book is about.
For fiction, I think you can make anything work if you have the artistic ability.
LP: How do you come up with a concept for a design/look for a fiction cover? And what if it's the first book of series- do you discuss branding a particular look/design for the series? How would you come up with a look for an entire series?
JB: I ask my clients to fill in a questionnaire. Some of the questions include:
What genre is it?
What kind of audience are you targeting?
What year is your book set in? What aspects of this era is prominent in your story?
What is the setting like? Please describe it to the best of your ability. What aspects of this setting are prominent in your story?
Are the protagonists male or female, and what is his/her age and what does he/she look like? (eye colour, hair colour/length/shape, etc)
What kind of relationship do your protagonists have? (romantic, just friends, siblings, etc)
What are the themes in your book?
Do you use any reoccurring symbols in your book? (For example, in one of my books, I use a wilting orange tree to symbolize a gradual breakdown of familial warmth.)
What do you want shoppers to feel when they see your covers?
I am able to come up with a concept pretty quickly if authors answer these questions in as much detail as possible.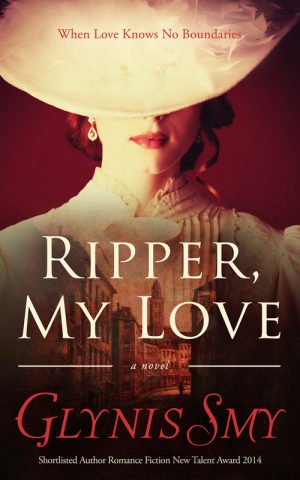 If it's a series, I tend to design the first two books in a series together, so that the author can see how my branding translates across multiple books. The main things I focus on when branding a series are font styles, and image positioning. I'm usually able to tell pretty quickly when designing the first prototype whether I can replicate the look over and over while still making each cover different. I tend to get more and more inspired, and gather more and more ideas as I work. So I need to actually start looking for stock images and putting things together before I understand where my designs are going to go. This is why I ask authors to fill in a questionnaire. I need to comprehend their answers and start working simultaneously to get the best result. I seen to be able to design my best covers when the author has offered me lots of suggestions and zero limitations.
LP: What are your rates for cover design?
JB: I work mostly with packaged deals and my prices are in Euros. The current deals I offer are:
400 Euros
1 x eBook cover
1 x paperback cover
1 x 3D cover for website
2 x licensed image downloads
3 x revisions on design chosen from 3 prototypes
500 Euros
1 x eBook cover
1 x paperback cover
1 x hard cover (laminate)
1 x 3D cover for website
2 x licensed image downloads
3 x revisions on design chosen from 3 prototypes
550 Euros
1 x eBook cover
1 x paperback cover
1 x hard cover (jacket)
1 x 3D cover for website
2 x licensed image downloads
3 x revisions on design chosen from 3 prototypes
300 Euros
1 x Website Header/Advert
1 x Facebook Header/Advert
1 x Twitter Header/Advert
1 x Instagram advert​(all based on same design)
You can see all the individual rates here: http://www.jessicabellauthor.com/cover-design-price-list.html
LP: Pick one of your favourite covers (that you designed) and break it down for us – in terms of what you did and why.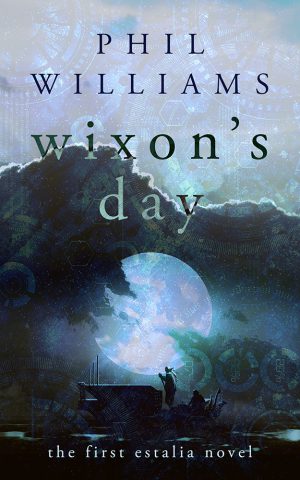 JB: Such a hard question as I have so many favourites. I'm going to choose a cover that has a lot of different stock images merged to create one, so that your readers can see what can be done.
I am not an illustrator. So all my covers are designed by manipulating stock photography. And because I am limited to what's available on stock sites, the less 'specific' an author's ideas for the cover are, the better it is for me to get creative and produce something engaging for potential readers. I'm saying this so your readers are completely aware of what they're getting into with me. Of course, I can modify images (even illustrated images and vectors) to a certain extent. I can even use multiple images to create one different image, but all within reason. For example, see the cover for Wixon's Day by Phil Williams
Along with answers to the questions I've listed in a previous question, the author, Phil Williams  also said the following:
I originally envisaged the classic lone-wanderer in a wasteland image, but incorporating his canal boat; a grey and depressive image stretching to the distance. Ideally combined with steampunk technology – either as mechanical parts making up part of the cover, or within the image itself (i.e. the mechanisms of the boat, or a broken piece of machinery in the distance).
The separate images in their original form are:
1) two men on a canal boat inspired by cyberpunk machinery
2) boat was also modified by hand to look cyber-punky by superimposing some cyberpunk piping and turning them into silhouettes
3) the moon and clouds
4) the sky
5) and the mechanical overlay
Here's the blurb for the book:
Clouds conceal the nation of Estalia, where a lone boatman makes his way across its freezing landscape. Marquos drifts through the dystopian empire without meaning, searching for hope of a better future as he scavenges to survive.
In the Deadland of the North, they say the sky is clear, and the stars shine: Marquos dreams of seeing it, believing that there is something more to this world.
With rebels plaguing the canals, hunted by the authoritarian Border Guard, and the guards of the Metropolis pursuing Marquos for his attempts to liberate a child, the route north is wrought with peril. Both the despotic militants, who rule without true governance, and the ragged bands of fighters who resist them, vie for the boatman's support, and Marquos is drawn into a war many others don't realise exists. His journey is not just into the inhospitable North, but into the darkest truths of his people and their history, unravelling secrets as foggy as the world around him.
You're an award-winning designer – tell us about some of the awards you've won.
I've received three "Gold Star" awards from thebookdesigner.com.
Judges comments for each title are as follows and you can find the direct links on my website: bit.ly/jbbookcovers.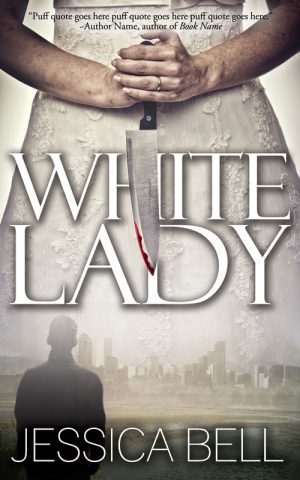 White Lady (thriller)
"I'm impressed, because this cover is completely satisfying, with an impressive skill level in the combination of images, handling of the type, and the quality of storytelling. Great tension and anticipation, too, a winner."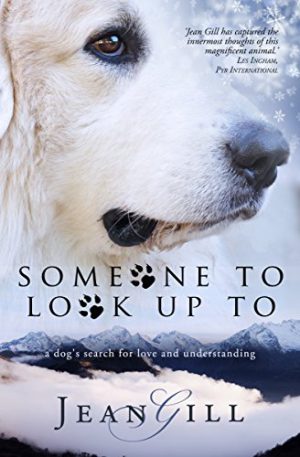 Someone to Look Up To (dog story)
"A gorgeous, intelligent-looking dog is a great attraction, and the mountainous landscape lets us know we're in for an adventure. Looks like the designer had fun with the typography, too."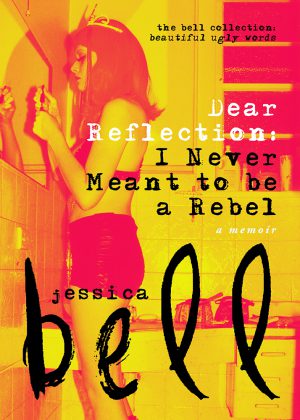 Dear Reflection (memoir)
"This cover really stood out for me. Maybe it's the combination of the hot colors, the intimacy of the moment shown, and the interesting type choices, but it seems pregnant with interesting and possibly erotic events."
LP: What are the key elements of a good cover and why?
JB: The four most important design factors I live by are:
Subtle colour combinations. But if you're after bold and vibrant colours, please don't use too many. It hurts the eyes. And sometimes scares readers away. I have often found that the most attractive covers I've ever seen use a maximum of three different colours and include black, white, or grey.
Have a look at the covers on the right. Notice how the colours of the text in the first cover are extracted from the image, and how in the second example the black and white compliments the bright bold colours.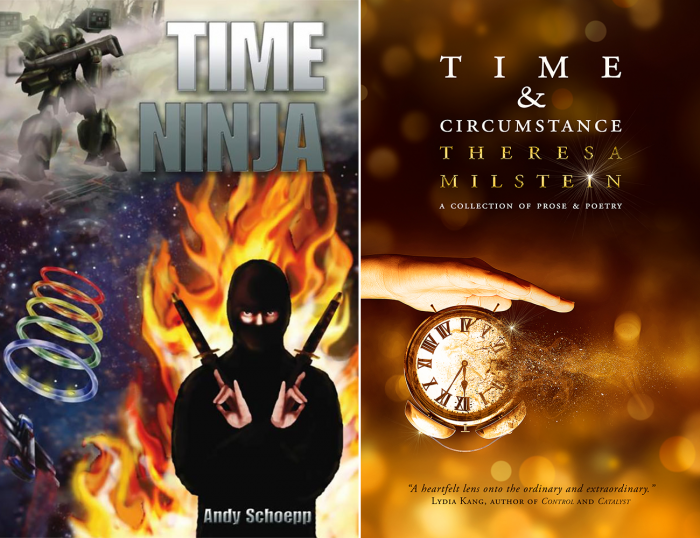 Less is more. If there are too many elements in a cover, readers aren't going to know what to focus on. And if they don't know what to focus on, they are just going to skim past it. Think of the days when we used to use a cork board. All those bills, and reminders, and notices, all piled on top of each other, pins sticking into multiple pieces of paper. You could not see everything that was on that cork board. And most of the time you didn't even try to. Don't scare your potential readers away by trying to fit too much in such a small space.
Take a look at the  covers above. Notice how the first one has tried to incorporate too many elements and it looks a cluttered mess (not to mention the highly ambitious colour scheme.) And notice how the second one has a lot of space. There is room for the image and text to breathe and it therefore draws the eye.
Focus on portraying a particular theme or emotion. People are attracted to visuals because of the way they make them feel. Which is why you often see TV commercials implementing a narrative that doesn't seem to have a direct relationship with product.
For example, while I was visiting family in Australia not long ago, I saw an advert that captured my attention. The narrative shifted from scenes in various homes with happy and relaxed families and individuals. Cooking, reading, playing with a baby, a writer content at his desk, etc. All the people in this advert were smiling and at complete ease. In a literal sense, it looked like it was an advertisement for either a furniture store, or a real estate agent. There was no text, until the end, when a bank's name popped up, along with something very simple about their new easy Internet banking system.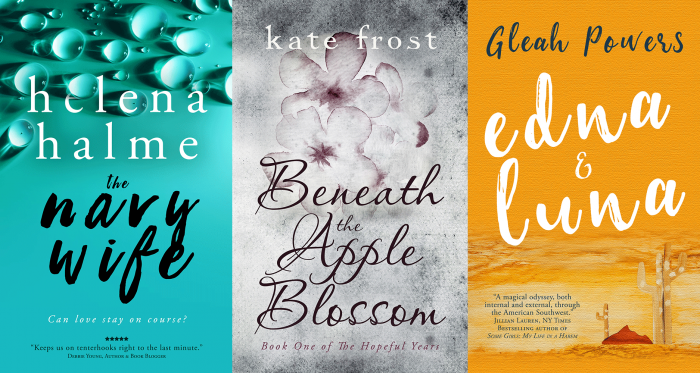 What was their message here? Bank with us and you'll be able to enjoy life completely stress free.
This is what I believe a book cover needs to do. It needs to create an overall 'feeling', not by telling readers exactly what's inside, but by setting a tone that is going make your target audience take notice.
Notice how the covers above do not try to tell a story, but rather project a tone.
Be careful with your choice of font. Don't go overboard with cursive fonts. Sometimes you may be able to font a suitable cursive font that looks excellent. Other times you may be better off finding something that is more 'classic'. To know what looks good against the backdrop of your cover, however, takes a little bit of trial and error. Don't be afraid to experiment and compare. Another thing to consider regarding font choice, is that certain fonts mesh well with certain genres. CreativINDIE has an excellent post about this, I suggest you go check it out.
LP: Who are two or three of your favourite authors and why?
JB: I'm a huge fan of writing that makes me savour the beauty of the written word. I guess that comes from also being a poet and songwriter. I therefore can't get enough of Margaret Atwood, Marilynne Robinson, or Jeanette Winterson. There are many more, but those are the first three that come to mind.
LP: BONUS QUESTION: What is the best concert you've ever been to and why?
JB: I will never forget seeing STOMP back in the late 90s at the Palais Theatre in Melbourne Australia. I write about this experience in my memoir. Here is an excerpt: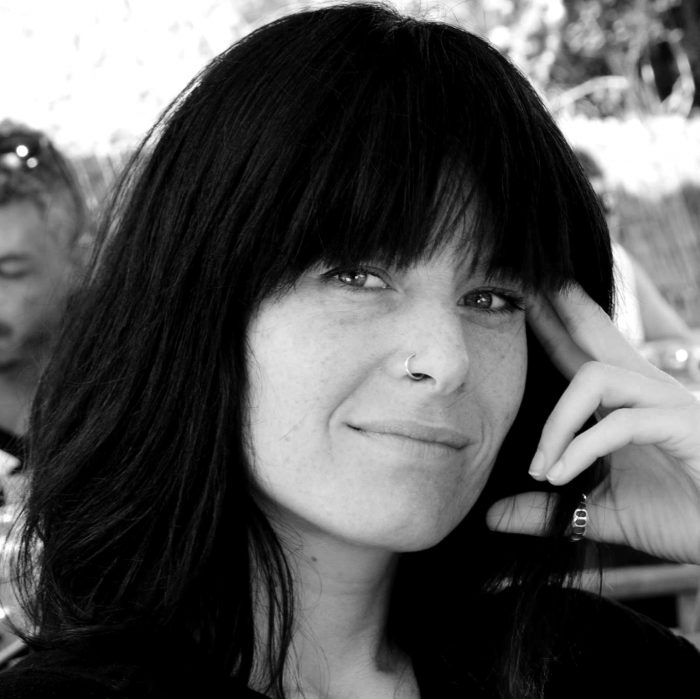 All day during the lead-up to the concert, I listened to the one track I had on cassette over and over. Something about the persistent and raw percussion on trash cans and plastic containers, and whatever else they'd scavenged from the tip and turned into a drum, deeply resonated with me. For one, it further consolidated the fact that if there's a will there's a way (something my mother always used to say). If such brilliant music can be created with trash and raw talent, then brilliance, I figured, was purely derived from passion. And if this was the case, I could be brilliant too, no matter what resources I had at my disposal. Two, the beat of their 'drums' matched the beat of my heart. Sometimes deep, sometimes tinny. Sometimes soft, sometimes loud. Sometimes angry, sometimes proud. I could feel their rhythm as if it were my own private soundtrack. It spoke to me as clearly and deeply as if it had lyrics.
Connect with Jessica Bell via her website, twitter, facebook, and youtube.
Like our Lachesis Publishing page on facebook.
Follow Lachesis Publishing on twitter.