If you are anything like me then a visit to Chapters, the only "bricks and mortar" store available in my area, is always a welcome adventure. (Yes, books get me that excited…especially new books).  I love thumbing through their stacks while sipping my full-fat, full-sugar, vanilla-bean latte. (Don't judge me!). As I peruse through the books I want to gobble up, the cost doesn't cross my mind until I hit the checkout line. That's when I thank the Visa Gods.
But, I'm going to ask you to put your imagination hats on and take a little trip with me into my favourite books store . . .
Imagine this scenario: I was in a Chapters/Indigo last week, sipping on my mocha-cha-cha-frappa-macha-latte and balancing a basket full of colourful items I couldn't wait to get home: a cute tote bag with the words "Just Read" on the front and a neon-pink water bottle (one day I plan on going to the gym on a regular basis) along with a really cool travel journal made from recycled maps (one day I plan to travel the world) and a couple of plushy throw pillows (one day I'm going to re-decorate my bedroom). Chapters sells a ton of gift and decorative items and they are all carefully and artfully displayed in the area closest to the entrance and on your way to the cash registers. How can I resist?  But – here's the twist in our story. As  I was walking to the checkout line, my eyes landed on a splashy display for a new release by one of my favourite authors. Hmm… the book was $9.99. I couldn't believe the price! I mean, it was outrageous. I remember when a mass-market paperback cost only 5.99. I was livid. I grabbed a copy, and balancing my chi-chi latte, and my basket of home decor items in one hand, and the paperback book in the other, I marched up to the customer service desk. I tapped my foot as I waited in line, fuming as I got closer to the front. When I got to the desk, I barely gave the service clerk a chance to smile and say hello, before I launched into my tirade:  " I am outraged!" I exploded. "I have bought many, many books here," I continue, as I haul my basket of throw pillows, journal and water bottle and tote bag onto the service desk. I slap the paperback down on the desk in front of the wide-eyed clerk. And after taking a big slurp of my moo-moo latte, I say to her:  "This book is far too expensive! I am shocked at the price. This is the first title of a new series for this author. I demand that I get it for free. I don't want to waste my hard-earned money if I am not going to like this new series." The clerk gaped at me. She was speechless . . .
REALITY CHECK PLEASE!
C'mon – people! Would you do this in a clothing store? Nope. Would you try this in a shoe store? Nuh-uh. Have you ever thought about pulling this in a bookstore? Of course not! Because readers never think to go into a store and bargain for the books they want to purchase and stores would NEVER entertain the idea. So WHY WHY WHY do some readers believe it's not only okay, it's THEIR RIGHT to ask authors to either reduce their EBOOK prices or give them the book for FREE?!?!
Since ebooks burst onto the market in the late 1990s-early-2000s,  determining the price for an eBook has been at the forefront of an ongoing debate for authors, publishers, and readers. For me the answer to this debate seems quite simple, authors should be paid for their work. If an author or publisher chooses to put a book on sale or make it available for free – that's great. If they don't then that's okay too. Just like any other product you buy – books cost money to make, and the publishing business is just that – a business.
However, when I spoke to a few indie authors I was surprised to learn that there are some readers out there who believe ebooks should be deeply discounted or free.
As a print and ebook reader myself I DID have an expectation of paying less for an e-book, until I did some research and figured out the truth of the matter. The before-me thought:  If there is no production or PPB (print, paper, and binding) cost, then shouldn't that automatically result in a significantly lower price? The after-me realized: NOPE!

On average, ebooks are priced anywhere from $0 – $9.99 and in some cases higher ( Ahem . . .KMM Fever series *cough*…) depending on whether you have a traditional publisher or have decided to self-publish. On average, indie books are already priced lower than print between $0 -6.99.
And although the PPB costs are eliminated, there are still various costs associated with publishing an ebook, such as cover design, layout & formatting, editing (professional), marketing and other miscellaneous costs (legal, distribution, author assistant etc) all which will be shouldered by the author (or publisher). Also with fierce competition in the market, indie authors spend an incredible amount of time and effort marketing their work so that it reaches their readers, which includes offering free content and free ebooks.
What is a fair price?
That answer depends on a number of factors, in this case, the cost to produce, distribute, market and what the author deems is fair to her/his work. But keeping the above expenses in mind, the average ebook seems to be competitively priced ($0 – $6.99).
I am sure the debate about pricing will always exist in some form, and all the authors I spoke with agreed that while there are some who ask for free content, (and some readers can be very nasty about it – there are many blog posts and facebook posts out there by frustrated authors who have received emails from disgruntled readers about the cost of their books). But most authors have supportive fans who understand that this is their livelihood, their bread, and butter. After all, like the rest of us, writers do need to get paid and deserve to make a profit. Especially when you consider the time it takes an author to write and publish a book.
And in case you're wondering about my little "scenario" at the beginning of this post, I did actually ask for a discount once. The employee chuckled, and then told me in a polite but strong tone that their store policy prohibits haggling on prices. Either pay for the book or leave it. I paid. Thank you, Visa Gods!
Not sure how to price your eBook…..
Whether you're publishing your first novel or your 10th, sometimes it can be hard to know how to price your work or use the price as a tool to achieve your goals. Consider some tips below.
5 Factors to Consider When Pricing Your EBook
Research YOUR Market
The first place to start is by researching the market for your genre. For example, if you're writing mystery you'll want to look at other titles that are similar to yours and compare the prices. But if you're writing a cookbook, depending on the type, aside from other cookbooks you may want to take other health or diet books that relate to your topic.
This research will help you to find a pricing range. EBook titles cost anywhere from $0-$9.99 and can sometimes climb higher depending on author, genre, and time of release. Generally for most novels $0.99 – $5.99 where you'll find a sweet spot between $2.99-$3.99.  So be sure to do your homework. You want to price competitively, not too high or too low.
Other questions to consider is the demand for your genre. Is your genre part of a trend like colouring books or vampire novels? Is there a wide market or is this a narrowly targeted market?  Or you may have already built up a following. With built in demand and fans, you may be able to price higher.
"You Get What You Pay For"
That saying still resonates today for a reason. Price can signify to consumers the quality or exclusivity of a product or it can be used as part of an overall marketing strategy. Readers choose to purchase based on the perceived value of a product. For an author, the value of their work is not just the story they tell but it can also mean the length of the work, how many words? Pages?  Bonus material? Was it professionally edited? Graphics? All these things add value to the work that you're selling and should be reflected in the price of your work.  Unless it's on a promo from a subscription list like BookBub, I know when I buy something for $0.99 it may have typos, plot holes or be formatted terribly.
One thing about Kobo  I like is that aside from the page and word count it will tell you on average how long it will take to read the book. For me, that is one contributing factor to the value of a book. The longer the book, the longer I'll be in the world enjoying myself.
For example, I discovered author Eve Langlais and her Lions Pride series on Kobo priced at $4.99 for 167 pages 49K words. For me, this is a quick fun 3-hour read.  As this author has developed lengthier titles, the price of her work has increased. Her newest title "The Assassin Next Door" is 71K words and priced at $5.99. An exciting 5-hour read for me that is already loaded on Kobo and waiting for me to gobble up.
Costs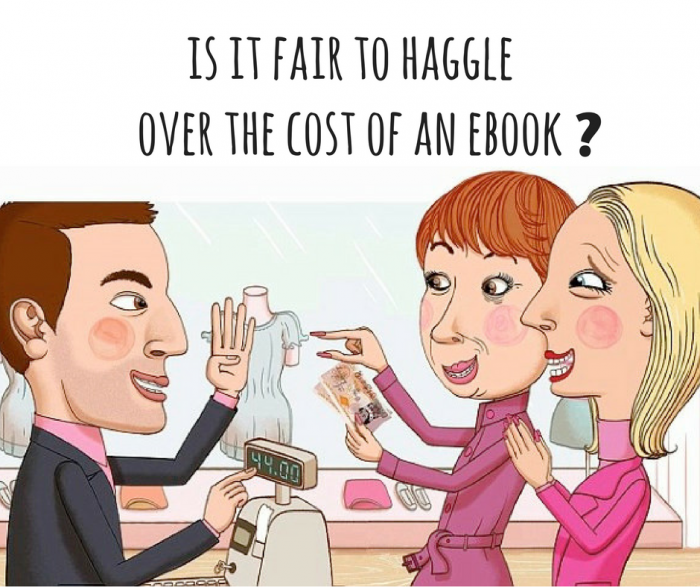 This seems like an obvious consideration, however you'd be surprised how many authors will gloss over this because they love what they do.  Passion for your work is important but does not negate the cost that you've incurred in order to bring that work to the public. This will mean a little simple accounting.
When considering pricing your e-book you want to ensure the price you set will allow you to cover the costs (at least some). This will vary depending on what services you chose to use i.e. professionally editing, cover design and formatting, marketing. Estimating how many books you think you can sell will help you determine a price that will cover the incurred costs. Remember: Sales-Costs = Revenue
Price as a Strategy
Setting a pricing objective or strategy can help determine your price and contribute to your overall goals. Depending on where you are in your career, a first-time author or an established author with a huge backlist, setting an objective will help determine your price.
If you're a new author you may be looking at building a readership by having readers try your work. Instead of giving your work away for free you may want to consider a lower price to gain traffic and readers through impulse buys. Or maybe you are an established author trying to sell your backlist before a new title comes out, perhaps a sale or promotional pricing for a certain time period would encourage new readers to try your work and allow the current reader to try older work while waiting for the new release. Thinking about starting a new series and hoping to "hook" reader, giving the first book for free or at a discounted rate is always a good enticement.
Using subscriptions lists such as BookBub and Freebooksy can help bolster your readership and potentially gain readers. It was BookBub that first introduced me to author Mimi Jean Pamfiloff and her King Series. I purchased the King trilogy box set, which was advertised on BookBub and priced at $.99.   I fell in love with both the series and author. I am now working my way through her backlist.
The VALUE of your work:
What does your work mean to you? As an Author, you work hard and a little bit of your soul is embedded into each book. More importantly, you still need to earn an income. Don't under value, the time, effort, and creativity it takes to produce a book. Undervaluing your work may sell an extra copy but does not guarantee a sale and it might make you feel discouraged.
Ultimately, you, the author, need to be comfortable with the price you are setting for your eBook.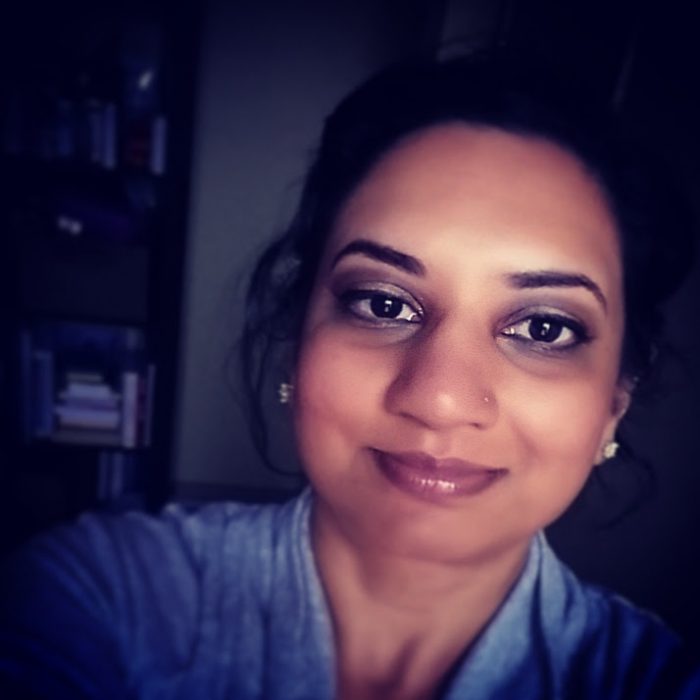 Ludvica Boota is currently in the publishing program at Ryerson University and is an intern at Lachesis Publishing Inc. Prior to her studies, she worked in the public, private and not-for-profit sectors. Her most adventurous experience was working for the Coombe Women and Infants University Hospital in Dublin Ireland, where she was employed as a project officer but was never asked to deliver a baby. Ludvica holds an MBA from the University of Victoria and a B.Com from Carleton University.
When she's not daydreaming about her next travel adventure, and perhaps her own HEA, she is usually immersed in a romance novel.
Connect with Ludvica on Facebook  / Instagram / Twitter  / LinkenIn