It was all my friend's fault. Well, not quite. It was her mother who introduced me to my two first loves: Jamie Fraser (Diana Gabaldon, Outlander) and Sebastian Lord St. Vincent (Lisa Kleypas, Devil in Winter).
It started with one book and then two and then before I knew it I was hooked. I wanted more. I would go to my friend's house to hang out but my real motive was to talk to her mom so I could get more recommendations. Who was her favourite author? Who was her favourite romance hero of all time? Which historical time period did she love the most? I was brimming with questions. I had discovered historical romance novels and there was no turning back.
Back then (about ten years ago) it was word of mouth that enticed me to try new books and authors. Now, if I'm not sure what to read, all I have to do is Google "romance blog" and there are pages of sites listed. These romance review sites not only offer reviews on the latest romance books, they often feature interviews with authors, live chats, and unique giveaways. From Facebook pages to blog sites dedicated to the many facets of romance in every sub-genre imaginable, if you are a romance reader, chances are there is a blog out there for you.
The Social Influencer

Romance book review blogs are important to bloggers, authors, readers, and publishers.  Like a clever eco-system, the interaction between these players produces a benefit for all. With a wide targeted audience reach, romance blogs are able to do what careful research marketing takes months to accomplish, talk directly to the reader.
With countless book blogs online, of varying quality and popularity, there is a lot to choose from, if you're a reader who has a hankering for romance. Smart Bitches Trashy Books, Romance Junkies and Smexybooks are well known throughout the romance community and have a large readership, which can be as important to book promotion as traditional media, but some of the smaller niche-oriented blogs, like Jessy's Book Club or Dirty Girl Romance can be very influential as well to a particularly voracious readership.

But this connection is not one-sided. As Smexybooks contributor Mandi states, "I feel like review blogs are only for readers. I don't expect my reviews to be read by authors or have any influence over authors. If I receive an ARC from an author or publicist, once I agree to review it, from that point on, my review is for my readers only. To be honest with our thoughts, we have to keep the author out of it. That is how we build up trust with our readers and how they can get to know the reviewers and their personal tastes." As a bridge to the broader romance fiction community, romance blogs connect readers with not just their favourite books, but also to the romance authors themselves and to the larger romance community.
So is there room for another romance review blog?
In one word, YES! Romance blogs do more than just provide reviews; they are a social forum for both reviewers and readers to air opinions, on books, as well as trends and issues in the romance community. The issues might range from who your favourite romance hero is to the problem of book piracy. Romance bloggers blog because they have a passion for this genre and industry; readers follow because they share that same passion. But at the end of the day these romance blogs embrace the notion of a free-flow of ideas and of course, love for the genre. Romance readers are open minded, well-read and voracious. Because of this, there is always room for one more blog.
Although not all romance blogs are created equal, each brings its own unique brand to the market. As long as there is a continuous flow of new books, authors, and emerging sub-genres, there will always be readers craving their HEA with another Mr. Darcy and there will always be room for another book review blog.
Bottom line if you have the passion for the romance genre and love to talk and engage with others about all things romance, then yes, there is room for your voice, your blog.
Thinking about creating your own blog review site? Here are some tips from Smexybooks Romance Blogger Mandi:
Creating a new romance blog is like taking a slap shot through traffic and hoping you hit the back of the net. (Sincet we're in the middle of the Stanley Cup Playoffs, this is my token hockey reference – #GoSensGo)  Not to worry, Smexybooks romance Blogger Mandi has some advice to help make your blog a super success.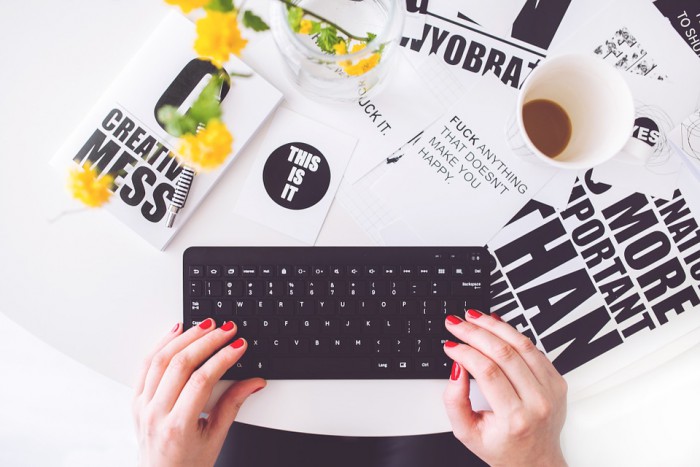 Honesty is the best policy
When writing your review, Smexybooks blogger Mandi's formula is pretty simple, there isn't one. "I don't think there is necessarily a set formula, but the one thing every reader wants to know when reading a review is: why. Why did I like this book? Why did I not like this book? Once they hear the why, they want to know more details. You can set up the plot all you want, but the readers really want to know the why. I also think it's important to mention how steamy (or not steamy) the book is, and if there are any important triggers that could upset a reader."
Find your Voice.
When it comes to creating a successful blog, "I think you have to have a genuine voice. In my opinion, my readers don't want to read constant promo or constant five-star reviews. Again, they have to trust the reviewer to be giving them honest thoughts, rather than a five-star review just to make the author/publisher happy. I think that is important for a successful blog. Otherwise, just have fun. Be silly or be serious. Whatever tone that makes the reviewer happy will reflect well on the blog."
Read and Engage  
You need to create a buzz for your blog says Mandi, "Read. It sounds silly, but you have to read. And blog consistently. Get on twitter and chat about books as much as you can. Engage with others  – listen to other readers. And be yourself. Be proud of what you read and don't be afraid to voice your honest opinions."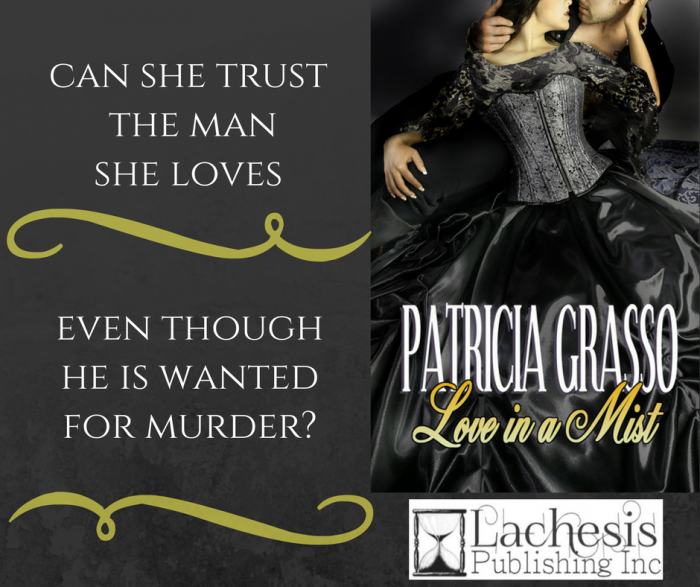 So what's my tip? Have fun.
As my favorite romance author Patricia Grasso told me in a recent interview "Writers do it for love first, and then they do it for money. Like ladies of the night."  Well, so does the romance blogger and in most cases, minus the money. #wink
Ludvica Boota is currently in the publishing at Ryerson University and is an intern at Lachesis Publishing Inc. Prior to her studies, she worked in the public, private and not-for-profit sectors. Her most notable experience was working for the Coombe Women and Infants University Hospital in Dublin Ireland, where she was employed as a project officer but was never asked to deliver a baby. Ludvica holds an MBA from the University of Victoria and a B.Com from Carleton University.
When she's not daydreaming about her next travel adventure, and perhaps her own HEA, she is usually immersed in a romance novel.
Connect with Ludvica on facebook.