Welcome to the first in a new series featuring authors talking about their writer and reader retreats. Many authors are now organizing their own successful events both for other authors and for fans, and we are going to tell you all about them! 
First up is New York Times & USA Today Bestselling author Eden Bradley. Eden has a unique retreat coming up in June in San Francisco – called EDEN BRADLEY'S KINK RETREAT WEEKEND, an intro to the world of BDSM.
Eden writes dark, edgy erotica and erotic romance for Bantam/Delta, Harlequin Spice and HQN, Berkley Heat (as both Eden Bradley and Eve Berlin), and the former Samhain Publishing. Two of her books have been Romantic Times Top Picks, and her novel FORBIDDEN FRUIT was profiled in Cosmopolitan Magazine's Red Hot Reads column in 2008. More recently her BDSM book THE DARK GARDEN hit the top paperback fiction charts in the UK.
Eden joins us to talk about all things erotic. Welcome Eden!
Lachesis Publishing:  You've been writing erotica and erotic romance for many years. Tell us how you got started as an erotic author and why?
Eden Bradley: I started writing erotica in my early twenties—short stories that I never thought to publish. I'd always wanted to write erotica, but in those days there wasn't much of a market for it. I became involved in the romance industry around 1999, and discovered some online communities that led me to the sexier books being published. Those were category romances, which my voice really isn't suited for, but eventually e-publishers began to open and erotic romance became very popular very quickly, and I was in! I was lucky to be mentored by some amazing authors early on, like Nalini Singh, Sasha White, Shayla Black and Sylvia Day, and I'll be forever grateful for their guidance.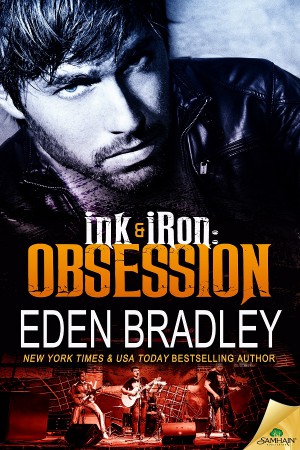 LP: You're a USA Today and NYT bestselling author – which book or books did you hit the list with and what did you do to celebrate or mark the occasion?
EB: I hit the list with my novella INK & IRON: OBSESSION, which was in the Riding Desire Box Set. I was living with friend and author R.G. Alexander at the time and she was also in that box set. I woke up to Post-its all over the house saying things like "NYT Bestseller's tea mug" and "NYT Bestseller's toaster". We did go out for a nice dinner once we stopped screaming. ; )
LP: The next feature film installment in the Fifty Shades trilogy came out in February of 2017 – in your opinion what kind of impact has Fifty Shades and E.L. James had on genre of erotica and erotic romance?
ED: It's been HUGE! I always say EL James rebooted my career, since I've always written kink, and when the books were contracted by a branch of Random House, I was the only other contemporary BDSM author they had (through bantam). They re-issued my novel THE DARK GARDEN, which I wrote in 2005, and got it into Target and Walmart, which was awesome!
The FIFTY SHADES books brought kink to mainstream readers and opened up much-needed discussions about female sexual desire—there's been a profound effect on the erotica/erotic romance industry, and on Western culture. Since I lecture on sex and BDSM, I've felt for a long time that these are important discussions to be had, so I'm grateful on several levels. And every time one of the films come out, we all (ER authors) get a nice boost in sales. I'm not complaining!
LP: What is your definition of erotic? And Erotic romance?
EB: In erotica, sex/sensual/sexual tension are the driving force of the story. In well-written erotica, even if it's nothing more than a slice-of-life moment, the protagonist usually learns something about themselves, although erotica can be purely "stroke fiction"—you don't need a happily-ever-after or even a happy-for-now ending.
In erotic romance, the sex must drive the story arc, character arc and relationship arc forward, and it must have a consistent sensual pacing, regardless of how much sex there is—or isn't—on the page. The sex and sexual tension must serve almost as a sub-plot itself so that the sex scenes have purpose—some sort of personal or relationship discovery. And of course, since it's a romance sub-genre, it has to end in a happily-ever-after.
LP: Tell us two of your favourite Eden Bradley books and why?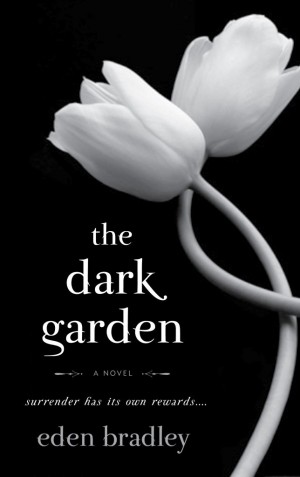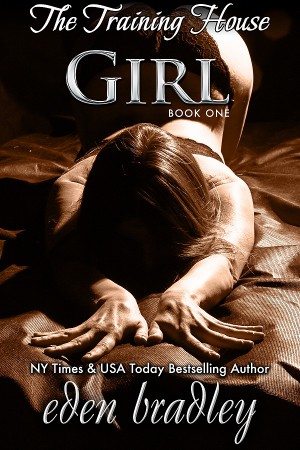 EB: Ohh, this is too hard! But if I must…I still love my first full-length BDSM novel, THE DARK GARDEN. It's very much me, and such an important moment in my journey as an author. I managed to integrate my love for art, as well as my fascination with the psychology of kink, into that book. Actually, I believe kink is really all about psychology at the core, but this was the first book where I really got to explore that.
I'm also a bit madly in love with THE TRAINING HOUSE series, but those books are very hard-core kink, and definitely not for everyone. That's probably why I love them so much—I just let those stories happen without censoring myself by considering what would be marketable. And readers are loving those books! It was the best writing experience I've ever had.
LP: A lot of what you write about has been inspired by your own real life experiences – tell us about that.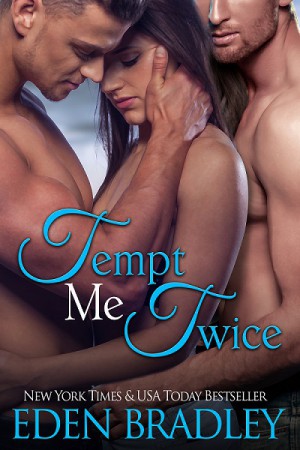 EB: I've been involved in kink most of my adult life—about 30 years. I've been to clubs all over the country, have experimented and learned a lot, have met the most amazing people. Those experiences have had an enormous effect on me as a woman, as a person, and as a writer. I'm always very much aware of how psychology comes into play in any kink scenario, and it's something I try to bring to my books, so naturally, many elements of what I've experienced pop up in my work. Not all of it are kink or sex scenes. My menage book TEMPT ME TWICE is based on a real life experience with my best friend when I was 19, and there are some big emotional scenes in my books that have come from real life relationship conflicts.
LP: You've given many workshops at conferences on the subject of "kink" but you are working on launching a very unique experience for a small group of women called A "kink retreat" who are looking to explore this world in greater detail. Tell us about that and how can women sign up?
EB: As someone who's been in kink for so many years, I feel a certain responsibility to help mentor other people—particularly women—into kink in a safe way, and every time one of the Fifty Shades films comes out, we get an influx of people into the kink scene, so this is an important time. I live in the San Francisco Bay Area, and one of the clubs here is very "newbie-friendly", so I have the opportunity not only to meet and entertain my readers (which I love—I'm a very social person and I adore my readers!), but also to educate them. I want everyone exploring the BDSM scene to do so safely, and armed with information, so if they do decide to try it, they'll have a healthy, positive experience.
I'm in the early planning stages, but if you follow me on Facebook, you'll see the updates. I'm capping this first trip at 20-25 people to maintain an intimate environment, so the spots will go quickly! There will be two workshops, a "pervertible" shopping trip to Japantown, a picnic, group discussion, private talks with me, and a visit to the kink club for a tour and play party, plus a toy demo. I think it's going to be a blast! And San Francisco is truly one of the most beautiful cities in the world.
LP: You're a hybrid author – you are both self-published and traditionally published – why do you think that is a good way for authors to stay relevant and "out there" in this ever changing industry?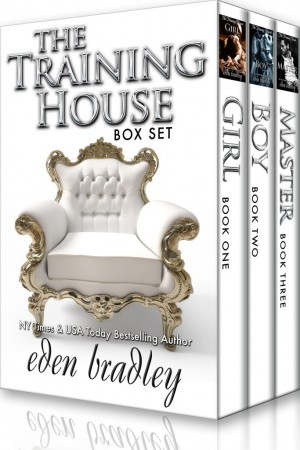 EB: I know a lot of authors have found success purely as indie authors, but since I started out traditionally published, I haven't wanted to give that up, since most of my income comes from my New York (traditional print) publishers. For me, indie has been a way to expand my readership, keep more titles coming out, and it gives me a chance to write material my publishers wouldn't touch, like The Training House series. Traditional publishers will only release so many books a year, and it's really not enough these days for our readers-romance readers are voracious, and 3 books a year from me isn't enough to hold their interest and feed their hunger for books, so I think there are advantages all the way around.
LP: Tell us about a great author or book that you just discovered that you absolutely love!
EB: They're not all that new to me (they're a writing duo), but anyone who likes my books/genre has to check out Sparrow Beckett!
LP: You are the proud mama of a very cute Boston terrier (yes?) named Voodoo – tell us about your pet pooch and how he got his name. LOL
EB: Thanks for asking about my furry child-lol! He really is the love of my life, and he's such a character. I wanted a cartoon-like dog, and that's exactly what I've got!
His name is a bit of a story. I got him while living with R.G. Alexander, and her dog is named Roux, which is short for Rougarou—the Cajun word for werewolf. We're both totally in love with New Orleans, so I decided I wanted a New Orleans-themed name. I'd been looking at "tough" names, since Bostons are bred from bulldogs, and had been through names like Ace, Butch, Bullet…but being a romance author, I also loved Romeo—and he was born with a heart-shaped mark on his head. So Romeo is his middle name. But I also knew I'd call him all sorts of ridiculous stuff, like Sweetpea, and R.G. encouraged me to give him multiple middle names. Then she noticed that Voodoo Romeo Sweetpea sounded like the military call letters, and joked he should be Voodoo Romeo Foxtrot Sweetpea. We laughed for weeks! When I brought him home, I found out I could actually use that name on his registration papers, and it was too absurd to resist! So, he is officially Voodoo Romeo Foxtrot Sweetpea. : )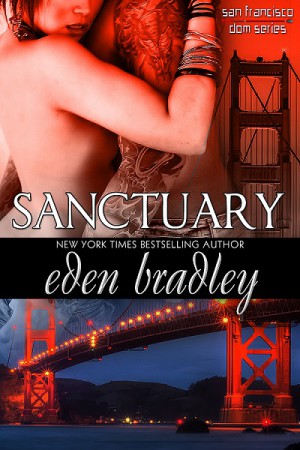 LP: Thank you for joining us today Eden and good luck with your first ever upcoming Kink Retreat Weekend!
You can reach New York Times and USA Today bestselling author Eden Bradley via her website, on facebook and on twitter. As someone who has been involved in BDSM practice for much of her adult life, she relates in particular to her BDSM and kink stories, infusing them with her own truth about kink practice from her life experiences.
Eden has appeared regularly on Playboy Radio's 'Night Calls' and the Hollywood In the Flesh readings. She loves art, shoes, tattoos, reading smutty books, chocolate and sex, of course, not necessarily in that order.
Like our Lachesis Publishing page on facebook.
Follow Lachesis Publishing on twitter.