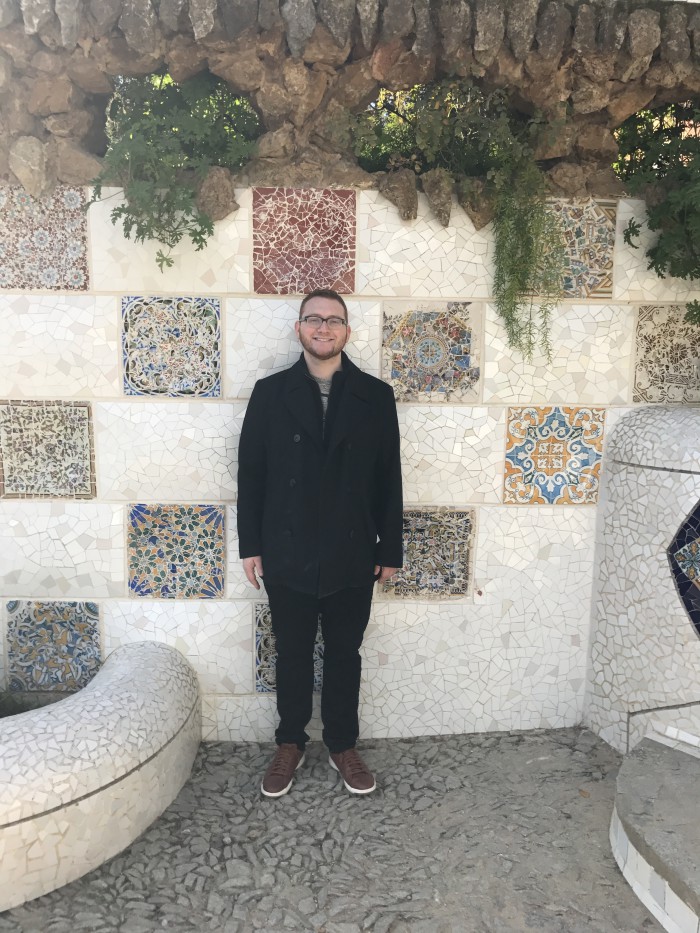 Marketing and promotions for authors is always changing. What works for some, doesn't work for others and what works right now, may not work next year. Authors have to keep abreast of trends and what's coming down the road, but at the end of the day authors need to find what works for them and for their individual needs. There are a lot of people out there who can help with that. Ryan Zee is one of those people. He specializes in author marketing campaigns. His website is called AUTHOR MARKETING at ryanzee.com Here's what Ryan has to say about his successful campaigns and how he can help authors promote their books and boost book sales.

LACHESIS PUBLISHING: Tell us about the kinds of services that you offer for authors regarding promotions?
RYAN ZEE: We're best known for our multi-author email list-building promotions, but we're also going to be unveiling a number of new promotions this year — including individual author promos, sales promos, promotions to help authors grow their following on retailer and social media sites, and more to come.
Across all of our promotions, we focus on making it as simple and easy for authors to participate as possible, so that they can get back to the work of writing.

LP: Do you work with indie authors only or both indie and traditionally published authors?
RYAN ZEE: We work with everyone! For our promotions, as long as you have a book and the ability to give it away, we can work with you.
LP: What is your background and how did you get into the business of author promotions?
RYAN ZEE: I graduated from a small liberal arts college with an English degree, and realized fairly quickly that I wanted to work with authors. After I graduated, I created a fan Twitter account for Junot Díaz (I'd just written my Honors Thesis on his books), which became pretty popular — it actually got the attention of his publisher, and resulted in me getting to meet him in New York. The experience sort of opened my eyes to the world of author promotion.
From there, I transitioned to roles in marketing (copywriting, content management, etc.) – and after a few publishing internships (and a fair share of serendipity), I was able to start working with authors on my own. The promotions developed naturally as an outgrowth of the work I was doing with my clients.
LP: What is the most popular promo you offer?
RYAN ZEE: Our most popular promotions are our multi-author list-building giveaways – these help authors grow their personal email lists, so that they can communicate with readers directly to introduce themselves and promote their books.
We've distinguished ourselves from other services, in part, by requiring readers to actively select who they want to hear from (instead of forcing them to hear from every participating author), and then by thoroughly vetting our lists so that authors only receive the emails of the most interested readers.
As a result, we're often told our list-building promotions have a higher retention rate / lower unsubscribe rate than other services out there.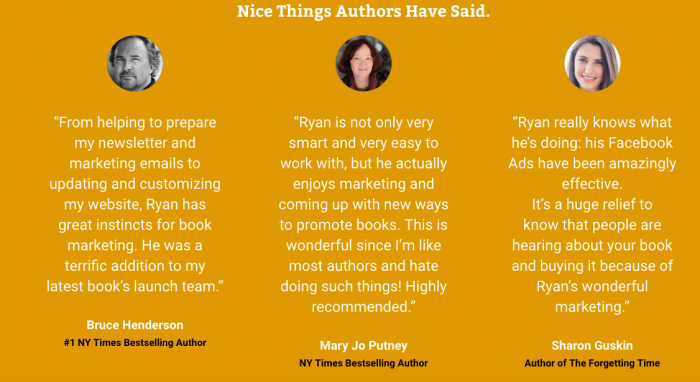 LP: How many authors have used your services – any testimonials?
RYAN ZEE: We've worked with hundreds of authors, from indie authors just getting started to big New York Times bestsellers, and folks at just about every rung in between.
 You can read some testimonials here:

"Ryan's beautifully co-ordinated book giveaways have more than doubled my newsletter audience with readers who actually open and read the content." ~ Patricia Rice, New York Times Bestselling Author
"Thank you so much for hosting our promotion. I am so impressed with how you handle things." ~ Shirley Hailstock, Past President, Romance Writers of America 
 "The best, well-run contest I have ever participated in." ~ Jennifer Bray-Weber, Award-Winning Author
 LP: What are the costs involved?
RYAN ZEE: Costs vary by the promotion, but most are currently in the $25 – $75 range.
LP: What kinds of fiction genres do you promote?
RYAN ZEE: We promote books in virtually every genre of fiction, from romance to mysteries & thrillers, science-fiction, Christian fiction, young adult, and beyond. We also work with non-fiction authors, and are constantly adding new genres based on interest.
LP: How can an author get in touch with you to book a promotion?
RYAN ZEE: Authors can find and book promotions on my website – www.ryanzee.com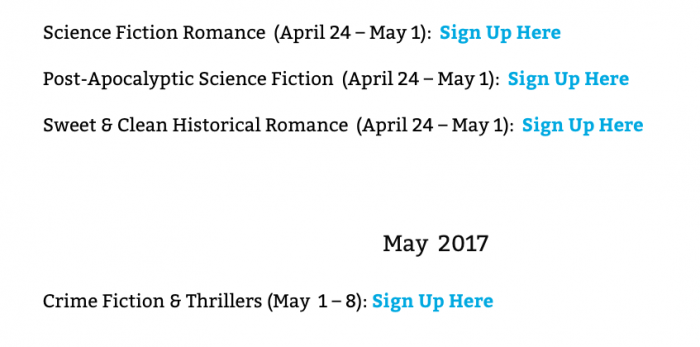 LP: What do you enjoy reading and why?
RYAN ZEE: I read pretty widely, from thrillers and sci-fi to comics and literary fiction, along with a fair number of marketing-oriented titles. I look for fiction that will transport me outside the realm of the everyday, which generally means something with a tinge of the supernatural. My favorite author, though, is Junot Díaz, whose writing is its own kind of magic.
LP: What has been your most successful promotion and how do you measure the success?
RYAN ZEE: The metrics change based on the goals of the promotion, but generally we're looking for a high degree of reader activity – evidenced primarily by the number of readers participating and sharing on social media.
Our most successful list-building promotion generated more than 3,000 highly-targeted and vetted email subscribers for each author.
Thanks and cheers!
If you want more information you can contact Ryan Zee via his website. on facebook, 
Follow Lachesis Publishing on twitter and like our Lachesis Publishing facebook page.