C.J. Redwine is the New York Times bestselling author of YA fantasy novels, including The Shadow Queen, The Wish Granter, and the Defiance trilogy. If the novel writing gig ever falls through, she'll join the Avengers and wear a cape to work every day. Visit her website: www.cjredwine.com 
Welcome C. J.!
You're a YA fantasy author – tell us how you became a writer and how you first got published. 
I've been writing stories since I was in the second grade. By the time I was a teenager, I was filling spiral notebooks with stories, ideas, poems, and even lists of words that I loved. Book Nerd FTW!
I graduated from college with a degree in English and my teaching credential. Even though I loved to write and wanted to be published one day, I had no real idea how to accomplish that, and I needed a career that paid the bills. I taught high school for a few years, got married, had children, and life became one non-stop loop of no-sleep-keep-the-boys-from-starting-the-apocalypse-I-don't-know-how-to-brain-anymore. It wasn't until I was thirty and facing a cancer diagnosis that I stopped and evaluated what I was doing. I realized that I'd been waiting for life to slow down and give me the perfect opportunity to write books, but that's not what life does. If you want something, you have to make it happen or move on to another dream. 
So I wrote my first novel, which is a monstrosity that no one will ever read. I joined writer's groups. Went to conferences. And learned as much as I could about the craft of writing and about the publishing process. I wrote a second book, queried literary agents, and signed with my amazing agent. I expected that book would sell, but it didn't. I wrote another book, and that book didn't sell either. I'd been with my agent for over two years without a sale, while others sold in a matter of weeks. I kept picking my self-confidence up off the ground, dusting it off, and telling myself that I could do this. 
When I wrote my next book, I turned it in to my agent, fully expecting to hear a slew of "no's" once it went on submission to editors. Instead, my agent called me to tell me the book was going to auction with four houses bidding on it. I just cried. It was so surreal. It took months for the fact that I'd sold a series to sink in!
You're a NYT bestselling author – tell us which book hit the bestseller list first, what number did you hit, and what did you do to celebrate?
My book THE SHADOW QUEEN, which is a dark epic fantasy inspired by the Snow White fairy tale, hit the list at #5. I went out to dinner with my family to celebrate. 🙂
I know that you're published with Balzer and Bray (a Harper Collins imprint) but you've also written a book and indie-published it – called Query: Everything You Need To Get Started, Get Noticed, and Get Signed. Tell us about that and why you wanted to write a book about how to break into the industry?
I've been teaching writing workshops for years. I love to teach! And I realized there were a lot of up and coming writers who'd never be able to attend one of my workshops. So I decided to put my query workshop into book form so that anyone who needed a step by step process for how to write a query letter that gets results would have it at their fingertips. 
You also offer writing workshops and you organize an annual writer's retreat tell us about that and is it just for YA authors or do you offer it for authors who write in other genres?
The annual retreat is open to any writers who register. We're currently accepting names on a wait list for next year's retreat
C. J. REDWINE'S WRITER'S SANCTUARY WRITING RETREAT). It's a fabulous event full of workshops, critiques, time to write, and delicious home cooked food. I also travel to conferences, book festivals, writer's events, and libraries to give workshops.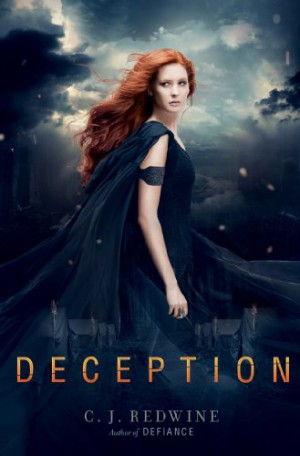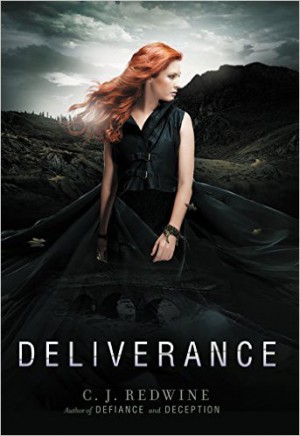 You're a busy mom – what do your kids think of their mom the author? What do you enjoy reading to your kids?
My boys are teens, and they think it's cool that I'm a writer. Sometimes they even read my books (and then complain about how awkward it is to read a kissing scene written by your mom). My girls are in first grade and preschool, so they don't really understand what it means to be published. But they do know that I write books, and they love to fold paper together and make their own books. 🙂
It's very competitive out there with traditionally published authors and indie authors and authors who do both! Writing a good book is of course important – but aside from that – how can a newbie or emerging author find their own place in a sea of so many successful authors?
It's important to figure out where your readers are and connect with them. One great way to connect is to make sure that your social media presence revolves around passions of yours that are also passions of readers who'd love your books. For example, I write fantasy. I love Grimm, Supernatural, The Flash, The Avengers etc, and I talk about those things. I'm part of the Harry Potter fandom. Of course I share other aspects of my life too, but I make sure to share the things that I know are shorthand for readers who love the same things I do. I also think networking with other authors and doing shared events or book festivals is a great way to meet new readers!
What do you have coming up next?
My  next book is THE WISH GRANTER, a dark epic fantasy inspired by the tale of Rumpelstiltskin in which a bastard princess must take on a dangerous fae to save her brother without losing both her brother and her soul.
What do you love to read in your downtime?
Everything! I read widely. My favorite genres at the moment are thrillers, horror, and contemporary, and of course I always adore a great fantasy. I find so much inspiration in reading outside of my genre.
Where do you get your inspiration from?
Literally everywhere. I'm constantly seeing interesting things that make me ask "What if …?" or I hear a piece of  music that sparks a conversation between characters or an image of a world … I carry a notebook at all times because my head is a very busy place.
Bonus Question: Who do you fangirl over and why?
I love character actors! My faves are Benedict Cumberbatch, John Noble, Tom Hiddleston, Johnny Depp, and Bill Nighy. Also I fangirl over fictional characters like nobody's business. Batman. Loki. Iron Man. Wonder Woman. Dean Winchester. I could go on, but you get the point.
Thank you!
Connect with C. J. Redwine via her website, facebook page and on twitter, tumblr. and pinterest.
Like our Lachesis Publishing page on facebook.
Follow Lachesis Publishing on twitter.