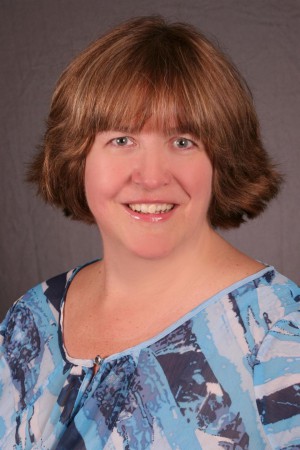 In today's ongoing series of Q and As with bestselling authors  – we feature the talented Terri Brisbin (historical romance author). Terri's had more than 34 historical and paranormal romance novels, novellas and short stories published since 1998 by Berkley, Harlequin, Kensington and NAL – in 25 languages in 20 countries! You can contact Terri via her website. On her facebook profile page. or her facebook author page.
What was your first book that hit a bestseller list? What was the list, where did the book rank when it first hit, and how high did your book get?
TB: The Highlander's Dangerous Temptation from Harlequin Historicals was my book that hit the USA Today bestselling list. I hit it on May 29, 2014 and it reached #139….
What were you doing when you found out you hit the bestseller list? And how did you celebrate or mark the occasion?
TB: I was home, working on my computer, when a friend emailed me to congratulate me! I had no idea, thought she was making it up and then went to the USA Today website and saw it for myself! I screamed a lot, called another friend and scared her by screaming . . . I went to NYC the next day for the big BEA tradeshow and celebrated there with Harlequin authors and colleagues!
What does being a "successful author" mean to you?
TB: To me, being a successful author means being able to share my stories with readers. It means being able to tell my stories.
Some authors are great at it, while others can't find the right formula, but in order to be a success in today's market, you have to do promotion. So, what are the top three things that you do consistently when it comes to promotion?
TB: Promotion is difficult – what works for one book/one author/today, doesn't work for the next one. I find that 1)my website, 2) some social media (like Facebook) and 3) writing more books are the most effective promotional tools.
What is one thing you absolutely LOVE about being an author and one thing that makes you BONKERS?
TB: I absolutely LOVE being able to reach and meet readers – it's been so much fun to meet people who know my characters and stories are real…LOL! My schedule drives me BONKERS – between trying to stay on a writing schedule with multiple deadlines each year, and playing on social media, and promoting the current release and planning the next, it's sometimes hard to keep on it.
Who are some of your favourite authors and why?
TB: A few of my favorite authors are: Madeline Hunter, Joanna Shupe, Jo Beverley, Lara Adrian, Bec McMaster, Deborah Cooke, Kristen Callihan, Deborah Harkness, Julie Garwood, Anna Campbell and many more! I tend to read historicals with a few select paranormals but the common denominator is emotional stories.
What are you currently working on?
I'm working on book 3 of my Novels of the Stone Circles series – BLAZING EARTH. It's due in to my editor in October . . . and I'm getting into the meat of it now! It will be an April 2016 release.
In your daily work routine what do you do first and why?
TB: I do email first, usually in the morning until I wake up…then I move on to a combination of social media and writing….and I switch back and forth as needed.
What would I find on your desk at this very moment?
TB: Piles of paper and notepads and lots of pens…and sticky notes.
Finish this sentence: I'm a writer because . . .
TB:  . . . because I can't NOT write the stories in my head.
You can contact Terri Brisbin via her website. On her facebook profile page. or her facebook author page.
Like our Lachesis Publishing page on facebook.
Follow Lachesis Publishing on twitter.
Tags: Bestselling author Q and A, bestselling authors, historical romance, Q and A with Terri Brisbin, reader appreciation, Terri Brisbin, The Higlander's Dangerous Temptation