In:authors, Bestselling Authors, blog post, contemporary romance, Lachesis Blog, Lachesis Publishing Inc., paranormal, paranormal romance, Q and A Bestselling Authors, romance fiction, romance hero, romance novels, romantic suspense, RWA Conference
This is the sixth Q and A in our series at the Lachesis Publishing Daily Blog – featuring interviews with bestselling authors. Today we feature the oh-so-funny, definitely wise, and truly talented New York Times and USA Today bestselling author Sharon Sala. Sharon writes romantic suspense, contemporary romance, and paranormal romance. Sharon also writes under the pen name Dinah McCall.
What was your first book that hit a bestseller list? What was the list, where did the book rank when it first hit, and how high did your book get?
SS: I don't remember when my books first hit the USA Today list, but my first New York Times book was DARK WATER, November 17, 2002. It hit #15.
What were you doing when you found out you hit the bestseller list? And how did you celebrate or mark the occasion?
SS: My agent called me. She'd found out during a lunch with another agent and called me. She was standing in front of her office building laughing and shrieking and I could hear cabs honking and people talking and it felt like a dream. To celebrate, I took a bunch of my friends from my local RWA chapter out to dinner one night. It was so much fun to celebrate with them because they knew how hard a writer has to work to get there.
What does being a "successful author" mean to you?
SS: Being able to sell my books and make a living at it.
Some authors are great at it, while others can't find the right formula, but in order to be a success in today's market, you have to do promotion. So, what are the top three things that you do consistently when it comes to promotion?
SS: I hate promoting. I hate selling myself. I am not good at it and the last person to ask about what to do.
What is one thing you absolutely LOVE about being an author and one thing that makes you BONKERS?
SS: I love being able to make a living at what I love and I hate the piracy aspect of publishing. I wish every person who knowingly downloads a stolen book a lifetime of fleas.
Who are some of your favourite authors and why?
SS: I like Robert Crais, Kay Hooper, John Hart and Allison Brennan, to name a few. The why is universal with all four. It's the depth of suspense, the
imagery of their prose, and the fact that I can get lost in the stories without thinking about
how they were told.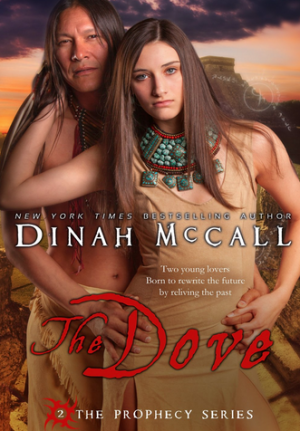 What are you currently working on?
SS: I'm working on THE GATHERING, it's the 3rd and last book in a self-pubbed , Prophecy series. It's Native American paranormal romance set in ancient times. It's also the culmination of a dream of mine to have my Native American stories with actual Native American cover models on the book covers. WINDWALKER is the first in the series. The model is Rick Mora, a Yaqui/Apache model/actor from Hollywood. THE DOVE is the second book featuring Rick Mora on the cover again and my granddaughter, Logan Sala, Muscogee/Creek. THE GATHERING will have Rick and Logan on it as well.
In your daily work routine what do you do first and why
write/plot/creative – SS: This is probably the last on my list because I tend to the business of my life before I tend to the business of my work. I work/write more in the evening and night because I'm not interrupted by phone calls as much.
social media/promotion – SS: I do this second. I have a presence on Facebook and enjoy the connections I make with readers and fellow writers. I do next to no promotion for myself. I don't like it and I'm not good at it. It's like trying to sell myself and it just feels weird to me.
email/admin – SS: This is the first thing I do each morning. I download email and go through it, answering all of the work-related questions, etc . . .
What would I find on your desk at this very moment?
SS: Anyone who knows me will not be surprised by this. LOL
Finish this sentence: I'm a writer because . . .  SS: I was given the gift and I'm not supposed to waste it.
You can connect with Sharon Sala via her website, on facebook, and twitter.
P.S. Sharon writes the most wonderful, heart warming, poignant posts on facebook about her mother whom she calls Little Mama. She also shares tid-bits of wisdom, love, and laughter about the ups-and-downs of her daily life with her friends and followers. 
Joanna D'Angelo is Editor in Chief at Lachesis Publishing. She loves chai tea, and chatting with wonderful authors.
Like our Lachesis Publishing page on facebook.
Follow Lachesis Publishing on twitter.
Tags: Bestselling author Q and A, Bestselling author Sharon Sala, contemporary romance, New York Times bestselling author Sharon Sala, paranormal romance, romantic suspense, RWA conference