So how do you get a bunch of readers to help you promote and sell your books? By starting your own Street Team! Street Teams have become a dynamic and important way for authors to connect with fans and build readership. Street Teams are able to reach out to potential readers to help boost sales of new releases and help generate sales for older releases as well. And they are lots of fun! Bestselling authors Ashlyn Chase, Michelle Pillow and Zoe York  all have their own Street Teams. They join us today for a special Q and A:
How did you start your Street Team?
Ashlyn Chase: I put out a call on my facebook fan page as well as my yahoo fan group. My original intention was to have 50 members, one in each state. Well, I have 50 members and about 45 states represented. A few states have 2 members. I just couldn't find a fan in the Dakotas, Montana, Minnesota, or New Mexico.
Michelle Pillow: I think of it more as a reader group rather than a street team because first and foremost they are my readers. I started it because I wanted a place where my readers could gather and ask/answer questions, as well as get access to my latest news and coverart, and help spread the word on social media.
Zoe York: I'm a big believer in the maxim, "build it and they will come", so I started a so-called "street team" on Facebook soon after I published my first book, long before I had any fans. It's grown passively from there. One of my favourite things to tell new authors is that for six months, my FB reader group only had six people in it: me, my critique partner, my sister, two early fans from Goodreads, and my Uncle Matt.
What is your Street Team called?
Ashlyn Chase: Ashlyn Chase Champions 
Michelle Pillow: The Pillow Fighters
Zoe York: The Wardham Ambassadors, after my first series.
What do you do for your Street Team?
Ashlyn Chase: I send them physical promos to hand out and books to review (if they're willing.) I hold a contest during promo heavy months on the 15th of that month for a $15 gift card. I also send each member a holiday card and gift each year.
Michelle Pillow: I host exclusive contests. Sometimes they get access to the ARC of a book that has yet to release.
Zoe York: I give them sneak peeks into upcoming books, often sharing excerpts as I write and exclusive inspiration pictures. I also give them first dibs on Advance Review Copies (ARCs) of my upcoming releases.
What does your Street Team do for you?
Ashlyn Chase: I ask for tweets, facebook and other social media shares when I have something new to promote. Some members review my books and post those reviews on their blogs or review sites. They all hand out my promos and talk up my books.
Michelle Pillow: They spread the word about my books on social media. They can answer questions for other readers regarding series orders, or about something I posted that another reader might have missed. They also like to give me feedback about which stories they want me working on. But, most of all, their enthusiasm and support is what makes my job awesome.
Zoe York: The ones who get review copies are great about leaving honest reviews on release day, and the whole group is an amazing cheerleading support as I write.
What are the pros of having a Street Team?
Ashlyn Chase: Besides the (hopefully) increased sales, I like knowing my die-hard fans. I give them a little more personal glimpse into my life and career and let them know me a little better too. Some of us have become dear friends.
Michelle Pillow: Exposure to your author brand.
Zoe York: Direct access to my best readers – I can poll them for future book ideas, run giveaways, and share review copies, all in one place.
What are the cons to having a Street Team?
Ashlyn Chase: Other than the cost of postage, I can't think of much. I guess there are risks, although I haven't experienced any (that I know of.) There's always the chance of piracy with any advanced review copy, or being taken advantage of in other ways. But I can't imagine why anyone would join a street team if they didn't want to help the author.
Michelle Pillow: The time involved. If you have an active group, it's a lot of catching up on posts if you are gone for a day.
Zoe York: I worry about over-eager marketing pushes, but so far that's a hypothetical con. It seems like all of my Wardham Ambassadors get the chill vibe I project and keep the action at the review level.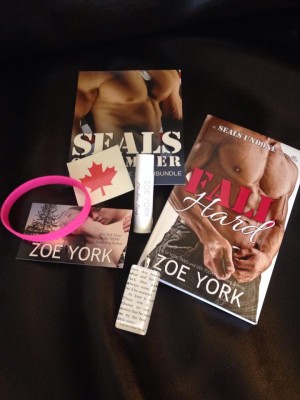 What was your most successful Street Team event or promotion?
Ashlyn Chase: It's hard to say. One of my street teamers has a regular booth at a swap meet and her local Comicon and offers my promos to thousands of attendees.
Michelle Pillow: Driving reviews to vendor sites.
Zoe York: I did a giveaway within the group in November that was a big hit—they got an entry for every review they left. I gave away paperbacks and mini swag packs, which they loved, and I got a bunch of new reviews from the people who'd fallen behind on their review posting. I'll definitely do that again in the spring.
How much time out of your day does it take to manage your Street Team?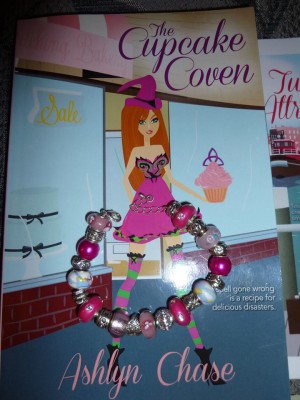 Ashlyn Chase: Very little "management" happens in my life. LOL During release months I post to our secret facebook group, asking for social media shares. I have the whole 50 in a group email list and send out news of a galley for them to review or new promos just in. I don't assume everyone has time to do everything, so the biggest part of my 'management' is keeping track of who wants to do what at any given time.
Michelle Pillow: An active group is a good thing. It also is a time consuming thing. I peek in all day long if I can. I also have a couple of moderators in there to help and who can give me a heads up if I miss anything.
Zoe York: Not much at all, because it's more of a reader group, so it's no different than responding to emails or liking posts on my FB page. It's part of my Facebook routine. I don't have to create any content for the group, either – I share bits when it occurs to me, not at a regular interval.
How has your Street Team impacted your sales?
Ashlyn Chase: It's really hard to say. I wish I knew.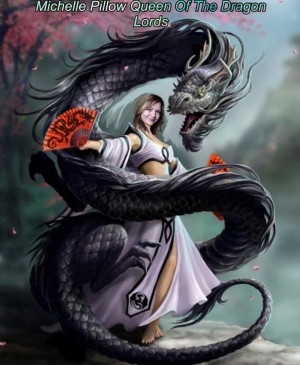 Michelle Pillow: Any time you have people out there talking positively about your books and spreading the word, it's a good thing. Mine is still new, but so far the reader group has been great for exposure
Zoe York: Hard to say . . . their biggest impact has really been the moral support they give me when I'm writing. They cheer me on and motivate me to put in a full day's work to get the book to them faster.
For an author, just getting started – what advice can you give her/him about starting a Street Team?
Ashlyn Chase: I'd say decide on the number of members you can handle and start small. At some point you may lose one or two who become too busy, but you'll gain ten times more every time you put out the call for new members. Say you have 'openings'. I keep a waiting list when I put out the call and get more volunteers than I have openings.
Michelle Pillow: Know going in that there can be a lot of administrative work. Facebook groups can be very active, and that's a good thing. However, when you're on deadline it can also be a very hard thing to keep up with. Think about asking a few dedicated readers that you trust to act like moderators. Or hire a Virtual Assistant.
Zoe York: Create the placeholder group right away. Your very first reader might be a superfan. Or you might be like me and wait six months until it starts to grow. But no one is going to judge you for having a quiet group! No one will even notice. So set it up, and be ready for that first superfan. They'll probably bring a few friends.
Ashlyn Chase is a best selling author who writes funny and sexy, light paranormal romances and erotic romances.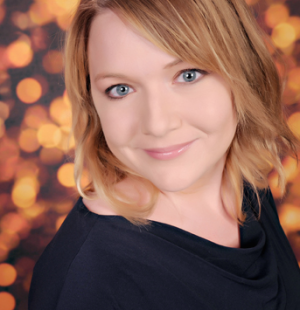 Michelle Pillow is a New York Times and USA Today bestselling author of futuristic shape shifter romances and dark paranormal romances
Zoe York is a New York Times and USA Today best selling author who writes sexy, small town, contemporary romances