If you're a published author then you know how important it is to multi-task. It's not all about writing books. It's also about promoting yourself and hustling on social media. Running contents and giveaways. Getting media attention. Setting up blog tours. Time spent away from writing can be frustrating to any author, but there are people out there who can help you. They are known as Author Assistants. Kate Tilton is an Author Assistant and she's joins me today to tell us about her work and what she does, and can do for authors.
Tell us about your background and how you got into your work as an author assistant?
I started my work as an assistant in December of 2010 after seeing one of my favorite authors tweet that she was looking for an assistant. I responded to that tweet asking if the assistant could be virtual and got the job. It was my very first job and I have been an author assistant for four years now.
What is your job description? What do you do for your authors on a daily/weekly basis?
I save authors time by taking tasks off their plate so they can spend more time writing and with their families. I also run the social media channels of two companies. For me personally a lot of what I do falls under one of two categories: administration and marketing. On the administration side: sending information about the authors/books to those who request it, updating websites, organizing spreadsheets, mailing out prizes, and pulling sales reports. On the marketing side: reaching out to reviewers, creating book jacket copy, running street teams, and creating newsletters.
What can an author assistant do for an author in terms of helping to build his/her career?
Author assistants are focused on getting authors more time to write. Time is priceless in publishing. Since we can't yet buy extra hours in the day, having an assistant is the next best thing. And depending on how long the assistant has been in business they may know a trick or two that can help you along the way.
For the authors who can't afford an author assistant – what are some key things that every author should do to promote his/her books?
Focus on connecting with readers instead of promotion. Often I think authors hear the term marketing and panic when really all authors need to do is focus on building connections with their readers. Do your research. Find where the readers of your genre like to hang out and what terminology they use. Add value to their conversations and build up your readership one reader at a time.
Who are some of the authors you've worked for? What have you learned from your experience working with them?
Currently I'm working with the very talented Rachel Thompson who is a bestselling author and owner of BadRedhead Media where she teaches authors marketing and social media. I've picked up great tips working with Rachel and contributing to her blog. I also have learned many new marketing ideas from AD Starrling who is constantly blowing my mind with her business savvy, her latest being pretty links. Check Book Marketing: How to Use Pretty Links for more on that idea. I'm fortunate to work with many talented authors every day and I'm always learning.
What is the most important thing that you do for your authors?
I've said this a lot in this interview but truly the most important thing I do is save authors time. Being an author takes a lot of time and many authors have day jobs, families, and other responsibilities. I help authors get back some of their time so they can do what it most important to them.
I also support my authors on the good and bad days. Sometimes you just need to know someone is rooting for you. I'm lucky enough to be that person for many authors.
How do you think the publishing industry has changed in the past few years since you've been working as an author assistant?
In the last few years we have seen more authors turn to indie publishing and the launch of many service provider platforms and resources. I'm a big supporter of options for authors, so seeing new publishers like Booktrope and WiseInk is exciting for me. Authors can publish with a traditional big house, a smaller traditional press, a hybrid platform, or self-publish–and this is just the start. Plus readers are reading in ways we never thought of before with companies like Booktrack that provide a completely new reading experience. It's an exciting time to be an author and I'm looking forward to seeing how publishing changes and adapts.
Where is the first place you go when you want to look for a new author or something new to read?
If for some reason my TBR pile is looking a little low, I check in with my friends on Twitter to see what I should be reading next. I love the community on Twitter and with my friends at #K8Chat there are always plenty of new reading suggestions. One #K8Chat even led to the creation of The Ultimate List of Book Boyfriends.
Who are some of the authors you enjoy reading in your spare time?
I'm a huge, huge fan of Victoria Schwab and Marie Lu! They write magic and I make it a goal to own every book they make. I also have a rather long list of writers I enjoy like Maggie Stiefvater, John Flanagan, D. J. MacHale, Peter H. Reynolds…the list goes on.
Are you interested in becoming a published author as well? Or are you strictly building your author assistant biz?
I am more interesting in the business of publishing than writing. I have a few ideas I might turn into books or guides at some point but I don't dream of being an author. I dream of devouring new worlds.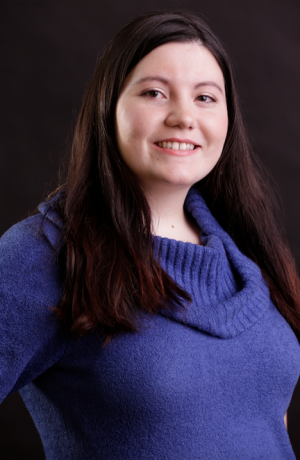 About Kate Tilton:
Kate Tilton has been in love with books for as long as she can remember. A relatively new voice in publishing, Kate has been serving authors behind the scenes since 2010. Founder of Kate Tilton's Author Services, LLC, Kate works as an author assistant and social media manager with the mission of connecting authors and readers. Kate is the creator and host of #K8chat (Thursdays at 9pm Eastern), a contributor to BadRedhead Media, and has appeared on popular media such as Publishers Weekly, The Book Designer, Kobo Writing Life and Rafflecopter. A cat-lover and fan of many geeky things, Kate can likely be found curled up with the latest Doctor Who episode, plotting world takeover, or connecting authors and readers in any way she can.
Connect with Kate online:
Website | Twitter || Facebook | Linked In
Follow Lachesis Publishing on twitter and like our Lachesis Publishing facebook page.