Megan Cooke is a 20-something special education elementary school teacher based in southern Maryland. 
"The crazy wonderful shenanigans of my students keep me busy in the best way, and I love getting to work with each and every one of them."  
A dog person Megan has a golden retriever named Cameron, who she says is "the best 65 pound lap dog a girl could ask for." Megan also loves photography and travel and does a lot of both in her spare time. 
But Megan does something else in her spare time. She reads prolifically and writes about the books she reads, posting her reviews on her blog, on Facebook on Goodreads. She also has a Pinterest page. She used to post her reviews on Amazon, but that changed a few months back when Amazon banned her from its site. More on that later. 
Megan's fan base is in the thousands. Fellow readers look to her to give an honest and informed opinion on a variety of books. Readers like Megan have something to say, not only that, they also have a lot of clout when it comes to impacting book sales.
Welcome Megan to the Lachesis Publishing Daily Blog.
LP: Tell us how you got started reviewing books and why?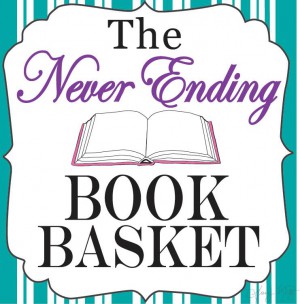 MC: I have always been an avid reader, and have always loved talking about books, and one day on my way home from work I got to thinking about the possibility of starting a book blog to combine both of those loves. I had blogged a bit in college for school related things, so I was somewhat familiar with how to get started, so after talking to my best friend about it, I created my blog, The Never Ending Book Basket. My goal for my blog and reviewing was really just to spread the book love as much as I could, and to have recommendations and reviews for other readers like myself looking for that next great read. I truly believe books can bring us all together if we let them, and almost 3 years later, I still have the same goals for my blog: to connect to other readers and to spread the book love like crazy.
LP: How do you juggle work/family and your passion for reading and reviewing books – how much time do you spend per week reading and reviewing books? How many books do you, on average, review per week?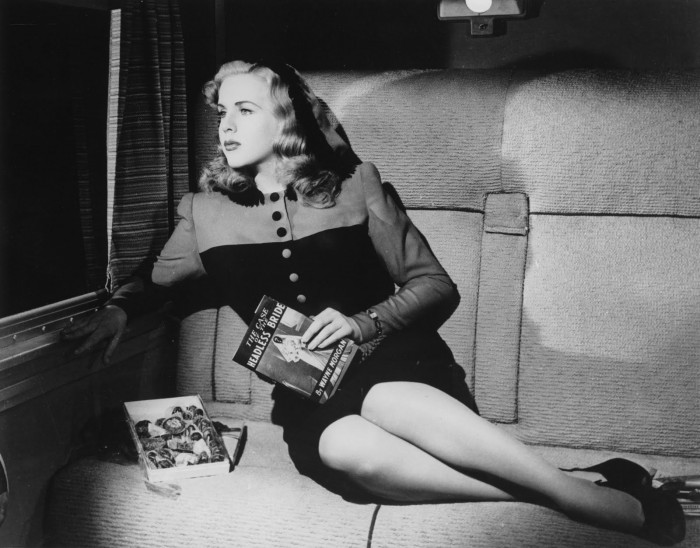 MC: I will admit when I first started my book blog, I really had no idea what I was doing and I was pretty terrible at balancing it all, but I've definitely gotten better about that over the past few years. Now I set aside time two nights a week to set up blog posts and social media posts for my blog's Facebook page, so that way I can spend the rest of my nights reading and reviewing, as well as spending time with my family and friends. I typically read every night for at least a couple of hours, and I definitely read more on the weekends, so I'd say I read and review about 3-5 books in a typical week. Some weeks I read more, and some I read way less, it just depends on what's going on. I also beta read for some authors, so if I'm doing that and beta notes, I definitely read a bit less during the week. For me reading has always been an escape, so it never really feels like work to run my blog or to read and review a book. I truly love every minute of it!
What genres do you review and why? How do you acquire the books? Do you buy them yourself or do authors send them to you or both?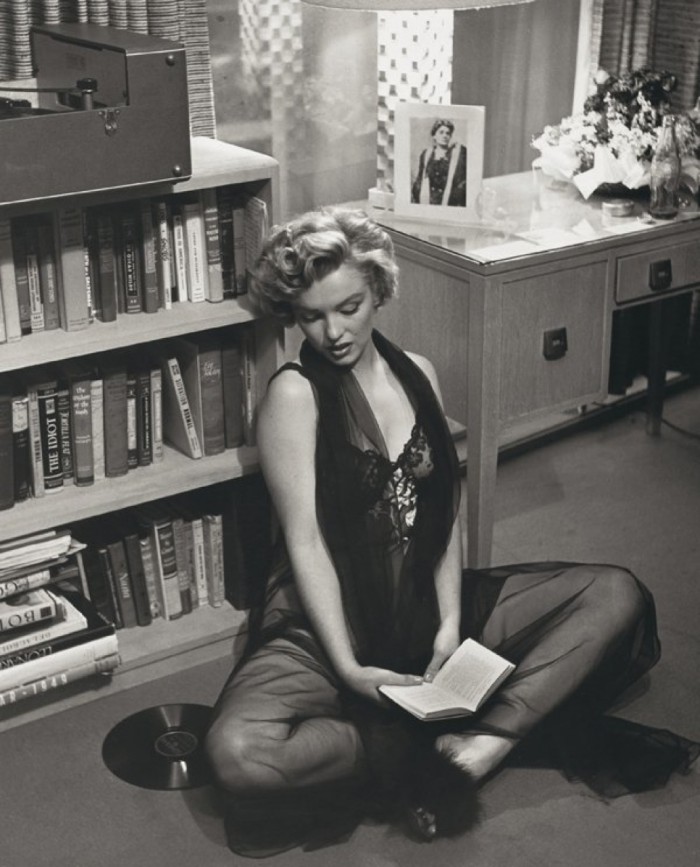 MC: I am a true lover of love stories, so most of the books I read and review currently fall into the romance category. I read many subgenres of romance, and I am a huge fan of new adult and contemporary romance, but I also read many other genres of books too. I love young adult, some mystery and suspense, and memoirs too, but really I'll read any kind of book that piques my interest. Many of the books I review I have purchased myself (my blog got its name from my real never ending book basket full of unread books), though I do sometimes read and review books that are sent to me by authors. I also sign up for blog tours for books, and have received ARC's in exchange for posting an honest review of that book.
Do you review only new releases or do you review older titles – and why?
MC: I review both new releases and older titles, because I equally love finding those new must reads and getting the chance to tell people about them, while also discovering and loving older titles that other readers recommend to me. Most of the books from my real never ending book basket are older titles. I read and review newer releases, typically when I sign up for a blog tour. When I decide to read a book, it's because I really want to read that particular book at that moment. I'm definitely a mood reader, and will shift my book choices depending on what mood I'm in and what kind of read I want. Sometimes I want a more emotional read that'll make me want to throw my tablet or book across the room, and other times I want something lighter that'll make me laugh and smile like crazy, so I choose my books, both newer and older, accordingly.
LP: Tell us about your blog and your various social media sites. Where can we access your reviews?
MC: I like to think of my blog as a recommended reading list of sorts. In addition to review posts, I post cover and excerpt reveals for upcoming books, as well as random book related posts. Every book I read is reviewed on my Goodreads page, which is linked to my blog page. I don't do a full review post on my blog for every book I read, but when I do write a review post, you can find that review on my blog, as well as on my blog's Twitter and Facebook pages.
LP: What kind of audience reach do you have? And what kind of feedback do you get from YOUR readers about your reviews?
MC: I have about 4000 followers on my blog's Facebook page, a couple hundred followers of my actual blog, and some followers through Goodreads While I do try my best to get my reviews out there to support the authors I read, and to spread the book love as much as I can, I really try to focus on building authentic connections with my followers. My goal for my audience reach is to have meaningful connections with the people who read my reviews and follow my blog's various pages, and so far I think I've been pretty successful with that. My reviews are typically positive and detailed, so much of the feedback I get about them from other readers is that they can tell I really loved the book based on what I wrote, so that makes them want to read it too. I've also had readers tell me they really got a great sense of the book I was reviewing based on what I wrote in my review. A lot of readers also tell me how they felt the same way I did about the books that I've read and reviewed, and it's always great to share the same feelings about books!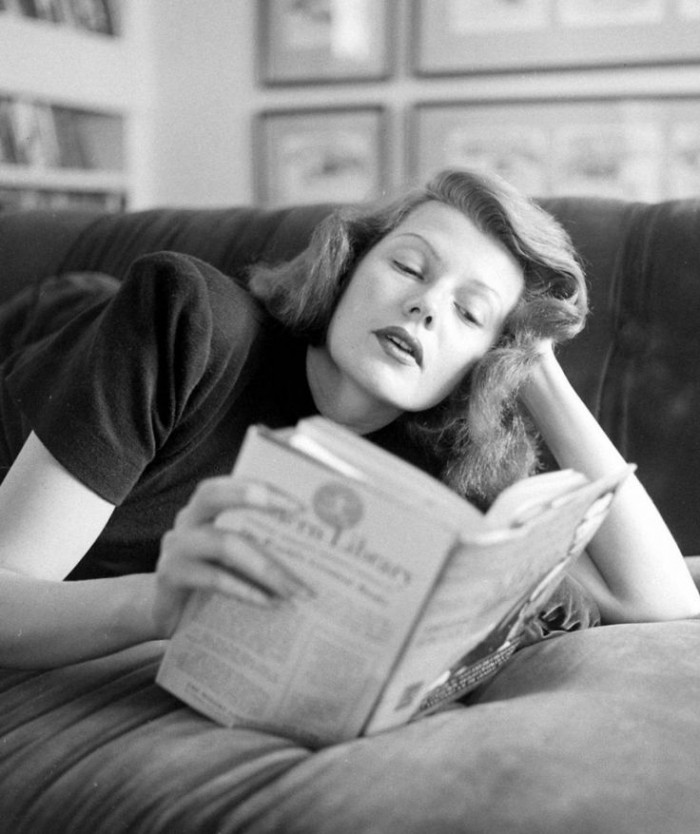 LP: Do you ever get contacted by authors regarding a review you wrote about one of their books? And if so – have you had any negative/positive connections with authors?
MC: I have been contacted by authors regarding my reviews of their books, and that has led to some amazing connections with authors that have pretty much made my blogging life, haha. There's been a few times when some of my all-time favorite authors have messaged me to thank me for my review of their book, and I've even had the chance to meet some of those authors who've messaged me, which has led to some unforgettable moments. I am a true fangirl at heart, so meeting and connecting with these different authors, even through a message or a comment about my reviews, truly means the world to me.
LP: You recently have gone through something quite negative with Amazon. Your blog post about it generated almost 2,000 comments (and counting). Tell us what happened and how you plan to move forward from this.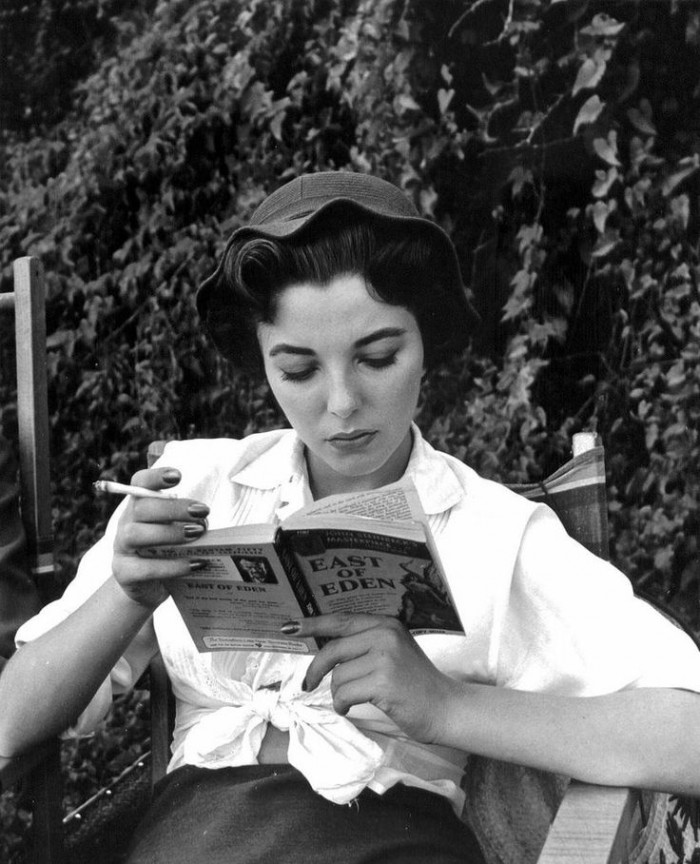 Oh Amazon . . . About two months ago I received an email from Amazon notifying me that I was banned from reviewing anything on their website, and that all of my previously written reviews had been removed because I had "manipulated product reviews". I'm still not even sure what that means exactly, and I've been given no further clarification from Amazon, despite my repeated efforts for answers. After I wrote about what happened, many people have said that I could've been banned for being a part of Amazon's Affiliate Program and for reviewing books that I linked to, others have said it could be because I know authors or because I have too many 4 and 5 star ratings, and many have told me that Amazon just does what it wants, so that's why I was banned. At this point I really have no idea why this happened. I have always been a huge supporter of Amazon in the past, using them as the only retailer I purchased e-books from, in addition to buying paperback books, and giving away e-books and gift cards to their website, so to say this whole thing was disheartening is putting it lightly. They removed hundreds of my reviews that I had worked hours on, and they were all gone in an instant and they won't even tell me why. I've since found out that this has happened to countless other book bloggers, as well as other everyday product reviewers. That's what led me to writing my post, Amazon, You Hit Like a Bitch. I was frustrated, but really I wanted to show that what Amazon did wasn't okay at all, at least not in my book. I also wanted to show that despite Amazon doing all this to me, I wasn't going to let that stop me from being the book blogger I wanted to be, and it wasn't going to stop me one bit from spreading the book love as much as I could. Going forward, I plan to use other book retailers to purchase both paperbacks and e-books, as well as to review my purchases. I also plan to keep sharing what happened to me in hopes that one day maybe Amazon will get its act together with this, or that one day we'll maybe get an answer as to why they keep doing this to consumers who consistently support them.
LP: I know it's hard to pick your top three favourite authors (definitely a toughie for me LOL) – but tell us about three authors that consistently wow you.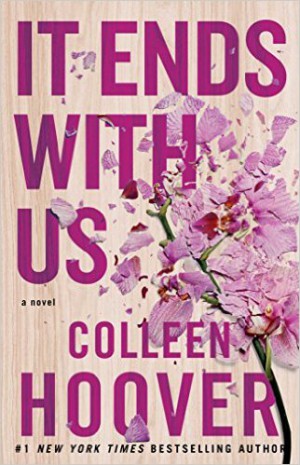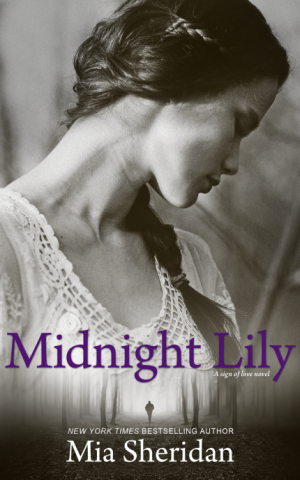 MC: This is a seriously tough question! (I feel like I'm picking between my favorite tiny humans right now, haha!) I hate to pick just 3 because I could pick tons and tons of authors, since I've read some amazing ones in my reading career, but three authors that consistently wow me are Colleen Hoover, Mia Sheridan, and Kim Holden. Each of these seriously talented authors have written some of my all-time favorite books, and I will never forget reading and experiencing their books that have made me cry like a baby in public, on more than one occasion. I'm definitely a lover of emotionally charged stories, and each of these authors have thoughtfully crafted stories that have touched and pulled at every single emotion I have in ways that are distinctive to their specific writing style. They consistently write books that make you think and feel and question with all that you have, and they continue to give me some of the most utterly phenomenal reading experiences.
LP: Way back when, I was a movie critic for a morning radio news program. Over the years I had a few "favourite" moments on air. Tell us about some of YOUR favourite reviews where you felt that you really connected with the book and you were able to convey that in how you wrote about it.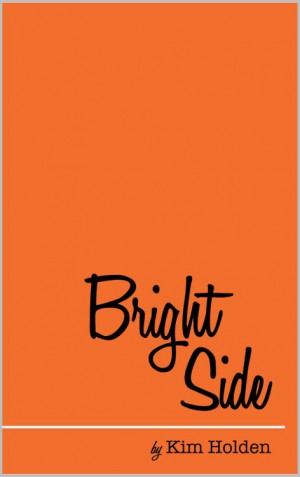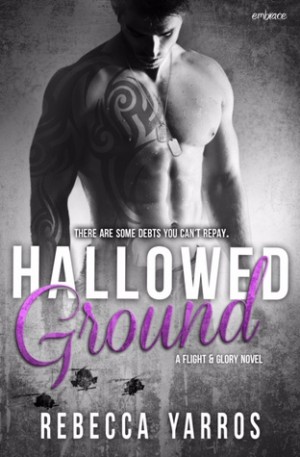 MC: I definitely have had a few reviews stick with me over the past few years. When I wrote my review for Bright Side by Kim Holden, I was an emotional wreck, but in a good way. I was so moved by that book, the meaning of its story, the literal goodness of its main character Kate, and Kim Holden's writing, and I think I literally poured all of that into that book review. To this day it's one of my favorite reviews, and I like to think it really captured what it's like to read that book. (And a fun fact about that review is, 3 days after I wrote it, I got a tattoo of a quote from that book.) Another more recent review was this past January when I read Hallowed Ground by Rebecca Yarros, which is hands down one of the most breathtakingly emotional books I've ever read. I was so swept up by the emotions of that book and all that those characters went through, that I started full on crying while writing my review. I was still that consumed and affected by everything with that book, even though I'd finished it days earlier. I worked hours on that review, trying to get it just right, so that I could accurately convey how phenomenal that book and Rebecca Yarros's writing are. I personally think it's one of my strongest reviews that truly showed how connected I was to the powerful and emotional journey of the characters in that story.
LP: In your opinion what is the purpose of a book review and what should a well-constructed book review contain?
MC: I think the purpose of a book review is to show one person's thoughts and feelings on a book that they read, as well as to show other readers what it might be like to read and experience that particular book. I think it's important to remember that a review is one person's opinion, so I think as readers it's important for us to know what we do and don't like in the books we read. That way when we read a book review, we can make connections to the review to see if that book is something we might like, or if we might feel the same way as that reviewer. I think a well-constructed book review should really be about what it was like to read that particular book. It should be specific enough to give an idea and a sense of what the book is like to read and what it's about, but not too specific to where any spoilers or major plot points are revealed. Reviews should also be honest, and whether they contain praise or criticism, or a combination of both, it should always be done in a constructive way with some elaboration. Maybe it's just the teacher in me needing support for an answer, but I personally want to know why a reader felt a certain way about a book, which is why I make it a point to include that kind of reasoning in my own reviews.
LP: Have you ever considered becoming an author? Why/why not?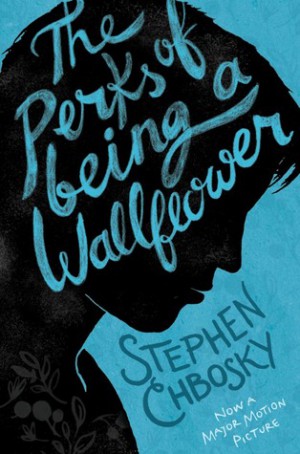 MC: I have considered becoming an author, and it's definitely something I aspire to be. One day I hope to get my act together by actually consistently writing and working on one of the many story ideas floating around in my head. I definitely have a few stories and characters that I've been working on for a bit now, and often times my long work commute comes in quite handy for plotting more on those ideas. My phone and various notebooks are filled with these characters and their stories that I've come to know and love, and hopefully one day I'll be able to get it all out on paper.
LP: Bonus: What's one of your favourite books from your childhood or teen years?
MC: The Perks of Being a Wallflower by Stephen Chbosky is hands down my favorite book from my teen years. While I could NEVER pick a favorite book, if I had to make a list of my all-time favorite books, this book would definitely be on that list. That book is amazing, and it means so much to me.
Thank you Megan Cooke for joining us today! 🙂
Connect with reviewer Megan Cooke via her blog: THE NEVER ENDING BOOK BASKET, on Facebook on Goodreads and on Twitter
Like our Lachesis Publishing page on facebook.