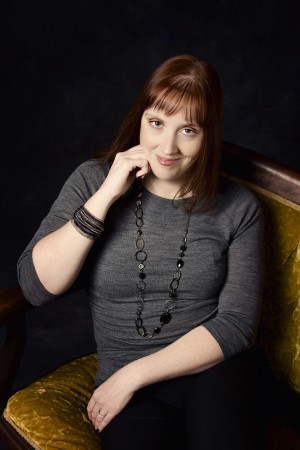 Jess Michaels is a USA Today Bestselling Author who began writing full-time in 1999 after her supportive husband encouraged her to follow her dream. She sold her first book in 2003 and since then has published 50 books (and counting). After many years of working with both big and small publishers, Jess is on her own . . . and loving it!
LP: You are both traditionally published and self-published – tell us when and why you began self-publishing?
JM: In 2011 I did a bit of self-publishing, but coming from traditional for so long, I just wasn't sure what I was doing. So I went back to trad after the year for another couple. In 2015, I went back to indie publishing fully and will never go back. As for why, my experiences with traditional publishing were often incredibly frustrating. In the end, no one else will care as much about me or my success than I do. And I got tired of beating my head against the wall trying to get someone else to care or put any of that supposed "big publisher muscle" behind me.
LP: What are the pros and cons of self-publishing versus traditional publishing. Are you happy to continue doing both or would you rather do one over the other?
JM: The advantages of indie publishing for me are being in control of the process, being able to change my plans on the fly, getting to publish more often and not having to answer to anyone else. The disadvantages are that it's a lot of work. LOL I probably work 80+ hours a week AND I have a full time assistant. But I'm putting that time in for ME. So it doesn't hurt quite as much. As for the other, let me re-stress: I will NEVER go back to trad. There is not enough money in the universe.
LP: You write erotic historical romance as Jess Michaels and you've also written paranormal fiction under the pen name Jesse Petersen. What drew you to both genres?
JM: I actually only write as Jess Michaels. I haven't written as Jesse Petersen for a few years now and haven't written as Jenna Petersen (my other pen name) for almost 5. I've always written very, very sexy historical romance so writing erotic historical made a lot of sense. I love the Regency period, I love my fans, I love my books. I have 13 ideas in my head for the next three years of books. So I guess that genre is just my passion.
LP: How do you "put bums in seats"? When it comes to getting your name out there and selling books?
JM: I've been published for over ten years, so I have a really good solid fanbase. But I'm always working to grow that through various social media promotions and also through just writing books. Books sell books. So it's just continuing to get that work done over and over and exposing more audiences to them.
LP: You've published several series including THE WICKED WOODLEYS AND THE PLEASURE WARS, Why do you write series books? Tell us about your various series, and what can an author—self-published (or otherwise) accomplish with a series?
JM: Romance novelists have always known the power of the series. I think I've ever only written two or three standalone books out of nearly 60 published. Now in my historical romances, I'm writing family series. So I don't write one couple, multiple books, but maybe four friends or three brothers or things like that. Doing that helps the readers be more invested. They fall in love with a family rather than just one book and it drives them to buy the next one. It's all about building desire.
LP: When you're chatting with fans and readers, which book(s) come up again and again as fan favourites and why?
JM: An Introduction to Pleasure comes up a lot, which was the first book in my Mistress Matchmaker series. People really love The Other Duke, too which was the first book in The Notorious Flynns series and my first in my return to indie, so that's very cool!
LP: You're a USA Today bestselling author. What are 3 KEY THINGS that newbies or authors who haven't broken through yet should do when they release a new title, whether they are indie or traditionally published?
JM: I actually hit the USAToday with my third indie title of 2015 which was amazing! It's been a goal for a long time and to do it on my own terms was joyful. As for key things: 1. Write. Write a lot. Write a lot of books. Edit. Never release a product that isn't fully ready. But mostly write. WRITE WRITE WRITE. 2. Pick a genre and stick to it for a while. I see a lot of new authors jumping and that's fine, except it makes it hard to catch an audience. So if you're trying to find an audience to keep coming back, to build a base, pick something and stick to it for a while. At least 4-5 books. 3. Don't expect overnight success. The idea of it is nice, sure, but long term success is more lucrative and satisfying. But it takes work to get there. So be ready to work.
LP: Tell us about an indie author YOU like and why?
JM: My friend Jenn LeBlanc is becoming one of my favorite indie authors. She writes historical romance with interesting characters who are way out of the traditional box. It's awesome to see someone build a career in a wheelhouse that traditional publishers would turn their nose up at.
LP: What's the best piece of advice you ever got when you were starting out?
JM: To write. 🙂 Honestly, it's the best thing you can do to learn to write and to find success in a longer term scale. Having a huge backlist helps feed my front and vice versa. It helps contribute to financial success.
LP: What do you have coming up next?
JM: The last book in my Wicked Woodleys series, SEDUCED will be out May 17. You can pre-order exclusively from iBooks right now, with the rest of the pre-orders going up in early May.
LP: Bonus: cats or dogs and why?
JM: Cats! We have a beautiful cat that is my lovely, sweet angel. I adore her and I hate that she's getting older (her partner passed away in November)
Thanks Jess for joining us today!
You can find out more about Jess Michaels' books on her website, and you can like her page on facebook, and pinterest. You can also follow Jess on twitter and her author page on amazon.
Follow Lachesis Publishing on twitter and like our Lachesis Publishing facebook page.