Every author is different. And every author has a different way of working and conducting themselves. I've worked with many wonderful authors and talked to many successful authors over the years and there are a few things that I have learned – about what makes an author successful and a stand out.
One question comes to mind that I think every author needs to answer honestly and truthfully in order to shape his/her career: WHAT IS IMPORTANT TO YOU AS AN AUTHOR?
HERE'S MY TOP 10 LIST OF POINTS THAT YOU MAY WANT TO PONDER TO HELP YOU FIGURE OUT WHAT IS IMPORTANT TO YOU AS AN AUTHOR.
1. Do you want to hit a bestseller list like the New York Times or the USA Today? If you want to be a bestseller then you may want to talk to authors who've hit that list or check out their websites, or facebook pages, and figure out how they got there. IT'S NOT JUST ABOUT WRITING A GOOD BOOK. There are tons of beautiful writers who fade into obscurity or who don't care about fame and fortune. Everyone's path is different – but from what I have seen of successful authors who have hit the list numerous times – they are consistent with their work and their ability to connect to their readers AND to build their reader base.
2. Don't think sooooo outside the box that you forget the box itself. The box is there for a reason – it is a foundation for you to work from. By that I mean – you may have aspirations of turning your book into a feature film but don't lose sight of the book itself – it already exists as an ENTERTAINMENT PRODUCT for an audience to enjoy. So make sure you don't ignore that already existing product. Make sure you promote it and sell it and advertise it and reach out to readers and reviewers. Stephen King had a reader fan base long before he was the go-to guy for horror movie plot lines. Besides, hands down, people ALMOST ALWAYS prefer the BOOK to the MOVIE.
3. Be consistent. If you are a professional author and you want to be taken seriously then don't consider it a hobby or a part-time job. Consider it as your profession. Even if you have a 40-hour-a-week "day job", your profession is still AUTHOR. Own it. It's who you are. So don't just "dabble" when it comes to planning your career – and building your "brand". You are an author. What do authors need to do to get their books in the hands of readers? You need to figure that out and do it. Every. Single. Day.
4. Don't rely on your publisher to be everything and all things to you. PUBLISHERS SELL BOOKS, NOT AUTHORS. Building your career is YOUR job. Not the job of your publisher. So if you want to be a successful author in every respect, then you have to start focussing on all the aspects that are necessary for that to happen.
5. Hit the ground running. When you have a new release coming out you have to HUSTLE AND BUSTLE. You need to have a plan – a marketing and promotion plan. At Lachesis Publishing we will only accept submissions if they come with a MARKETING PLAN. You can't just sit back and hope your book will sell. You have to plan and execute a strategy that will propel you forward in the first days, weeks, months of that new release.
6. Don't forget your titles after the honeymoon phase is over. That's when the "marriage" gets tough and needs support and commitment. These are YOUR books. Figure out how you can keep older titles in play and fresh in the minds of readers. Because. And this is important. You can NEVER HAVE ENOUGH READERS.
7. You can be a fast writer but are you a fast promoter? You can write 10 books a year but if you don't consistently promote them and YOUR BRAND, then you may as well just keep those books on your own shelf at home. No one will pay attention.
8. Build a support team. Whether it's fellow authors, or fans/readers, or family members – build YOUR TEAM so that you can call on them to help get the word out about your books – books need REVIEWS. The more reviews you have, the more buzz your book creates, the easier it is for your publisher to snag very important ads that can only be purchased with books that already have TRAFFIC. Ads like BOOK BUB, that can help boost sales.
9. Know your genre. Know where your audiences are online and in person. Reach out to them. If you write erotic romance don't go looking for readers who love sweet inspirational. Find the readers who like YOUR kind of book.
10. Do you want to make a living at this? If you want to make a good living and be able to pay your bills, and travel, and save money, and do all the things you need to do to live a decent life AS AN AUTHOR then you need to figure out if BEING AN AUTHOR is for you. You need to figure out how to get to your goal. You need to plan it and execute it – not just once in a while – but consistently and long term.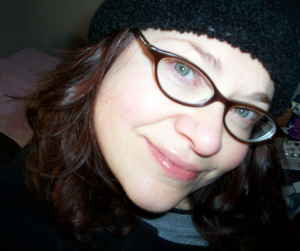 I wish you all peace and prosperity in the New Year. Here's to good ideas, good writing, and good books. 🙂
Cheers!
Joanna
Joanna D'Angelo is Editor in Chief at Lachesis Publishing. She loves chai tea, social media, and good writing. 
Connect with Joanna on twitter: @JoannaDangelo, on facebook and on pinterest.
Her facebook page is: Love Romance Novels (on facebook)
Her other blogs are: thepopculturedivas and therevolvingbook
Like our Lachesis Publishing page on facebook.
Follow Lachesis Publishing on twitter.