This is the seventh Q and A in our series at the Lachesis Publishing Daily Blog – featuring interviews with bestselling authors. Today we feature the warm and super talented New York Times and USA Today best-selling author SHARON HAMILTON. Sharon writes a very popular romance series about Navy Seals. She also writes paranormal romance about vampires and immortal guardians. 
What was your first book that hit a bestseller list? What was the list, where did the book rank when it first hit, and how high did your book get?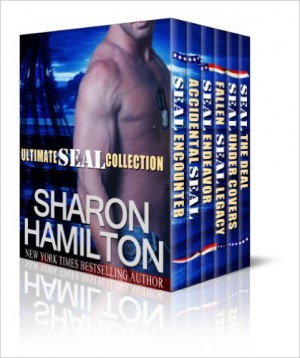 SH: My first USA Today list was with Ultimate SEAL Collection, which is books 1-4 in my SEAL Brotherhood Series, along with two bonus novellas. I have been in about 10 boxed sets and other anthologies over the past 12 months, and I believe 8 of them have made USA Today or NYT lists.
What were you doing when you found out you hit the bestseller list? And how did you celebrate or mark the occasion?
SH: One time I was at the beauty parlor. Another time I was having a massage and people were trying to text me. LOL. Shopping.
What does being a "successful author" mean to you?
SH: Being successful is being consistent in producing high quality books fans love. I'm not interested in being a flash in the pan. Not interested in hanging out and being the best at social media, or being everyone's best friend, although that comes with a loyal following and good fan base. I'm more interested in writing books that expand my readership, loving the new readers as well as loving the old ones. A successful author's touch and work expands, not contracts. I've given up the idea that one book, one series will launch my career. It's a marathon, NOT A SPRINT.
Some authors are great at it, while others can't find the right formula, but in order to be a success in today's market, you have to do promotion. So, what are the top three things that you do consistently when it comes to promotion?
SH: I have a great Street Team and I update and cull them frequently. I don't make them do things, but encourage participation through "gifts" and other incentives. We try to have a good time. I try to post on my FB page (both author and profile pages) every day, and answer back as many as I can. At this point I can, but later, I probably will not be able to, so I'm just doing it while I can to show readers I care about them. 
I use my world-class narrator, J.D. Hart, to do promotional teasers, book trailers and he comes to some event signings (because he's a great guy and a handsome actor as well). He is my best friend, and my partner in the audio books portion, which is very successful for me, so I like to include him, and am glad he likes and is able to do it.
What is one thing you absolutely LOVE about being an author and one thing that makes you BONKERS?
SH: I love the stories, especially from military families, how my books have touched them in some way. I wish I could remember them all so when I meet these people at signings, I can relate to what they've written me, and I just can't (so if you're one of those remind me, okay?) These heart-felt communications are I think the reason I write. I love living in the Cinderella fantasy. Here's my recent blog post on Living In Cinderella. How love stories and writing love stories is just part of my DNA.
What makes me bonkers is people who win prizes at events, free prizes, and then get greedy or annoyed when things take a little bit to get to them, or (very occasionally because we try very hard) get snippy with me. Hey!! It's free stuff!! I'll gladly send things if we messed up, but don't beat us up, please! We're working hard, AND IT'S FREE!!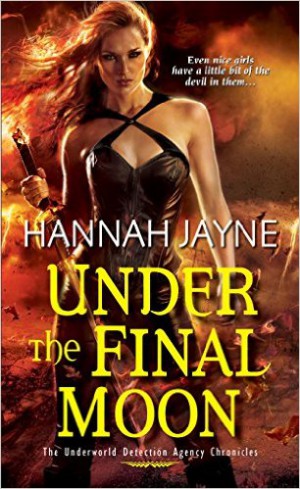 Who are some of your favourite authors and why?
SH: I have lots of favorite authors as friends. I don't think I'm qualified to say they are my favorite authors, because we all write differently, and my style might not be theirs. But as far as people: Kaylea Cross, Cristen Harber, J.M. Madden, Robyn Peterman, Donna McDonald, Cat Johnson, Nailini Singh, Suzanne Brockman, Ruth Cardello, Marina Adair, Hannah Jayne (aka Hannah Schwartz), just to name a few. These people all have done
things for my career, and I consider most of them great friends. They don't all write in the same genres.
What are you currently working on?
SH: Band of Bachelors, the new series in my SEAL Brotherhood Series, which launches in a big party 8/4/15 Cat Johnson's Hot SEALs in Kindle Worlds. The novella: Band of Bachelors: Lucas, will be in this world, followed by the full length book coming out in October under my own branding.
I am also working on another series that will preview in an anthology coming out in September: True Blue SEALs, the novella True Navy Blue will be my contribution to this anthology, Protect and Serve: Soldiers, SEALs and Cops.
I have more books coming in the Bad Boys of SEAL Team 3, as well as some paranormals I'm working on.
In your daily work routine what do you do first and why?
write/plot/creative: First hour at least. Usually 3-4
social media/promotion: After first post of the day, not until noon.
email/admin: quick check in to make sure no emergencies, then after noon.
What would I find on your desk at this very moment? (See picture on right)

Finish this sentence: I'm a writer because . . .
SH: I think my recent post on Living In Cinderella sums it up. I've done everything else I was supposed to do, raised 4 kids who are now having kids of their own, contributed to our household by running two successful businesses, one I founded and have turned over to my husband and daughter, am a good wife and life partner. So now it's time for me. I started late in life, but I wanted something just creative and something uniquely mine, something for me and my own mind, not for someone else.
Funny thing is, now, instead of a family to please and take care of, I have thousands of fans. I take my commitments seriously, and promise not to let them down!
Connect with Sharon Hamilton via her website, facebook author page, pinterest, goodreads, and twitter.
Joanna D'Angelo is Editor in Chief at Lachesis Publishing. She loves chai tea, and chatting with wonderful authors.
Like our Lachesis Publishing page on facebook.
Follow Lachesis Publishing on twitter.