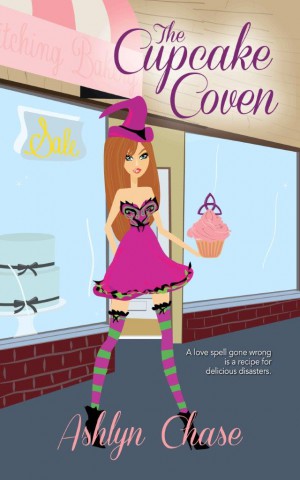 Round 1 with Ashlyn Chase. Ashlyn is the author of  our new Lachesis Publishing release – The Cupcake Coven, a sassy, funny and yummy paranormal romance. It's the first book in Ashlyn's new Love Spells Gone Wrong Series for Lachesis Publishing.
When did you first realize you wanted to become a writer and why?
AC: I should have realized it much sooner than I did. In high school I loved my creative writing class and actually received an A+ from a very tough teacher. But I had my path set and totally missed the hint. After I had been a nurse for a few years, I realized how important being able to express myself creatively really was. I took a course in screenwriting and found that I had stories to tell. Hollywood was hard to break into from New Hampshire. New York was much closer, so I tried converting some of my screenplays to novels. One of those was published. Reviewers complimented me on my sense of humor. When I began writing romantic comedy (on purpose) I found my passion.
Describe your favourite place to write.
AC: I converted my daughter's old bedroom to my office. When fellow writers go through 'empty nest syndrome,' I remind them that kids are supposed to leave home—and if you're lucky, they leave you an office!
What would I find on your desk at this very moment? 
AC: O.M.G! A gazillion things. Of course there are writing reference books, loads of scrap paper, inspirational quotes, a file box for business contacts, glasses and cleaning solution, and perhaps most important, my calendar! But you'd also find nail polish—because I do my manicures there. I like to multitask…brainstorming or checking my email while letting the polish dry.
What is your tea/coffee beverage of choice when you're writing?
2 cups of coffee in the morning. 1 iced coffee in the afternoon. Water in between.
What do you love to read?
My favorite genre to read is the same as what I love to write. Lighthearted or downright funny paranormal romance.
What is some good advice you can give to an unpublished writer?
Don't. Give. Up. Write a book. Get an honest critique. Polish it to a glorious shine and submit it to an appropriate publisher. Rinse and repeat until you receive 'the call' or an email with an offer to publish. Remain teachable. You can learn a lot from a good editor.
What do you do after you finish a book? Do you celebrate or take a nap?
I fist pump the air, share it on facebook, watch an episode of HGTV, and then begin a new book.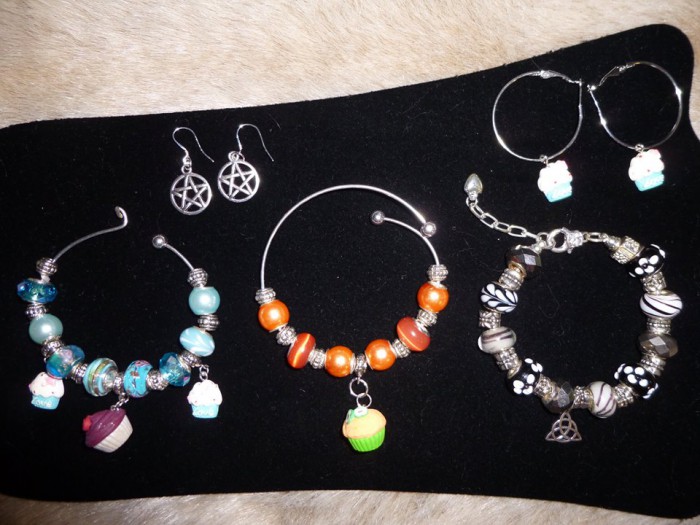 You write light paranormal romance – what attracted you to this genre?
I love the freedom to make up my own rules. And because nothing is impossible, I can get crazy creative!
Your first book with Lachesis Publishing is called The Cupcake Coven. Tell us about it?
The blurb is a good representation of the story, so rather than repeat it I thought I'd include a short excerpt to show how the book got its name.
Hanna strolled around the altar ready to thank the Goddess and open the circle. As she turned the corner, her ample hip bumped the altar and a few lit tapers toppled. Three of them landed on the plate of rum cakes and to Rebecca's horror they ignited.
A dramatic blaze shot up over a foot high. Before anyone could react, Dru shouted, "Stand back."
He bounded through the circle with the fire extinguisher. Rebecca remembered seeing it on a wall in the kitchen, but never thought much about it.
Hannah yelled, "Stop," but it was too late. Dru had already pulled the pin and was spraying the altar with foamy chemicals. The witches in range gasped and jumped backward to avoid his sweep.
When the extinguisher was empty, Dru placed it on the floor. He set his hands on his hips and faced Rebecca.
"Bake cupcakes from now on, darlin'. Cupcakes."
What are you working on next?
Good question. I have 3 books I'd like to write simultaneously, but I try not to do that. My agent has one proposal in her hot little hands now. If she can sell that to a publisher, that goes first. If not, I will finish that project anyway and then write a proposal for another idea. A third possibility is to write a 4th book in this series.
Bonus question: 4th of July is just around the corner – how would the Wiccan coven in your book celebrate?
No differently than the rest of the country. Cookouts and fireworks would be their only 'rituals' unless it happened to fall on a full moon. Then they'd get together to honor the Goddess and utilize the power of the group and full moon for their spells as they always do. Perhaps the theme of the night would be personal freedom.
YOU CAN PURCHASE THE CUPCAKE COVEN RIGHT HERE! CLICK HERE TO BUY IT!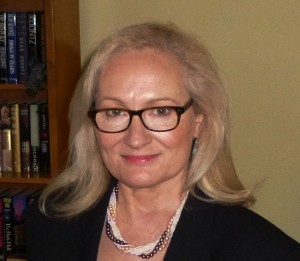 OR GET IT ON amazon, kobo, ARe.
Ashlyn Chase is a best selling author who writes funny and sexy, light paranormal romances and erotic romances. Connect with Ashlyn on her website and on facebook and twitter.
Like our Lachesis Publishing page on facebook.
Follow Lachesis Publishing us on twitter.