We're launching a new series here at the Lachesis Publishing Daily Blog – featuring interviews with bestselling authors. It takes a lot to hit a bestseller list. It ain't just dumb luck. It takes determination, hustle, and damn good writing. We have some great authors lined up so sit back, enjoy, and have fun reading and learning from these talented writers!
Our first Bestsellers Q and A is with V.K. Sykes – which is actually the husband and wife writing team of Randy Sykes and Vanessa Kelly. How fun is that? They write contemporary romance and romantic suspense. Randy is great at plotting and characterization and Vanessa handles the emotion. Together they've written nine books and one novella. Vanessa also writes sexy historical (Regency romance) under her own name Vanessa Kelly. She's penned eleven historical novels and four novellas.
This is definitely a dynamic duo.
Welcome V.K. Sykes!
What was your first book that hit a bestseller list? What was the list, where did the book rank when it first hit, and how high did your book get?
Hi, Jo—thanks for hosting us! Vanessa reporting in for V.K. Sykes. I actually don't remember the exact numbers – LOL! The first major list we hit was USA Today, and we did that with our sports anthology, The Philadelphia Patriots. It was between 120–130 (I think 127). And we also hit the top 50 on both Kindle and Nook.
What were you doing when you found out you hit the bestseller list? And how did you celebrate or mark the occasion?
I was just browsing the USA Today list because friends of mine who were in a joint anthology had just posted on social media that they made the list. I went to look, and there we were! It was quite a surprise. As to what we did to celebrate . . . I think we just got a bottle of champagne and had a few glasses of bubbly. We tend to be pretty low key when it comes to celebrating.
What does being a "successful author" mean to both of you?
Not to be crass, but it partly means not spending more than you make. It's always a temptation to put too much money (and time) into promo in the hopes that you'll somehow find the winning formula for the next book. To me, being a successful author also means having the time to write the books you want, finding readers who "get" you, and having a good work/life balance. It means finding people you like to work with, and who help you to be a better writer. Would we like to sell more books and hit more bestseller lists? We sure would. But we also want to have a life that we can enjoy, without being absolute slaves to deadlines.
Some authors are great at it, while others can't find the right formula, but in order to be a success in today's market, you have to do promotion. So, what are the top three things that you both do consistently when it comes to promotion?
My newsletter is the most important thing, and I've worked hard to build that up. I also engage with my readers on facebook and Twitter; mostly that's social interaction, but I do use it to promote our books. I'm also a big believer in running giveaways on Goodreads. Very little effort with a pretty big bang for the buck. But the most important thing any author can do is to write more good books.
What is one thing you absolutely LOVE about being authors and one thing that makes you BONKERS?
I love that we've made so many new friends, both readers and other authors. And it's fabulous when a reader writes to tell you how much she loves one of your books. What makes me crazy is how much promotion there is in the industry. There is just an insane amount of promoting going on, especially on social media. And if you're not careful, you can start comparing yourself to other writers and feeling like you're not good enough, or smart enough, or successful enough. It's very debilitating and absolutely not the way to nurture creativity.
Who are some of your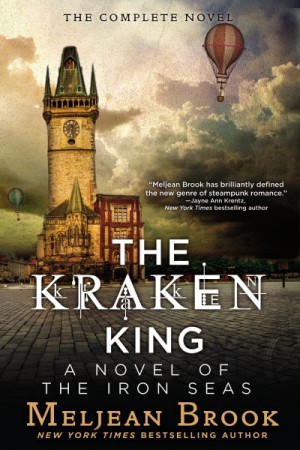 favourite authors
and
why?
Right now I'm on a Karen Rose binge—she writes the most amazingly smart, suspenseful, and emotional romantic suspense. So satisfying! I also love Elizabeth Peters and the books in her Amelia Peabody Series, which are insanely fun.
Those books also feature my favorite romance hero, Amelia's grown son, Ramses Emerson. Other favorite authors are Deanna Raybourn (Lady Julia Grey is probably my fave romance heroines), Loretta Chase, Lisa Kleypas, and Meljean Brooke. All of them are talented storytellers and amazing wordsmiths. Randy is a big fan of the Jack Reacher novels by Lee Child. He also likes Sandra Brown and would probably list Pat Conroy as his all-time favorite author.
What are you currently working on? We just submitted SEE YOU AT SUNSET, the 3rd book in our Seashell Bay Series of small town romances, so we have to get started on a new proposal for VK Sykes. I'm also starting work on a new historical romance series for Kensington, which is a spin-off of my current bestselling series, The Renegade Royals.
In your daily work routine what do you do first and why?
write/plot/creative: I do this in the afternoon, which tends to be the quietest time of the day for me. It also takes several hours for my brain to kick into creative gear. I am NOT a morning person. Randy, however, does do a lot of his best writing in the morning, so our schedules tend to be reversed
 social media/promotion: morning.
 email/admin: morning
What would I find on your desk(s) at this very moment?
Not much. Lots of scraps of papers and my computer. And my headphones, which are essential for eliminating outside noises. I can't write when it's noisy!
Finish this sentence: I'm a writer because . . . I (we) enjoy it!
V.K. Sykes is really two people – Vanessa Kelly and Randy Sykes, a husband and wife team who write USA Today Bestselling contemporary romance. The second book in their Philadelphia Patriots Series of sports romances won the Kindle Book Review Best Indie Books of 2012 Contest, in the romance category. MEET ME AT THE BEACH, the first book in their new series of small town romances set in Maine, released in February, 2015. Vanessa also writes award-winning, Regency-set historical romance for Kensington Zebra and was named by Booklist as one of the "new stars of historical romance." Her current series,The Renegade Royals, is a national bestseller. You can find them on the web at vksykes.com or vanessakellyauthor.com. Follow them on facebook, Twitter, and Goodreads.
Joanna D'Angelo is Editor in Chief at Lachesis Publishing. She loves chai tea, writing in coffee shops, social media and romance novels.
Like our Lachesis Publishing page on facebook.
Follow Lachesis Publishing on twitter.