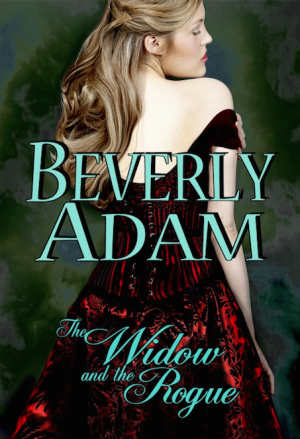 Round 3 Q and A with Beverly Adam Beverly writes Regency historical romances for Lachesis Publishing. And her books are delightful reads. Her Gentlemen of Honor series follows three wonderful heroes (and heroines) in Ireland. 
You can purchase Beverly's books at Lachesis Publishing, amazon, Barnes and Noble, kobo and iBooks.
Why are you a writer?
I'm a compulsive storyteller. I truly can't help myself. My son says I illustrate all my conversations with stories while trying to make a point. I've been writing most of my life and my work has been published in different publications from city newspapers to paperback novels.
What do you love to read in your spare time?
I'm a light-reading, English bibliophile groupie. Romances and cozy murder mysteries, the kind M.C. Beaton and Katie Fforde write. They have to be good, enjoyable fun. Otherwise, I'll settle for biographies written by famous cooks: Jacques Pepin, Marcus Samuelsson, Julia Child, with the occasional armchair travel stories.
What are three things that you do that are important to your career as a writer (aside from actually writing the book)?
Research, if I am writing about living aboard an 18th century frigate, I better know everything there is to know about that ship from middle mast down to a hull, or someone will call me out on it. It's not a sacred text. I take criticism squarely on the chin and improve my writing when my editors and publisher ask me to do rewrites. And lastly, I tell readers about my work. I cannot afford to be shy about the fact that my books are terrific reads and that I'm an interesting writer. That said – the Honorable Gentlemen Series are amusing, fast paced, Regency romances, with very interesting plots, which take place in Ireland and England – you should read them!
What are three of your top goals in your writing career?
It would be delightful to see one of them made into a movie, like you see on BBC's Masterpiece Theatre. That would be fun! I'd like to write some more historical romances and biographies, possibly of someone who has travelled around the world or created something unusual. But I think the highest honor my books can receive are to be placed on public library bookshelves. I'd like everyone to enjoy them.
What is your favorite first line ever from a novel?
The first one that comes to my head. "It was the best of times, it was the worst of times, it was the age of wisdom, it was the age of foolishness, it was the epoch of belief, it was the epoch of incredulity, it was the season of Light, it was the season of Darkness, it was the spring of hope, it was the winter of despair…" Tale of Two Cities, by Charles Dickens. As you can tell, I'm in a Victorian mood and considering writing a romance series set in that time period.
What is your go-to power energy snack when writing?
Honey-dipped-peanut-butter-and-chocolate chewy granola bars. Yum!
What was a book that made you go "aha!" and why? (fiction or nonfiction).
That's a loaded question for someone with years of reading and writing behind her. I'll pick one by the late Syd Field, Screenplay, which taught me how to structure a story with a last minute, unexpected twist.
How do you cope with bad or nasty reviews?
I don't look anymore at book review boards, unless it's a professional publication or a respected website magazine. It's better to respect my publisher and editors' opinions, they'll give it to me straight and improve my writing. To which I say, "Thank-you, so much!"
What do you listen to when you write?
When I was writing the Honorable Gentleman series, Irish music with penny whistles and pipes. I'm currently listening to the amazing songwriter and singer, Russ Columbo, as I'm finishing a biography about his romance with Carole Lombard. Otherwise, silence is golden.
Cats or dogs?
I've had both, but for the moment I have neither, as I'm renting. When I was a child, I had an entire menagerie of pets: dogs, rabbits, cats, guinea pigs, fish, cockatiels (my father raises them), and even turtles. I like animals, but for now, I simply enjoy the pets of friends.
Connect with Beverly Adam online on her blog, on facebook and on goodreads.
Follow Lachesis Publishing on twitter and like our Lachesis Publishing facebook page.