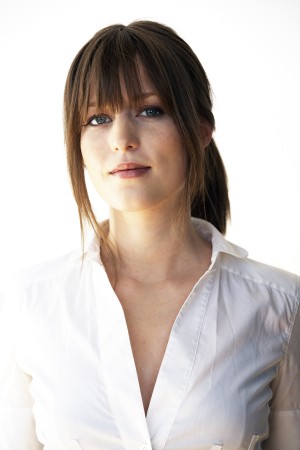 Maya Rodale began reading romance novels in college at her mother's insistence. She is now the bestselling and award winning author of numerous smart and sassy romance novels.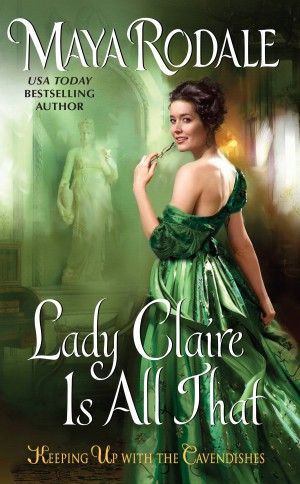 A champion of the genre and its readers, she is also the author of the non-fiction book Dangerous Books For Girls: The Bad Reputation Of Romance Novels, Explained and has written for The Huffington Post, NPR, Bustle.com and more. Maya lives in New York City with her darling dog – a shiba Inu and a
rogue of her own.
Visit her online at www.mayarodale.com, like her facebook page,  or follow her on twitter: @mayarodale.
Welcome Maya!
LP: You write romance – Regency historical and contemporary – what attracted you to both?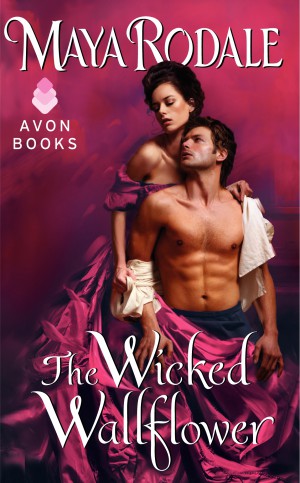 MR: I started writing historical romance because that's what I was reading—because that's what my mother read and passed along to me. But I'm so fascinated with the parallels between the Regency world and today and I wanted to explore that in my writing, so that's why I did a series like the Bad Boys & Wallflowers. It's about a modern day heroine "writing" historical romances based on her "real life" romance with the bad boy billionaire. This page on my website outlines how the books are connected.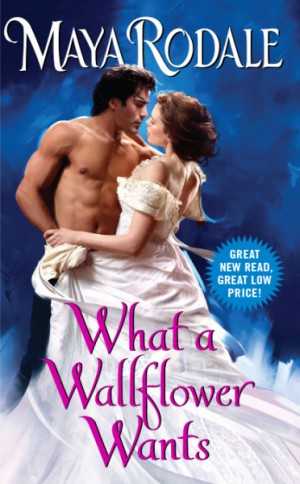 LP: You're a USA Today bestselling author. What book(s) did you hit with and how high? And how did you celebrate?
MR: I hit the list with What a Wallflower Wants and I celebrated in the usual way: jumping up and down and crying in the kitchen with the husband. I actually wrote a little blog post about it, from my initial reaction, to the champagne, and what my mom said when I called with the news.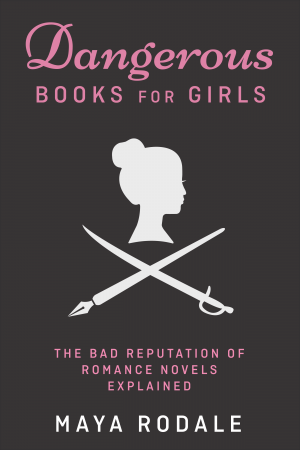 LP: You've also written a non-fiction book called DANGEROUS BOOKS FOR GIRLS: THE BAD REPUTATION OF ROMANCE NOVELS EXPLAINED. Do you think romance novels still get a bum rap and why?
MR: I think romance novels have gotten a bum rap because they're unapologetically by women/for women and they're mass (read: cheaply) produced and our culture tends to be dismissive of both those things. But that's also what makes them so powerful and popular! I see this changing, though, as there is more attention and respect paid to women's work (whatever it may be).
LP: Aside from writing your books, what are THREE key things that you do consistently that help you "put noses in your books" and build a reader fan base.
MR: Well, writing the books is the main thing. The best way to sell a book is by making a reader happy with another book you've written. For advice other than that, I'd suggest:
–Cultivating relationships with other authors. Champion the books you love and give shout outs to authors you want other readers to discover. Maybe they'll do the same for your work, or it might just add to a culture of sharing the love, which helps everyone. 🙂
–Be an engaging person on social media. Connect with and converse with people there and talk about stuff other than trying to sell your books.
— Unless you have a new release and then . . .
–Tell everyone when you have a book out! HUSTLE! Tell your friends and family. Call your local bookstore. Shout it from the rooftops. Whatever it takes to get the word out!
LP: Who do you fan girl over and why?
MR: In Romancelandia, I'd get super bashful and excited to talk to Lisa Kleypas. Her writing is some of the best in the genre, and any fiction I've read. Plus, I love how she's written historical and contemporary romances.
LP: Tell us about THREE AWESOME books you've read by newbie authors or authors who haven't yet "broken through" (can be any genre).
After looking at my recently read list, I don't think there are many newbies on it! Gasp! But here is what is downloaded on my kindle and awaiting me this weekend: Tycoon by Joanna Schupe, Unmasked Heart by Vanessa Riley and Stirring Attraction by Sara Jane Stone.
LP: What is one of the coolest/sweetest things a reader said to you or did for you?
MR: I've gotten some sweet cards from readers and even a really lovely wedding present. 🙂 But the best thing is just hearing from readers on social media that they enjoyed my books.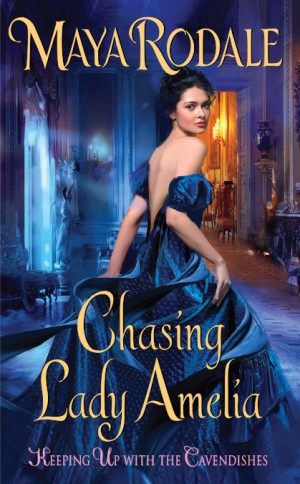 LP: Tell us about your latest release and what you have coming down the road.
My latest is Chasing Lady Amelia—it's book #2 in my Keeping Up With The Cavendishes series about an American family that inherits a dukedom in Regency London. Each book in the series is inspired by a Rom Com and this one is my tribute to the movie Roman Holiday. Think runaway heiress + dashing rogue . . . you know where this goes! Next up is Lady Claire is All That, inspired by She's All That.
LP: Bonus: What are three fun "romance heroine" lines that a gal could use on a cute guy at a party or coffee shop?
MR: Oh, that is a tricky one! Any romance heroine line is one that is from the heart and probably sounds like "the wrong thing" to say. Or it's a declaration that she will never marry the hero (haha, famous last words).
LP: Thanks so much!!!
MR: Thank you! This was fun!
Connect with the wonderful Maya Rodale via her website, or on facebook or twitter.
Follow Lachesis Publishing on twitter and like our Lachesis Publishing facebook page.