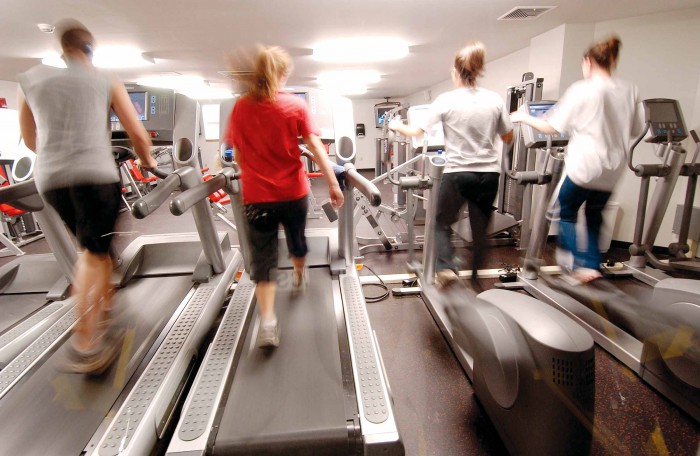 Like most creative people, I happen to have a 'day" job. One of those regular things your have to pay the bills, the grind! Of course I would love to make money with my art, but until then, I have to slave away, and I do mean, slave away
The secret to having a regular job while you are waiting for the New York Times to come calling is to find one you love, and I have done just that. I am lucky to have found work, at the ripe old age of forty-eight, as a person trainer at my local gym. I specialize in weight management and weight loss. I help people do what I love: exercising.
I fell into this job quite by accident. Eight years ago, I gave birth to my son, Cameron. To put it bluntly, I "porked out". I put on lots of weight and just shrugged it off to middle age. When my birthday rolled around my husband, dropping a not-s-subtle-hint, gave me a gym membership. I thought to myself, "nice, honey", but I decided to give it a try. I started working with an amazing personal trainer who helped me lose the weight, gain muscle mass, boost my metabolism and straighten out my nutrition habits, which were not that spectacular (I still love a nice slice of pizza every once in a while).
Pretty soon, I had people coming up to me asking how I did it! They were just as amazed as I was at my dedication, determination, and how I managed to shed the pounds.
One fateful day, about a year ago, I noticed that my gym happened to be hiring personal trainers. The gym provided the education and certifications needed. I thought I would give it a shot, not imagining in a million years they would hire me! So, in my late-forties, I handed in my application. Lo and behold, they called me in for an interview, than another, then I met the owner of the gym. He told me he liked the fact that I was an "older woman" (!) who was in great shape and I could inspire others. I took it as a compliment.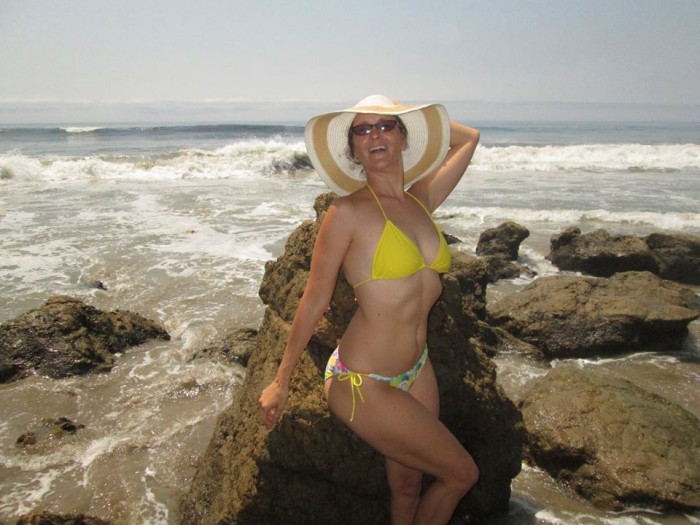 So, I started my trainer training. My co-workers were, and are, hot sexy young college students. Whenever I play '80s music they call it the "oldies"! We have a great time working together, and I feel my job is very rewarding.
How do I incorporate my writing into my work-out? Just yesterday I was telling a client about City of Toys, she loves to read on the treadmill. And she said she would check it out.
I  would love to perhaps write a fitness book one day. A very positive and encouraging message that it can be done! You can fit back into your skinny jeans again and you don't have to give them away to the Salvation Army. It would be non-fiction of course, but I would use my own life experience, and hopefully give inspiration and motivation to others that yes, you can do it! At any age!
You can get Lindy's books at Lachesis Publishing or on amazon, and kobo and iBooks. 
Connect with Lindy on Facebook and Twitter.
Like our Lachesis Publishing page on facebook.
Follow us on twitter.