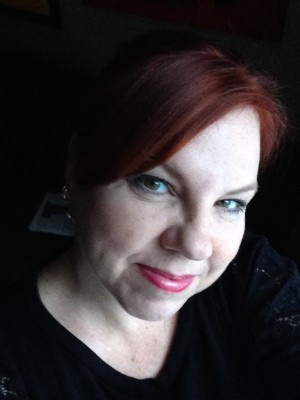 Laurie Parish is a Customer Centric Champion at Hootsuite. What does that mean? She offers support and guidance to customers who use the Hootsuite social media platform and she helps them get better results for their own businesses through the products that Hootsuite offers.
Click here for an article about the Top 7 Reasons to use Hootsuite.
What is Hootsuite? Hootsuite is a social relationship platform that empowers users to execute social media strategies across their organizations. Hootsuite's vision is to revolutionize communications; their mission is to empower our customers to transform messages into meaningful relationships.
Click here for an article explaining what good Customer Champions do.
Lachesis: Tell us about your background and how you came to Hootsuite?
Laurie Parish: My background is in selling and supporting the printing process. I studied journalism after high school but fell in love with the way books are created instead. I went from setting type to selling million dollar software and hardware systems to printers.
When print started to wane I began to look for new places to move my career. Being at Hootsuite  is exciting and new. Today's marketeers are embracing social media for not only increasing brand awareness but to decrease risk in their organizational activities.
Lachesis: Hootsuite has been around a long time – but for people who don't know exactly what it is – tell us what Hootsuite offers.
Laurie Parish: I suppose it seems like a long time. Hootsuite was established in 2008 (yesterday for me) when our CEO Ryan Holmes was trying to manage all of his social networks and finding it too big a task. We now have 15 million users worldwide! Our vision is to help organizations and individuals create meaningful relationships from their social presence. I call it PR in your PJs. We offer a way to not only organize your social networks but to understand who is engaging with you via those channels. We provide tools and metrics that encourage collaboration within marketing teams. And most importantly we are one of the only social platforms to provide free education and training on social media.
Lachesis: Ten years ago – an author could post something on his/her facebook page or twitter once a day and that would have been enough to sell books – but that is no longer the case – how can Hootsuite help authors build their audiences online – in an effective way – so that they have plenty of time to write?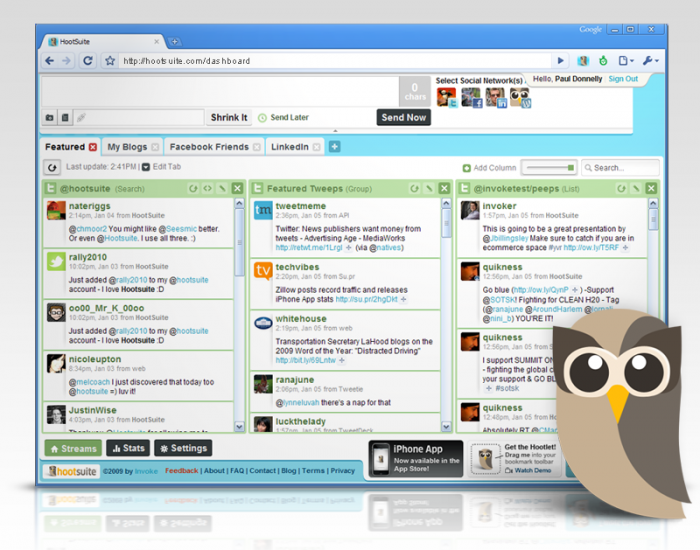 Laurie Parish: First of all let me say we are completely mobile. We even have a Chrome extension that let's you post right from an interesting URL. Posting to all of your social networks from your mobile device with one click saves so much time because you can do it from wherever you are. Once you've published then you can sit back and monitor your Hootsuite dashboard streams to see the impact in real time. Monitoring your streams lets you find your main influencers/markets so you can target messaging directly to them in future posts. Every writer should take time to build their personal brand and then manage it. It's not always about promotion, it's also about thought leadership. Hootsuite has ways to help you curate content and show off that leadership to your audience. Be proactive, be creative, be passionate.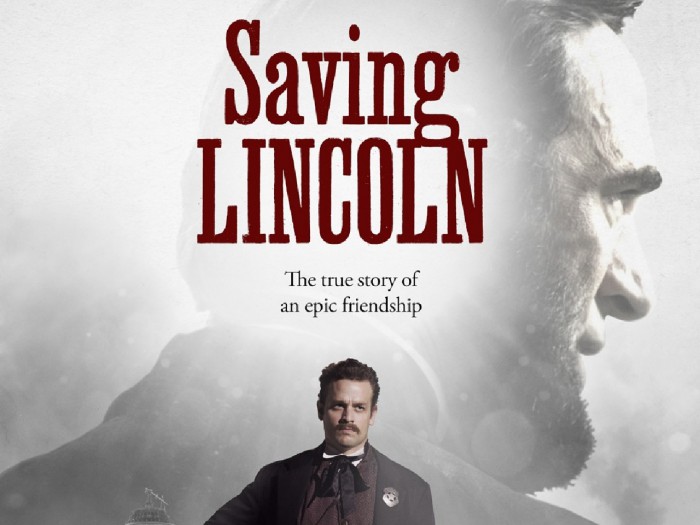 Lachesis: Tell us about some of the clients in the arts/creative field that Hootsuite has and how Hootsuite has helped them improve their social media outreach?
Laurie Parish: I work with our strategic accounts so only accounts over $100,000.00. Which means I don't always get to hear the stories about how everyday people use us. But those stories are out there and here's a link to a case study about how a little independent film used Hootsuite to grow an audience with almost no budget. They built brand awareness and "buzz" for an unreleased movie, created a network of fans for the film, sustained the campaign for over a year and implemented the entire strategy within a $1000 monthly budget.
Lachesis: Okay let's talk about price. What does it cost for Hootsuite – and is it affordable for indie authors who are on a budget?
Laurie Parish: One of the main reasons for our success is our Freemium version. Yes, that's right . . . getting started with us is absolutely free. That's how I was introduced to Hootsuite. No credit card mambo either. Next tier is the Pro version which is about $10./mo. Then we move on to the larger scale plans for enterprise and small to medium sized businesses. But the best bang for no money is our Hootsuite Academy. Learn everything you need to know about social FOR FREE. Find that here: Hootsuite Education Courses
Check out this article for more info:  The Creative's Guide to Launching a Project on Social Media.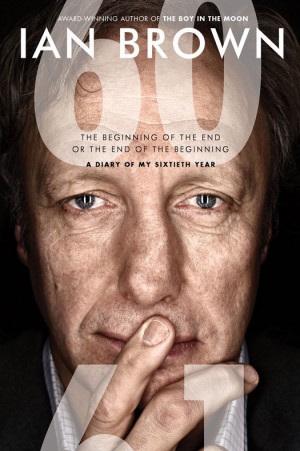 Lachesis: I know you're an avid reader too – what are two amazing books you've read recently?
Laurie Parish: Right now I'm reading Ian Brown's 60. It's an incredibly interesting look at the Globe's columnist life in his 60th year. Men think about really odd things. That's all I'll say.
Lachesis:  What are your favourite kinds of posts that you enjoy reading or seeing on social media?
Laurie Parish: I follow the Bangor Police on Facebook. Those posts are so funny and insightful that I never miss one. TC (the writer) is doing much for making Maine cops part of the community that they live and work in.
Lachesis: You are on social media a lot – but tell us what are some pet peeves you have about what you see on social media?
Laurie Parish: Can I just say that I'm so over the "# of way to do this or that" posts? I see that as a headline and I move on. Also, if a company or brand that I follow never posts about anything other than themselves I get very very bored. I hate boring.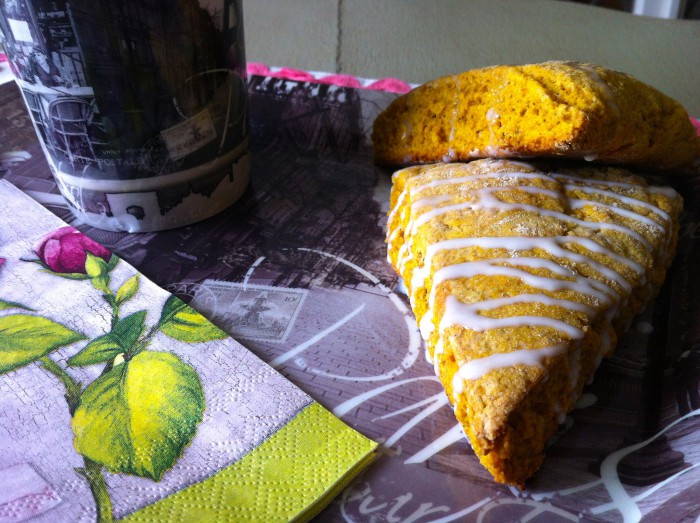 Lachesis: BONUS QUESTION: I know you're a baker extraordinaire and you also have a home-based bakery business – what is the most popular item that people order from you and what is YOUR favourite sweet indulgence? J
Laurie Parish: Scones. I make loads and loads of scones. Pumpkin spice, blueberry, raspberry, apple, chocolate chip… you name it. My not so secret passion is pie. My favourite thing to do is drive out into the country in search of home baked pie. Pie is one of the hardest baked goods to get right. My grandmother was a pastry chef so I'm spoiled.
Connect with Laurie Parish via Linkedin and on facebook. You can also contact Laurie Parish to order one of her custom-made baked delights from her bakery company: Short But Sweet Cupcakes. 
Like our Lachesis Publishing page on facebook.