Many of us have made resolutions for 2016. Some of us have stuck to them, while others have already fallen off the wagon. But before you kick yourself and declare 2016 to be a bad year, read on!
I want you to set THREE goals for yourself in 2016. I will too. Let's start with that. They don't have to be grand and they don't have to take up every hour of your day that isn't devoted to work, family, or sleep. But they have to be challenging enough to require SOME effort on your part.
Each goal you set should have a time limit. Whether you spend time on each one separately or at the same time, you should set a clear amount of time to work on the goal and a DEADLINE.
Each goal should include a before and after picture or a note, or blog post, or facebook post, or journal entry, or even a notation in your calendar, or heck – how about a post-it note on your fridge with a happy face. So you can document that you actually achieved this goal.
Each goal should be something that you have always wanted to do but haven't had the time, or perhaps the encouragement to do it. I'm encouraging you today. Do it! Let's all do it!
Each goal should be something that could lead to more goals, growth, change. One goal at a time.
Each goal should represent ONE ASPECT of your life that you want to make better and may include the following: HEALTH, WORK, HOME, ORGANIZATIONAL, PERSONAL RELATIONSHIPS, SPIRITUAL/INNER GROWTH.
Allow me to elaborate:
HEALTH: We all want to be more healthy but how do we achieve that? It's one of those seemingly BIG challenges. But how about setting just ONE GOAL regarding your health and just FOCUS ON THAT in 2016? For example:  You are a diet coke FANATIC and you know that ALL THAT POP – diet or otherwise – is not good for you. Your goal could to CUT OUT ALL POP/SODA/DIET DRINKS for seven days. See how you feel at the end of the week. If you feel better, keep going, until it's completely out of your system and LIFE.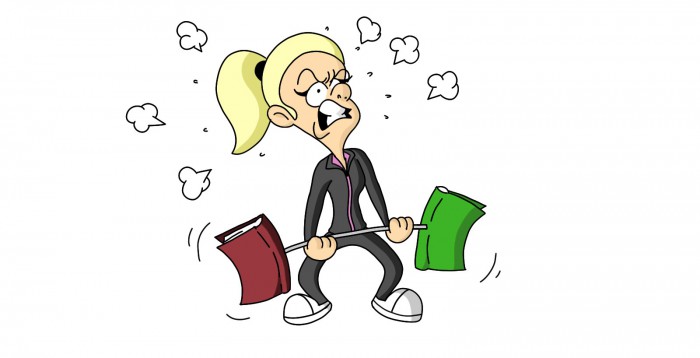 WORK: You want to write THAT book. It' a cool idea, but you can't find the time because of your day job, your familial responsibilities, sleep, and the other two books in various stages of completion that you are working on and have to get to your editor. What do you do? Make yourself a doctor's appointment. We ALWAYS keep THOSE. I sure do. MAKE A NOTE OF THIS "DOCTOR" APPOINTMENT in your calendar or date book. This will be a STANDING "DOCTOR" APPOINTMENT. And you must keep it ONE HOUR A WEEK FOR THE ENTIRE YEAR. Use that hour to work on your "special" creative project. At the end of the year review what you have accomplished. Hey, your book might just be finished by Dec. 31st! 🙂
HOME: You want your home to be welcoming to people but also your own "getaway" from the world. You want your home to be a cozy nest for your family, but also a well organized and functioning household (see below). So how do you do that? You do that one room at a time. How about starting with your bedroom? Turn your room into a "zen hideaway" and get rid of all the WORK STUFF  – i.e. no desk, no computer, no files. Just include things that will give you pleasure. Books, candles, aroma therapy oils, music, cozy comforter. You get the picture right? Give yourself one month to set your plan in motion. You don't have to do everything at once – spend one hour a week on your little "zen" project until it's done. It could be as simple as changing the lightbulbs to soft lighting in your bed side lamps. Now, relax . . . but get going.
ORGANIZATIONAL: This is a DOOZY isn't it? Many of us have a "junk" room  – everything in the house that doesn't have a place gets shoved in there. Or closets that are overflowing with old clothes and too many shoes. Here's an idea: Given that it can be OVERWHELMING to declutter and organize the ENTIRE house in one shot, how about picking one area in your house to "fix" and give yourself a time limit. One chest of drawers or even one drawer. One closet or even one shelf in the closet. One room or even one corner in the room. Start with that. Spread the work load out. Spend only one hour at a time on this project. Perhaps one hour a week. And give yourself one month to complete it. Make sure you have bags and boxes READY because you are going to DONATE or RECYCLE that stuff. What about a garage sale or yard sale? You know what? It takes time to plan a yard sale. So if you want to make it ONE of your projects this year, go for it. I prefer to pack stuff up and haul it to a local charity. If you are VERY MOTIVATED then set up three boxes. KEEP, DONATE, SELL and take it from there. As you tackle the next chore in your house  you can do the same thing. And don't forget to drive to your local charity or phone them to pick up your donation. Do it. Otherwise you'll have more boxes piling up and more agita filling up.
PERSONAL RELATIONSHIPS: Always a tough one to nurture – but how about you and your significant other or friend or sibling or child  – work on this one together. Have a sit down chat and come up with ONE THING that you would both like to do together. And do it once a month. Try this for three months and see how it goes. You can do the same thing once a month or different things. How about game night, movie night, dinner night or coffee outing? A little twist for a COFFEE DATE- how about you and your significant other arrive there separately. Like a real date. First one there grabs a cozy, corner table. And you can stare into each other's eyes for the next couple of hours. Try this once a month. That's doable right?
SPIRITUAL/INNER GROWTH: I don't know about you, but this is an ongoing journey for me. One thing that I enjoy doing is working out. Especially weight training. I find it gets me into a calm and relaxed stated of mind. Yes, pushing and lifting weights does this to me! Maybe it's the repetition. Or maybe it's the feeling of accomplishment. Or maybe it's just all the endorphins my brain is releasing. My younger sister has been practicing Qigong meditation for the past two years. She loves it and has a wonderful support group as a result. Find something that you have always wanted to try, and try it once, twice, three times, to see if you like it. Or at the very least, take five minutes a day for seven days and sit quietly in a comfortable chair. Close your eyes. Breathe deeply. And think of something relaxing like floating on the water on a sunny day. Try that once a day for seven days and see how you feel. If you have trouble doing that – how about making yourself a nice cup of tea and sipping it slowly, until the entire cup is finished. Okay?
No matter what changes you want to make or what goals you have in your life – it always begins with the first step. Just. One. Step. In the right direction. Write it down. Give yourself a time line and a deadline. And do it. Let's get going!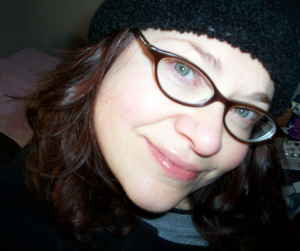 Joanna D'Angelo is Editor in Chief at Lachesis Publishing. She loves chai tea, social media, and good writing. 
Connect with Joanna on twitter: @JoannaDangelo, on facebook and on pinterest.
Her facebook page is: Love Romance Novels (on facebook)
Her other blogs are: thepopculturedivas and therevolvingbook
Like our Lachesis Publishing page on facebook.
Follow Lachesis Publishing on twitter.