Crime and mystery lovers will be flocking to Toronto next week for  Bouchercon 2017, the biggest mystery authors convention happening October 12-14, 2017. With that in mind, I spoke with Alison Bruce, the new Executive Director of  Crime Writers of Canada (CWC)  to see what wonderful events they have planned for Bouchercon, about her new role as ED of the CWC and her much anticipated second book in her Men in Uniform Series.
LB: Can you tell us a little about CWC and what the association does on behalf of crime and mystery writers?
AB: CWC is a national non-profit organization for Canadian mystery and crime writers, associated professionals, and others with a serious interest in Canadian crime writing. Our mission is to promote Canadian crime writing and to raise the profile of Canadian crime writers with readers, reviewers, librarians, booksellers, and media.
Our most important means of fulfilling our mission is our website: Crime Writers of Canada (CWC) . Through the website, readers around the world can find out about our member authors, their books, and their events, as well as what CWC as a whole is doing as an organization and within the larger community.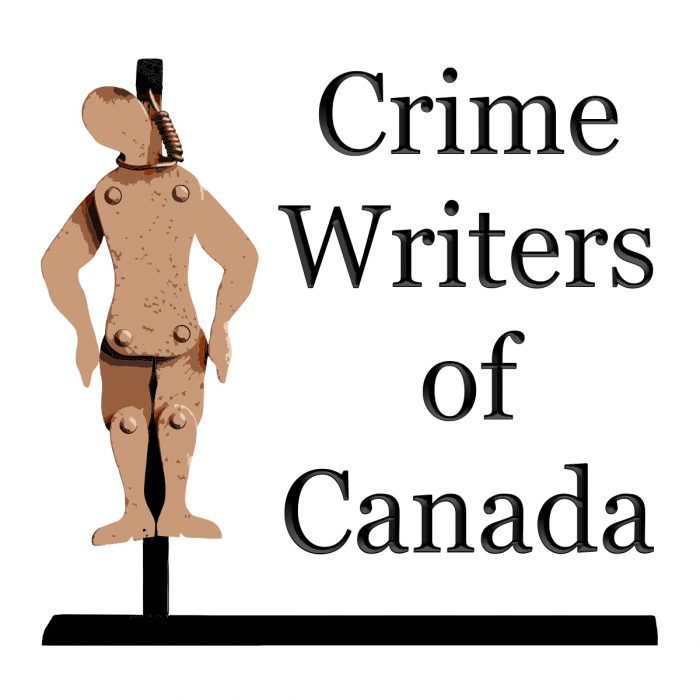 Through our free monthly public newsletter Crime Beat, subscribers access Author Events and Cool Canadian Crime – our catalogue of our members' published books, updated quarterly –  which are also available directly through the website, and  they can get updates on our Arthur Ellis Awards as well as what CWC is doing at events like Word on the Street and Bouchercon.
For authors interested in what we do, I suggest checking out Member Benefits because the list is too long to include here.
LB:How has the CWC evolved as an organization and what does that mean for you and your new role as Executive Director?
AB: One of the strengths of CWC has been its ability and willingness to adapt. My new role as Executive Director is a great example of this. My predecessors played to their strengths and so will I. One of my strengths has been my past involvement with most aspects of the organization. As well as being the Publications Manager, I was the Arthur Ellis Awards Administrator and the ED's deputy.
Now Ted Griffith is taking on the Arthur Ellis Awards mantle and I have a very able and personable Assistant Executive Director who will be sharing the administrative load so I can continue to be hands on in the publications and website development. We are already discovering where our skills complement each other and I am looking forward to us teaming up for the benefit of CWC.
LB: How did you first become involved with the Crime Writers of Canada (CWC)?
AB: This is one of my favorite CWC stories. It was just after my dad died and for the first time in years, I was able to get to Word on the Street in Toronto. At the time I had an urban fantasy and a mystery novel making the rounds of the publishers so I was on the lookout for professional organizations that I could join. I knew about the Canadian Science Fiction and Fantasy Association and found them first, but they didn't take unpublished authors. A couple of tables over, I discovered Crime Writers of Canada. Not only did they welcome associate members, they had a new category in their awards for unpublished first novels. I joined on the spot.
That year I was longlisted for the Unhanged Arthur Award, I got involved as a volunteer on the board and later went on to become the Publications Manager.
LB: Bouchercon 2017 is taking place October 12-14 in Toronto, can you tell us a little about the event?
AB: Bouchercon is run by the World Mystery Convention, a non-profit, all-volunteer organization. It is named in honor of Anthony Boucher, mystery fiction critic, editor, and author. It is held in a different North American city every year and this year is it being held in Toronto.
It is huge! There will be around 1600 people attending, including fans of crime fiction, along with published authors, aspiring writers, librarians, large and small publishers, editors, agents, and booksellers. There will be panels and special events, exhibitions and a dealers room, and CWC will be part of the excitement.
I'm excited. It's my first Bouchercon and I'll be in the thick of things.
LB: How will CWC be participating in this event?
AB: On Friday night, CWC will be hosting a crime-themed pub quiz. All day Saturday we'll be sponsoring the Refreshment Room. We'll also have a CWC table outside the dealer's room where we will be able to sign up new members, and getting those who don't want to join us but would like our free monthly newsletter CRIME BEAT. Each venue is a great opportunity to get our authors and readers together.
With the impressive list of panels, tours, and authors, what are you most looking forward to at Bouchercon 2017?
I'm going to be relaxed about the panels. There's so much to choose from and I will be mostly there to work so I reckon I'll play it by ear. Who knows who I'll be meeting for coffee?
In addition to being the Executive Director of CWC, you are also an accomplished mystery author. Your book "A Bodyguard to Remember", the first title in the Men in Uniform Series featured the unforgettable heroine Prudence Hartley. Will readers get the chance to see Pru again?
There is a book two or my publisher would kill me. Book 2 of Men in Uniform will see Pru Hartley getting thrown into the deep end of trouble because of a house guest her ex-husband foists on her. My working title is "Something the Ex Dragged In."
What other work do you have coming out now?
I have a new book coming out soon. It's a novel I wrote before Men in Uniform and then forgot about for a while. I'm hoping it will be out in time for Bouchercon so I can read from it at "20 on 20" (twenty minutes with an author every twenty minutes).
I know you have a lot going on with your new role and getting ready for Bouchercon but in the midst of all the chaos what is your guilty pleasure? I am assuming its loads of coffee!
I don't feel the least bit guilty about drinking coffee. That would be like a car feeling guilty for needing gas. My guilty pleasure is having a treat with my coffee.
******
Now that is something I can also relate to! For anyone interested in attending Bouchercon 2017, the event details and links are below.
When: October 12-15th 2017
Where:  Sheraton Centre in Toronto, Canada
Registration Link: http://bouchercon2017.com/registration/
Website: http://bouchercon2017.com/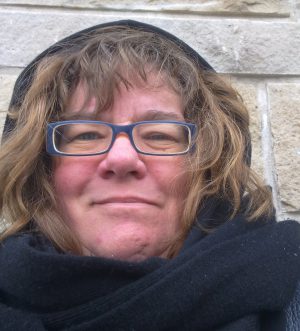 Alison Bruce Bio
Alison Bruce writes history, mystery, and suspense.  Her books combine clever mysteries, well-researched backgrounds and a touch of romance. Her protagonists are marked by their strength of character, sense of humor and the ability to adapt (sooner or later) to new situations. Four of her novels have been finalists for genre awards.
Copywriter, editor and graphic designer since 1992, Alison has also been a comic book store manager, small press publisher, and web designer. Currently, she is the Executive Director of Crime Writers of Canada.
Website
Blog
Facebook
Twitter @alisonebruce
Ludvica Boota is currently in the publishing program at Ryerson University and is an intern at Lachesis Publishing Inc. Prior to her studies, she worked in the public, private and not-for-profit sectors. Her most adventurous experience was working for the Coombe Women and Infants University Hospital in Dublin Ireland, where she was employed as a project officer but was never asked to deliver a baby. Ludvica holds an MBA from the University of Victoria and a B.Com from Carleton University.
When she's not daydreaming about her next travel adventure, and perhaps her own HEA, she is usually immersed in a romance novel.
Connect with Ludvica on Facebook  / Instagram / Twitter  / LinkenIn