California-based author Kate Moore writes Jane Austen inspired romance. Our Lachesis Publishing author Christine Mazurk had a chance to chat with Kate at the recent Romance Writers of America conference.
CM: I met the lovely romance author Kate Moore at the RWA National Conference in San Diego and I asked her to participate in a brief Q & A, which she was happy to do. Kate Moore, thank you for taking the time to answer a few questions about your writing career. It was such a pleasure meeting you and learning a bit about your passions.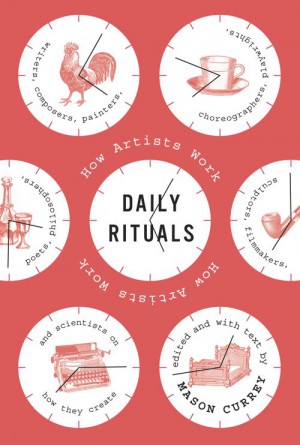 CM: What are 5 things that you have done consistently that have contributed to your growing success as an author. (You can include both writing craft and business/promotional things.)
KM: First, I'm always writing. Whether working and raising kids, or working and caring for aging parents, or volunteering and caring for grandbabies, I've made daily writing a priority. It helps to be a fan of "Take-out Tuesday" and to teach your kids to do their own laundry. (Of course, they still do it at my house!) You might find Mason Currey's book Daily Rituals inspiring. 2) Second, I connect with fellow writers at RWA Chapter meetings and local and national conferences, in a long-standing brainstorming group, and twice weekly to write and share works in progress with a group of fellow writers from all genres at our local library. 3) I study the craft of writing. Reading craft books and listening to smart writers talk about craft stirs my brain and spurs creative solutions to problems of character and plot. Ideas are never a problem. Turning ideas into compelling stories takes a playful application of craft. 4) I respect, appreciate, and thank those whose names don't appear on the cover, but who are nonetheless necessary to a book's existence—editors, copy editors, agents, publicists and publishers, reviewers, and, of course, readers. 5) As the publishing world continues to change, I say "Yes" to opportunities, experiment with new publishing and promotional avenues, and keep learning to use the tools of social media to reach readers.
CM: What are you currently working on?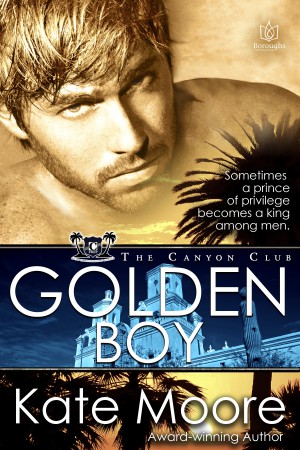 KM: For the first time in my career, I'm writing two books at once. Yikes! What was I thinking? One book is a post-Regency, London-set, historical romance that combines Jane Austen-like issues of family and social position with spies. Can a girl find a husband while simultaneously figuring out who betrayed her father, a British agent, before his enemies get to her? The historical is the first in a trilogy from Kensington's Lyrical line with release dates starting in 2018. Meanwhile, I'm writing the last book of a contemporary series for Boroughs Publishing Group set in the beach towns south of Los Angeles. In the "Canyon Club" series three "princes of privilege" from the same exclusive boys school, reconnect ten years later when all their fortunes have been reversed. The Loner, once a penniless outsider, is now a tech billionaire; the trust fund Golden Boy is now broke; and the powerless class nerd, is now a powerful wounded warrior. Each clashes with a woman of wit and warmth who challenges him to grow and become the man he's meant to be. Both series are Jane Austen-inspired and fueled by unlikely but undeniable attractions.
CM: What is the best thing a reader ever said to you?
KM: "I stayed up all night with a flashlight to finish your book." J It doesn't get any better than that!
CM: What social media sites do you use the most and why?
KM: My go-to social media sites are facebook and twitter. I like Twitter for sharing and discovering sudden flashes of writing insight. I like Facebook as an avenue to connect with readers and fellow writers. I love the interactions. You never know who will post a cartoon that makes you snort your coffee out your nose, an image that inspires awe, or a video that restores your faith in humanity. Meanwhile, trading comments lets you discover other fans of the things you love most from Jane Austen's novels to V.G.'s Donuts in Cardiff, CA.
CM: A lot of authors love to write series while others love stand alones. What do you prefer and why?
KM: I got the series bug in 2005 after publishing seven stand-alone novels. All of a sudden I had an idea in the middle of the RWA Conference in Reno. I couldn't write it down fast enough on the back of a green envelope stuffed in my goody bag. What if a famous London courtesan had three sons by three different noble lovers, each of them shaped by her tempestuous relationships with their fathers? Then, what if the youngest was kidnapped? The "Sons of Sin" series was born. I had great fun writing the series and learned so much. It took all three novels to complete the story of the kidnapped boy. I enjoyed staying in the world of the work, fully developing the family dynamics, and using recurring characters, one of whom I'm still writing about today. Nate Wilde, the young thug from To Tempt a Saint, will soon appear in his fifth novel.  Since writing that first series, I haven't gone back, (except for one novella in an anthology of connected stories about a magic Irish ring, Ring of Truth).

CM: Please finish the sentence: I'm a Romance writer because…
KM:  . . . because of Jane Austen, and because I believe love is the unfinished business of our lives. Romance is an antidote to cynicism and discouragement. One person's love can bring us in out of the cold to a circle of warmth, love, and laughter among family and friends, as it does for Darcy, Wentworth, and Edward in Austen's novels, and Scrooge in Dickens' most famous story. I try to capture that story of being transformed by love in every book I write.
CM: Once again, I want to thank Kate for sharing some insight to her writing style and career.
Connect with Kate Moore via her website and on facebook and twitter.
Christine Mazurk, is an Iron Man/Woman Athlete and the author of "Identity", one of four novellas in the lovely and lyrical Sisters of Spirit Anthology (Lachesis Publishing). The anthology features four stories about four very special friends. Written by four real life friends: New York Times and USA Today bestselling author Annette Blair, Lynn Jenssen, Christine Mazurk and Jeanine Duval Spikes (also known as J.D. Spikes Lachesis Publishing author of The Possession).
Check out "Identity" by Christine Mazurk in the Sisters of Spirit Anthology. You can purchase it at Lachesis Publishing and on Amazon.com, on Kobo, on Barnes and Noble and on itunes (iBooks).

Connect with Christine Mazurk on her web site and on facebook and twitter.
Follow Lachesis Publishing on twitter and like our facebook page