Caffeine addict, boy referee, and romance aficionado, New York Times and USA Today bestselling author Marie Harte has over 100 books published with more constantly on the way. She's a confessed bibliophile and devotee of action movies. Whether hiking in Central Oregon, biking around town, or hanging at the local tea shop, she's constantly plotting to give everyone a happily ever after. Visit http://marieharte.com and fall in love.)
Welcome Marie!
LP: Most authors stick to one or two sub-genres in romance but you write in a variety – tell us what you write and why?
MH: I'm an avid reader of romance, and I like multiple genres to read. When I started writing, I wanted to write everything I liked. So confining myself to one genre would have been too limiting. It might not have helped me carve a niche, but it's allowed me the freedom of enjoying my work, because I don't get bored.
LP: You're a New York Times bestselling author. When did you hit the bestseller list? What was the number you hit and with what book?
MH: Funny story. Back before book bundles had gotten so popular, I was in a bundle (A Taste of Decadence) in 2013 that hit the USA Today list. I was in Safeway (grocery store) with my kids at the time, and they got candy to celebrate. A year later I was in that same Safeway in a new bundle, Mastered, and my phone was going nuts. Turned out we'd hit the NY Times list! This was July 31st, 2014. Mastered was #14 on the NYT eBook List, #19 on the NYT eBook and Print Combined List, and #95 on the USA Today Bestseller List. Needless to say, my kids got their fill of sugar a second time.
LP: You're both traditionally published and you self-publish as well – tell us about that and why?
MH: My first book released in 2004 through a small press publisher. So I began my career traditionally published. Back then, doing it yourself meant vanity publishing, and I refuse to pay to be published. I always kept striving to break into the big 6. But in the meantime, I wrote like crazy with multiple books coming out each year with my smaller houses that were doing really well. Then I delved into self-publishing, once platforms like Amazon, B&N, and iBooks were available.
I think the hybrid (trad and self) publishing model is the way to go. I get much more distribution and visibility through my traditional houses and more freedom and control through self-publishing. But it's also a lot more work in self-publishing. For sure.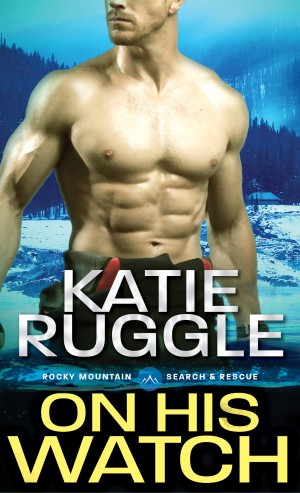 LP: Tell us about three AWESOME books you've read by authors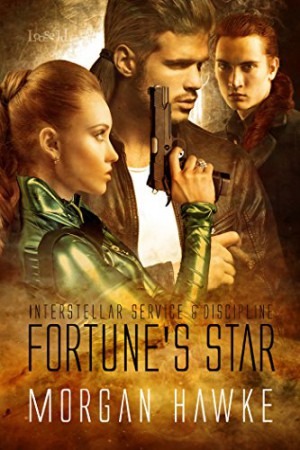 who are not yet bestsellers but who should be.
MH: Hmm. That's a tough one. One author that comes to mind is Katie Ruggle. I'm a super huge fan of her romantic suspense series, Rocky Mountain Search & Rescue. The writing is tight and the plotting is fantastic.
Another favorite who comes to mind is Morgan Hawke. She hasn't been too visible lately, but I reread her Interstellar Service & Discipline series a lot. It's just so different from what's out there, and it was written years ago. It's a funky scifi, erotic, cyberpunk series, and it's amazing. I so wish she'd write more!
My other faves are already bestsellers: Nalini Singh, Jayne Ann Krentz, Patricia Briggs, Faith Hunter, Anne Bishop, Ilona Andrews…
LP: You took over the helm at the Romance Junkies site – tell us how that came about and why you wanted to pick up the torch so to speak.
MH: I've been friends with Cat, the previous owner of RJ, for years. She'd been talking about winding down, busy with family and her own writing, and I begged her not to scrap the site. When I started writing, RJ was a huge presence in the romance community. Times have changed, but I remember how much RJ had helped me with writing and with finding new reads. So I told her I'd buy it. I wasn't sure about running a review site. It's A TON of work, but I love books and it's fun. So for now, I'm holding onto to it with both hands!

LP: What can Romance Junkies offer authors in terms of promotion?
MH: We are author-friendly, and our prices are low in comparison to other sites ($25 for a monthly cover spot, for example). We do anywhere from 65+ reviews a month, and we have access to everyone out there. The site has been around for 13 years. We're growing our Facebook presence, but we have over 4000 twitter followers. We were getting 250,000 hits a month before we rebuilt our site, so we need a little time to rebuild those numbers as our SEO adapts to the new links. We do draw in readers with daily giveaways and FB posts and tweets.
Writer's Digest has named us one of the top 101 best websites for writers several years running, to include 2016. We have a yearly writing contest, tips and resources for authors, and great rates for advertising, merging readers with authors. (See our For Authors link.)
LP: One of the things I've noticed is that some authors will devote most of their focus to a new release for a few weeks and then move on. What do you think are some key things that an author should do on a consistent basis in order to sell books consistently?
MH: Great question. I've been guilty of this myself. It depends on budget and how many books an author releases, certainly. But anymore, it's not enough to just write a good book. You need to market your work. Sure, punch up that new release. But once the dust has settled, try new promotional efforts. A sale, a new release in the same series to bring back attention to book one. Graphics with catchy text on Facebook or Twitter. It's a constant process to keep one's name out there, but readers have to know about you in order to read your books.
LP: Some authors are against offering free books while others say it helps boost sales. How do you feel about freebies?
MH: I think freebies both help and hurt. The first free book in a series? A great marketing tool to get folks interested in the series. A single title always free, when an author only has one or two books out? Not so great. By giving away their stories and making everything free, I fear authors have devalued their work. Now readers want cheap and free all the time, and it sets the idea that a writer's time isn't worth the money. Heck, normally, the cost of a book is equal to a cup of coffee. But readers are used to free and .99, so much that those prices don't seem to phase anyone anymore. I don't know. Publishing has gotten pretty scary lately.
LP: Tell us about your latest release and what you have coming down the road.
MH: My latest release came out June 7th. Test Drive is the first in the Body Shop Bad Boys series, about a group of rough mechanics working in a garage who like to get dirty on and off the job. *grin* Book two, Roadside Assistance, releases Sept 6th. Just next month! And in November, my third series for Sourcebooks releases. A Sure Thing is book one of The Donnigans–With the eldest Donnigan brothers adjusting to civilian life, their younger sister constantly in trouble, and their little brother clueless about life in general, falling in love is the last thing on anyone's mind…
LP: Bonus: If you could possess a supernatural power/ability what would it be and why?
MH: The ability to stop time. I never seem to have enough of it!
MH: Thank you so much for having me!
LP: Thank you!!!!!
Connect with Marie Harte via her website, on facebook, twitter @MHarte_Author.
Like our Lachesis Publishing page on facebook.
Follow us on twitter.