Catrina Burgess (aka Cat Brown) is an author and blogger based in Arizona. When she's not writing, she loves to bake and spend time with her husband and three rescue dogs  Coco, Trouble, and Ashy and their cat Shitty Kitty.
Welcome Cat!
When did you launch Romance Junkies and what made you decide it was time to step back from running it?
I started Romance Junkies back in 2002. At that time I was a freelance web designer and aspiring romance writer. I've always been a big reader and in between working a day job and writing I was doing a lot of reading. I thought it would be fun to start doing book reviews with some of my friends. And since I was a web designer I decided to whip up a little website where we could post the reviews. I thought the site was going to be a small weekend project, but the first week we were open, I got a very nasty email from one of the big romance review sites. The letter had a very threatening tone and was telling us we couldn't feature certain authors that were apparently "their authors." I remember reading the email to my husband and afterward saying in an astonished tone, "Who knew there was a romance mafia." I'm pretty laid back, but I don't like bullies. I decided that day to spend all my free time working on the Romance Junkies. My goal was to try to make it as big as possible, for no other reason than to annoy the "Romance Mafia."
After 13 years of running the site, I decided it was time for a change. I wanted to spend more time working on my writing, and I wanted to try some new projects. Some new challenges.
Are you still involved in the Romance Junkies site?
Marie Harte, who writes contemporary romance for Sourcebooks publishing, is the current owner/operator. She is a good friend, and I know she is going to do a fabulous job with the site. I have stepped down from all Romance Junkies management, site decisions, and actual work, but I've stayed on with the site as a reviewer. I plan to do a few reviews here and there.
When you founded Romance Junkies back in 2002 what was the online world like for romance authors/novels and how has it changed since then in your opinion?
Big review sites and big blogs filled Romanceland. I remember I would hit my favorite sites and blogs each week to get news and gossip about what was going on. Over the years, social media has expanded with things like Facebook, Twitter, and Instagram. Now I get a lot of my Romanceland news via Twitter and Facebook. Rather than blogs run by a big group of people you see a lot more small, individually run blogs. A lot of young book reviewers are doing their reviews on YouTube.
You're also an author – when did you start writing and why?
I started writing back in 2001. When I turned 36 years old, my husband lovingly told me, "You need to start working on that writing dream you've had since you were a kid, because let's face it time is running out."  I told him I had no idea how to write a book, and he gave me one of his no-nonsense stares and told me, "Stop whining and go figure it out." Now in his defense, he does tend to be very straightforward in the things he says. He will tell you the honest truth, whether or not you want to hear it. He is also the most supportive husband—he is one of my main critique partners and has really helped me over the years become a better writer.
I started working on that first book in 2001. It took me eight months to write that first book and five months to edit it. While writing that book, I realized how much I loved the whole writing process. Yes, it's crazy hard, impossible some days, but so much fun. There's nothing better than battling through and writing a book and getting to those sweet words—THE END. Nothing cooler than seeing the characters you have in your head become walking and talking entities.
What genre do you write in and why?
I started out writing romance. I have four stories that were published with one of the big epublishing houses. I'm not going to name them since my career with them ended when the house blew up with a bunch of crazy drama.  Around that that time I got very sick. So sick I had to give up my day job—I was teaching computer classes and doing freelance web design. My husband, who had always helped me run Romance Junkies, took over the bulk of the work on the site. He also had to take on an extra job since I was no longer able to work. The poor boy had a sick wife at home, was working two day jobs, and was putting up features on Romance Junkies during the wee hours. I told you he's a very supportive husband. Every year I got a little better and after two years I was able to get back to working on Romance Junkies. Though sadly I was still too sick to go back to working a regular day job.
When I was really sick, every six months I would try to write. The first two years the fatigue was so overwhelming I just couldn't write. I didn't have the mental clarity to get words down on paper. And then after year three of being sick I saw that author Candace Haven was offering a fast draft class. I decided to give it a try, even though I knew there was a very good chance I wouldn't be well enough to participate. To my surprise suddenly I could get the words out. The tips I learned about fast drafting in that class really changed the way I wrote. Instead of editing as I worked, I started just banging out a fast, rough first draft. It was so freeing to allow myself to be creative and to turn off the editor in my head. Of course with no editor on duty, that meant my rough drafts were incredibly rough, and it would take me as much time to polish and edit a manuscript as it did to write it.
Before I was sick, I wrote romance, but now the stories coming out of me were much darker. Even more surprising—they were YA. Working on that first young adult book Awakening was a life saver. When your life is full of fatigue, your world becomes very small. You mourn the high energy person you used to be. You have so many limitations on the things you can do you get depressed. I took all that depression, all those dark thoughts and I poured them into my story. I spent the next two years writing the four books in the Dark Ritual series under the pen name Catrina Burgess. Those characters in the book, the Scooby gang as I call them, kept me entertained and I truly believed helped me get better. I'm still sick, and I still have a lot of limitations on the things I can do, but on a good day I can think clearly. I'm mentally 70% there, which is a huge improvement. More importantly, I'm well enough to write. I never realized how much I loved writing until I couldn't do it anymore.
You're published by Full Fathom Five – the publishing company launched by James Frey – who shot to fame years ago with his bestseller A Million Little Pieces – how did that come about and how is it going so far?
I'm with the infamous James Frey publishing through the Full Fathom Five Digital house. I wrote the first three books in my Dark Ritual series and posted them on Wattpad. Wattpad is a teen writing community. I honestly didn't think anyone would be interested in reading my YA books. I was writing them to entertain myself and my teenage nieces. I was shocked when the series started to get a lot of traction on Wattpad. Before I knew it, the first three books had over 3 million reads. I was getting fan email from teens from all over the world. I decided to enter Awakening, the first book in the series into a Wattpad writing contest. To my amazement, out of 3,000 entries, Awakening was picked as one of ten winners of the Wattpad 2014 Prize. Awakening was named best suspense book. After winning the contest, I was contacted by Full Fathom Five.
I spent a good deal of time researching the new house and their management. It's always a risk to go with a new house, but I decided to take the risk. It took six months to negotiate a contract we could both live with. Once I was on board with the house, I got to know the staff as I worked with them. And I really enjoyed working with them.
The toughest part of the whole process was the eight months of publisher edits. Since I signed in January and the first three books all came out the month of October, I was under very tough deadlines. But somehow I survived them, though I don't remember much about last summer, it seemed to have whizzed by in a blur of edits.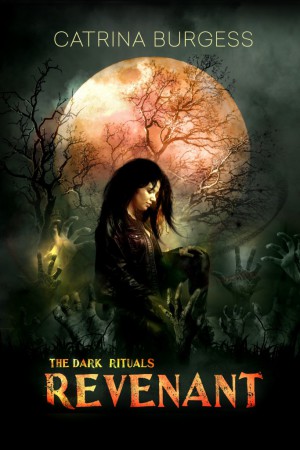 I love how the series turned out. I adore the covers. And I would have happily continued working with FFF, but unfortunately the digital house this year decided to downsize. They are not taking on any new submissions. I plan to write a half-dozen books set in the same world as the Dark Rituals series, but now I'm free to do whatever I want with those books. It's a bit scary having an orphaned series. It's very unlikely another house will pick up the rest of the series. At the moment the plan is to self-publish the rest of the books. Nowadays when you self-publish you have to consider covers and edits. Those expenses come out of your own pocket. You cross your fingers and hope that the book sells enough to repay the money you paid out of pocket. There is no guarantee it will. There is a risk, but there is also quite a bit of freedom having full control over your book. It allows you to take more risks with the story and the characters.
Given your background at Romance Junkies – what do you think are some key things that every author should do to promote their books?
If you asked me this question three years ago, I would have had a pat answer for you. There seemed to be a roadmap that authors could follow to find success and sales. But in the last three years the publishing industry has been in a free fall. Suddenly authors who had been making a great living writing are having a hard time surviving.
I've given a lot of thought to why there has been such a drastic change in Romanceland in the last three years. Is it because Amazon changed its algorithms?  The fact that so many indie authors are now publishing romance? Has the avalanche of free books turned readers off from buying books? Could it be that the middle class is shrinking, and people seem to be working more which leaves them less time to read and less money to spend on books? I think it's a combination of all of the above.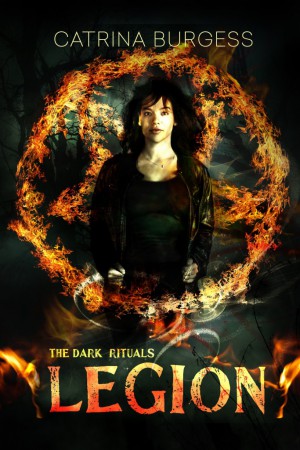 So what can an Author do that will ensure she/he sells a zillion books? If I could answer that question, I would be the most popular person in Romanceland. I think it's still important to try and get your name out. It helps to be active on social media. Book blog tours, Facebook ads, reviews—I think these things still help with book sales. But when it comes to the big sales I think it's lightening striking—the combination of timing and luck. If you are lucky enough to have a project that hits big with Amazon rankings and somehow gets found by the readers and those readers spread the word about the book to all their friends–you get this grass roots buzz happening. The rankings and readers interest gets the blogs all talking about the book, and the big sales seem to follow. I don't know that anyone has found a guaranteed way to make all of those things happen. If they did, I'm sure the whole of Romanceland would be talking about it.
Personally, I'm going to try a few non-writing projects see if I can raise my Author visibility. In the fall I'm going to start doing YouTube videos about paranormal topics. Hopefully, I can make the videos informative yet zany enough to entertain my teen readers.
Let's say your book has been out there for six months, and the shine is off the apple – what are some key things that an author should do to keep their name out there?
Another good question. The answer seems to be write more books. It's a tough time in publishing—authors are expected to write multiple books a year and, at the same time, do a ton of social media and marketing. You see many authors struggling to find time to write with all the marketing they are doing. Some authors seem to be able to juggle the two seamlessly. I've seen authors who are somehow on Twitter all day long interacting with their readers and yet they still find time to write. I wonder when they sleep.
What do you love reading and who are three of your favorite authors?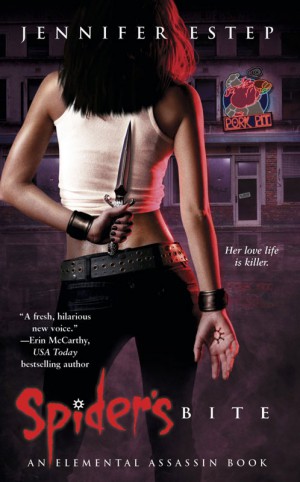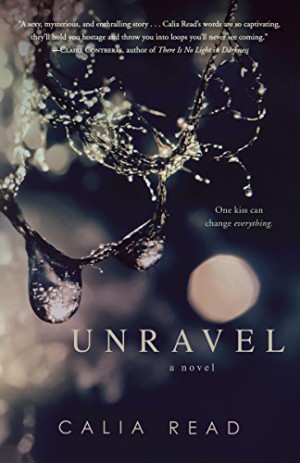 I love Jennifer Estep's spider series. Susan Elizabeth Phillips is on my "auto-buy" list. I just discovered Calia Read, and I love the books in her new series–Unravel and Unhinge.
You have chronic fatigue syndrome – how does it affect your writing and daily routine? What are some things you do to help keep yourself balanced?
Chronic fatigue is a dreadful thing to have. Most people don't realize how debilitating fatigue can be. There are days when I feel like I have a house sitting on my shoulders and getting up and putting a load of dishes in the dishwasher seems like an impossible task. I've always been a type A personality, but no amount of mental strength or willpower can fight through that much fatigue.
I found what works for me, is if I set a weekly page count. I try to write every day, but that's not always possible. I find with the weekly page count it helps me push myself to get pages done on those days when I feel well enough to write. But there are many days during the week when I'm too sick even to sit at the laptop. Especially if I overdo it.
Last Olympics the women's volleyball team had a mantra they used—breath, battle, believe. It's a mantra I've adopted to help me get a book done. I breathe and take it easy on days I can't work. I battle and work on the book on days I feel good. And I believe that if I keep working away the book will eventually get done.
Bonus: What are you really good at and why? (can be something silly) J
I can crochet afghans. It disturbs and amuses my friends that I can crochet. I'm someone who lives in graphic t-shirts, jeans, and vans, and I guess crocheting is something that people always think of grandmothers as doing.  I'm good at it thanks to my very own grandmother who taught me how to crochet.
Thank you!!!!!
Connect with Catrina Burgess (aka Cat Brown) via her website and via facebook, goodreads, wattpad, and via her blog. 
Like our Lachesis Publishing page on facebook.
Follow us on twitter.