Some writers can seemingly pluck inspiration from thin air, while others must work a little harder to get the ideas flowing. The following is a list of suggestions to help you get your thoughts percolating for your future bestsellers.
1. Stop the presses! I am always coming across very cool stories on social media or on the news or various blogs or on satellite radio. Heck, even the community bulletin board at your local grocery store. Craig's List. Angie's List. Classifieds. Dear Abby or other advice columns.  I recently heard a national news story on CBC Radio that sparked a fun idea that I hope to pursue.
2. Doh! a deer/a female deer…Music. Music. Music.
3. Take a hike buddy (or a walk). I love to take really long walks and I will often ruminate while I am walking (with some great tunes playing on my Ipod). Great way to work out your body as well as your mind – maybe even a sticky issue in your WIP. (Work in Progress).
4. Brainstorm. I work with creative people all day online and via email. But physically being in the same room with a bunch of creative types will always inspire me.  If you have friends that you can trust not to steal your ideas (LOL)  – then try doing some brainstorming sessions over a cup of tea or glass of vino. I expect many of you already have writing groups where you do that – but sometimes pitching an idea raw and seeing what someone thinks of it – might be fun too. I used to do that all the time when I was working in TV and film. The idea is to distill your idea to 25 words or less. Just throw it out there and see where it lands.
5. If you're struggling with writing in a particular genre or switching genres think about the genre that you most love to read. Who are some of the most successful authors in that genre? Check out their books and see how they've done in their chosen path. Try contacting an author you admire and asking him/her a few questions. Who knows, you might get some great advice. We have an archive of terrific interviews with bestselling authors right here at the Lachesis Publishing Daily Blog – which are certainly inspiring.
6.
While we all know that writers need to connect to what they are writing about in some way – we still have to keep in mind what the market is and wants. Check out amazon reviews for some popular bestselling authors in a particular genre. Or peruse some popular reader blogs. It will give you a sense of what readers like. The idea is to get your own thoughts whirring, not to tie yourself in knots trying to make every reader happy. At the end of the day you still need to be true to yourself. For example many readers HATE books where the hero starts out as a big jerk. Personally, I love them.  One of my fave books is Lisa Kleypas' The Devil in Winter, book 3 in her Wallflower series. I love that book. The hero is the villain from the second book in the series. He actually kidnaps the heroine in book 2 to force a marriage on her. Now you may ask, how the heck was Kleypas able to turn a villain into a hero? By putting him through hell! And by creating a heroine that challenged his "bad guy" persona at every turn. And by using lots of humour. And by making him fall completely and utterly in love. Now, what has this to do with giving the reader what she/he wants? Well, readers might be turned off by a hero who starts out being a "jerk". But that's what good writing is all about. And that's what life is all about too. We all have dark and light inside us. And sometimes the antagonist can become the protagonist and even more so – a hero we can root for.
7. TV or not TV (or movies). Seriously. Writers sometimes look to what's a hit on TV or at the movie theatre for their own book series. Audiences who follow a hit TV show might also be interested in books that tell similar stories. Even if the show was based on a book series. I'm sure after Sons of Anarchy became a hit we saw a spike in "biker romances" or any genre with "bikers" in it. And you can bet that after the Harry Potter movies came out there was a rise in books about kids or young people with magical powers. After The Hunger Games made Jennifer Lawrence a household name, it also made a name for dystopian YA fiction.
8. Er . . . could you speak up please? I'm having trouble overhearing  your conversation. Yup! We all do it. So why not turn it into an artform? Hang out at your local coffee shop, diner, or chichi bistro, set up your laptop, and work it baby! People watch. Listen to to snatches of conversations and write everything down! Imagine who you might "overhear".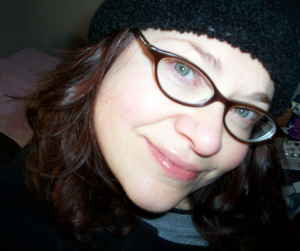 Cheers and Happy Writing!
Joanna
Joanna D'Angelo is Editor in Chief at Lachesis Publishing. She loves chai tea, social media, and good writing. 
Connect with Joanna on twitter: @JoannaDangelo, on facebook and on pinterest.
Her facebook page is: Love Romance Novels (on facebook)
Her other blogs are: thepopculturedivas and therevolvingbook
Like our Lachesis Publishing page on facebook.
Follow Lachesis Publishing on twitter.