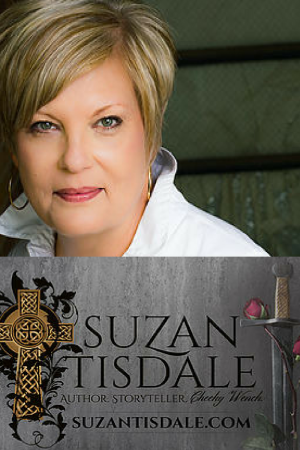 USA Bestselling author Suzan Tisdale is a mom, grandma and wife to a handsome carpenter. She lives in the mid-west and keeps busy by writing bestselling Highlander romances!
Welcome Suzan!
LP: You have a very sweet story about how you published your first book – tell us about it – it has to do with wanting to upload a book to your mom's kindle.
ST: It's a very long story! In a nut shell, I wanted to give my mother a kindle for her birthday. I thought it would be fun if when she turned it on for the first time, something I had written was on it. Keep in mind, I've been writing since childhood. I had only recently discovered Scottish Historical Fiction/Romance. I had fallen in love with Lauren Wittig and could not get the images of Scotland and men in kilts out of my mind. So I started writing Laiden's Daughter. I was up at 3:30 every morning to write. (My husband thought I was playing Farmville.) I didn't have an editor or a cover artist, in reality, I didn't have a clue what I was doing. I was writing it for my mom. I thought I could buy the kindle, get a 'cord' to go between the computer and the Kindle, and just give it to her. My husband discovered the book (we only had one computer at the time.) I had to come clean and tell him what I was doing. He came back to me a few days later and said there isn't a cord, but there is this thing called Kindle Direct Publishing. You have to publish the book then buy it and then it will be on her Kindle. (It wasn't until months later that I discovered that wasn't the truth.) So I finished writing it, put together a really bad cover, and published it on December 9, 2011. My secret wish was that someone other than a family member would see it and buy a copy. I had really big goals of selling ten copies. In my life-time. If I could sell ten copies, I would be happy. By the second or third week of February, 2012, (two months after releasing it) it was #3 on Amazon's top 100 best sellers list! I was selling 450 copies a day. And I still didn't have a clue what I was doing. The rest, as they say, is history!
LP: You are a self-published author – tell us how that journey has been. Would you ever publish with a publishing house?
ST: At times it feels like a baptism by fire. But it has been the best thing I've ever done. It was probably a good thing I didn't know what I was doing in the beginning, lol. And no, I wouldn't take a traditional publishing deal. I am a hybrid author now, in that I do have a publisher/distributor of my paperback books, but I'm still 100% in charge of everything from covers to editing to marketing.
LP: Generally, what are the expenses and time involved in publishing your own book? How long does it take you to get a book out?
ST: It depends on the book! It took me three weeks to write McKenna's Honor, but it took an entire year to write Frederick's Queen. Each book can cost any where between $1500 to $3,000 to publish a book for ebook and paperback. Another $2500-$4,000 for audio books. I have an editor, final proofer, cover artist, and other expenses.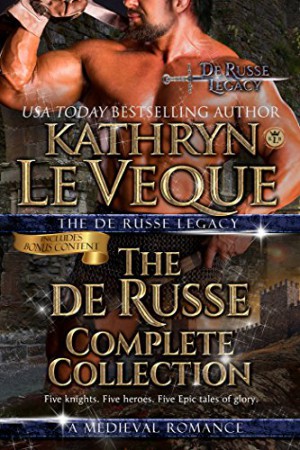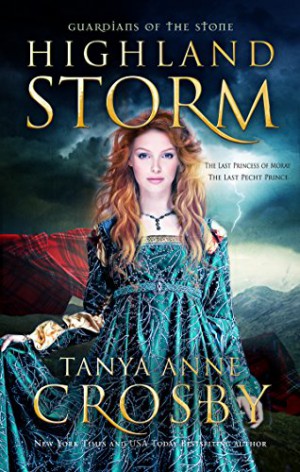 LP: Tell us about an indie author YOU like and why?
ST: Oh, I can't pick just one! If you mean writing style, then the list is endless. But I have two dear, sweet friends, Kathryn Le Veque and Tanya Anne Crosby, who I talk to on a daily basis. Tanya has a great sense of the business as a whole and Kathryn is great at helping me come up with tag lines for my books. In addition to being awesome authors, they're beautiful women and I adore both of them.
LP: You've had a lot happen in your family this year – can you share with us – how you find time to balance life and writing through life's ups and downs? 
ST: Yes, it has been a very hectic and at times, terrifying, year. Our granddaughter was born more than 3 months early. She was a 'micropreemie' weighing in at a whopping 1 pound 11 1/2 ounces. She was born in early April. She is home now and doing amazing! One of the best things about being a full time indie author is that I can either set everything aside and focus on my family without having to worry about losing my job. I put everything on hold when she was born. Once she was doing well and that initial shock wore off, I would go to the NICU every day because my daughter also had a 5 year old at home to take care of. I would go to the NICU, take my laptop, and write. I dedicated Ian's Rose, my latest book, to my granddaughter. I wrote thousands of words in that NICU, while watching her sleep in that huge incubator. I'm so blessed in that I can focus solely on what I need to and not have to worry about anything else. Now that Malea is home, thriving and growing, I'm back to writing full time. This is a seven day a week job. I rarely take a day off. I'm more apt to only take a few hours off here and there. I make time every day for my husband, I always take my children's phone calls, and at least once a month we have a big family dinner here now. It's not easy, but I love doing what I do.
LP: What is your favourite Suzan Tisdale book and why?
ST: Frederick's Queen. It took a year to write because of the subject matter. I modeled Frederick and Aggie after my uncle and aunt. Just their mannerisms and characteristics. NOTHING that happened to the fictional Aggie ever happened to my aunt! She was raised in a very loving home!
LP: You are a USA Today bestselling author – tell us how that came about and what book (or books) hit for you? How high did you hit and how did you feel?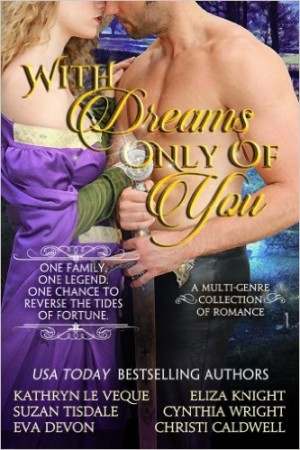 ST: With Dreams Only Of You, the anthology I did with Kathryn Le Veque, Eva Devon, Cynthia Wright, Christi Caldwell and Eliza Knight, was my first time making the USA Today Bestsellers list! I honestly can't remember how high we made it. It was an amazing feeling! I cried, I laughed, I squealed, and took my husband and friends out that night to celebrate!
LP: It's very competitive out there with traditionally published authors and indie authors and authors who do both! How do YOU stand out? Aside from writing a great book.
ST: I'm a nut, so I've got that going for me! I think what my readers like is knowing they can reach out to me on social media and I'll respond to them. I talk with my readers. I love doing live video sessions on Facebook and talking with them. My readers know that I adore them. My stories are always filled with mystery, intrigue, romance and bad guys that I kill off in delicious and delightful ways!
LP: What do you have coming up next? 
ST: I just released Ian's Rose on August 26. My next book in that series (The Mackintoshes and McLarens) should be out before Christmas. It is titled The Bowie Bride. Next year will be a big year for me as I plan to release a few more historical romance novels as well as one contemporary.
LP: Where is the place you would LOVE to visit purely for research purposes!
ST:  SCOTLAND! Ireland, Wales, and England. But Scotland first. My husband thinks we only need a week to visit. Ha! I'll need a week just to get through the Edinburgh Library!
LP: Thank you!!!!!
ST: You're very welcome and Thank you!!!
Connect with Suzan Tisdale via her website, on facebook, and on twitter  @SuzanTisdale and amazon.
Like our Lachesis Publishing page on facebook.
Follow Lachesis Publishing on twitter.