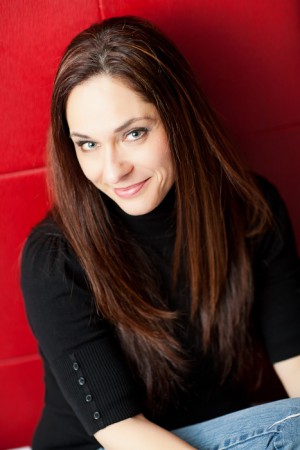 Kimberly Kincaid  is a USA Today best-selling author and a 2016 and 2015 RWA RITA® finalist and 2014 Bookseller's Best nominee. Her latest release is out today! SKIN DEEP. When she's not writing her contemporary romance and romantic suspense bestsellers, Kimberly is most likely cuddled up reading one of her favourite authors, or cooking up a storm in her kitchen, or downward dogging and other Yoga poses. Kimberly lives in Virginia with her awesome husband and their three awesome daughters. You can click here to subscribe to Kimberly's Newsletter. 
Welcome Kimberly!
You're an indie author but do you also still publish with a traditional publisher? Why did you decide to go indie? And how has that worked out for you?
I am a hybrid author—best of both worlds! I'm fortunate in that I'm able to write full time, and because of that, I usually write 4 books a year. That's quite a load for many publishing houses, so I made the decision to both Indie publish and have a traditional contract. I have to keep to a pretty detailed schedule as a result, but it works out beautifully.
You're a USA Today bestselling author – which book or books did you hit the list with and what did you do to celebrate or mark the occasion? 
I hit the USA Today list with a really fun Christmas anthology last year. My story in that collection is titled PLAY ME (it's now available as a stand-alone, as the anthology was a limited-time-only publication.) It's a sexy contemporary about second chances. I was actually under the weather on the day we found out we'd made the list, so I celebrated with a nice, long nap! Not very glamourous, I know. But after I felt better, there was champagne J
You write romance and romantic suspense – what attracted you to both and what is your level of "heat" in your books?
I love the aspects of both subgenres. In my contemporary romances, I'm able to focus on my characters a bit more deeply, and in the suspense, there's a lot of fast-paced action. I always write with emotion, though, and all of my books are fairly steamy. Romantic suspense allows me to dive into some edgier aspects. My Station Seventeen series (suspense) is a little sexier than my Cross Creek (contemporary) series, but there's a definite intimacy level in both.
Let's say I'm new to Kimberly Kincaid – I've just discovered you either through facebook or amazon or through a friend. What kind of story am I going to be getting in a Kimberly Kincaid book – and which book of yours do you recommend I read first?
I do have a handy list, broken down by series, on my website. But you're in luck, because this year I am starting not one but two new series, so you can get in on the ground level of both! The prequel story to my Station Seventeen series is titled DEEP TROUBLE (it's out now!), with the first full book, SKIN DEEP, coming out today – 9/20. This series revolves around a fire house, and is full of action-packed suspense and sexy characters.
For my Cross Creek series, the first book, CROSSING HEARTS, will be out on February 7, 2017. It's up for preorder, for those folks who want to be sure not to miss a minute! That series is about three brothers who run their family farm with their father, in the foothills of the Shenandoah. If you like small town charm mixed with big time sizzle, salt-of-the-earth heroes and feisty, fun heroines, you're in the right place with this one.
Promotion is key to every author. But you can't always predict how well a promotion is going to work out. Tell us about one thing you do on a regular basis for each new release that has worked for you?
No matter what I do (Facebook parties, book signings, newsletter blasts), I always try to be genuine. I can't do this job without readers! I want to make sure my interactions with them are engaging and fun.
Tell us about your latest release. And what do you have coming down the road.
I've got SKIN DEEP coming out today! September 20, and CROSSING HEARTS on February 7, 2017. There will be more books in each series in 2017, plus a really fun charity anthology in March 2017. I'm thrilled to be so busy!
I read that you make a mean enchilada! – tell us about that and what inspires you in the kitchen.
Oh, we are big cooks in my house! In the kitchen, it's all about flavor and fun. My husband, kids, and I make it a team event. We do a lot of tasting and laughing as we go, and we try a lot of new things. You never know where your next favorite will come from!
If you were offered a cooking show on the Food Network –what kind of show would it be and why?
I'd want to focus on easy meals that combine comfort food and healthy living. My very favorite foods come directly from the earth. Give me a good BLT, and I am a happy camper!
Authors sit in front of their computers all day. A recipe for potential weight gain and lack of exercise. What do you do to stay healthy and energized?
I have a fitness background, so thankfully I know a lot of ways to stay active and cross-train. I do a lot of yoga, as well as making time for cardio workouts and healthy eating. It's all part of daily routine for me. I write my workouts on my daily To Do list to remind myself that they are as much of a priority as paying bills or going to the grocery store. It's all about balancing the chair with movement
Tell us about a great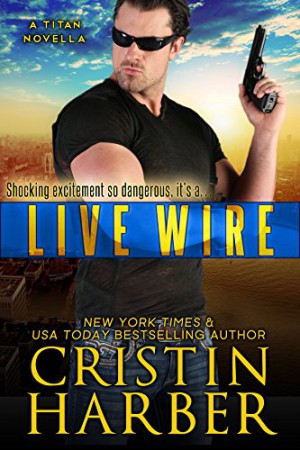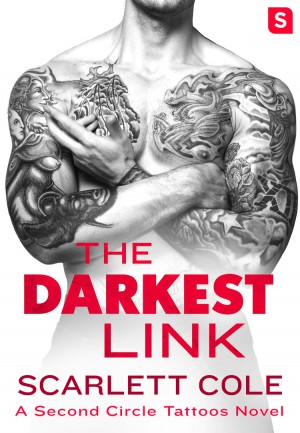 author or book that you just discovered that you absolutely love!
This list is long. I adored M. O'Keefe's BURN DOWN THE NIGHT, and Cristin Harber is adding to her Titan series with LIVE WIRE. I'm also quite addicted to Scarlett Cole's series, which she just finished up with THE DARKEST LINK.
What do your daughters and husband think of your writing career?
They are all insanely supportive! I could not write a single word without them in my corner.
BONUS QUESTION: When you're really stressed out – how do you blow off steam?
Usually, yoga, although I won't say that sometimes, a good glass of wine cures a lot of ailments.
Thanks and cheers!
Connect with Kimberly Kincaid on facebook, twitter, and via her website.
Like our Lachesis Publishing page on facebook.
Follow Lachesis Publishing on twitter.