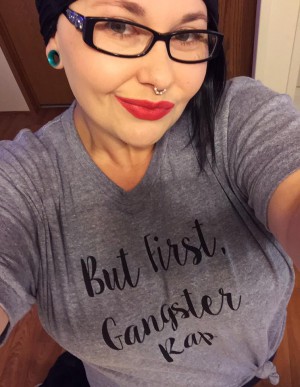 USA Today bestselling author Anna Snow writes the break-out successful BARB JACKSON MYSTERIES for the Gemma Halliday Publishing House. While Anna is a happy wife and mom, she has a deep dark secret – she's a  self-confessed lipstick junkie. Anna carries no less than 15 lipsticks in her purse at all times. You never know when you're gonna need one! 
Welcome Anna!
LP:  You are published with a small boutique house – Gemma Halliday Publishing and Gemma Halliday is also a bestselling author – tell us how that came about and what is it like working for a boutique house?
AS: I started my writing career writing steamy paranormal and contemporary romance but after a while I wasn't happy with that genre. I felt out of touch with it, I guess you could say, so I decided to try my hand at cozy mystery. I wanted to stick with mysteries because that's what I love, but I also wanted to write with humor because I love making people laugh. I've always been a huge fan of Gemma's so when I heard that she had started her own publishing house, I knew that I had to submit my Barb Jackson Series to her, and I'm so glad that I did! I absolutely adore working for GHP. Gemma is amazing.
LP: You're a USA Today bestselling author – which book or books did you hit the list with and what did you do to celebrate or mark the occasion?
AS: I was fortunate enough to have one of my Barb Jackson Mysteries (Blondes' Night Out) be included in a collection of summer stories alongside some of my awesome fellow GHP authors, titled Killer Beach Reads. We hit the promo hard and were blessed with a spot on the USA Today Bestseller List.
I didn't really do anything to celebrate. Can you believe that?
LP: You write cozy mystery – tell us about your series and why you love this genre?
AS: I've always been a huge fan of cozy mysteries. I dipped my toes into the genre by reading books by Jana DeLeon and moved on to Gemma Halliday and many others. I love cozy mystery because it has two of the things I love most while reading. Mystery and humor!

The Barb Jackson Mysteries is a fun, light-hearted series about a petite blonde private detective, her best friends, and her wacky aunt Mona. Barb is clumsy, not very girly, and (hopefully) very relatable. I wanted people who read this series to see Barb and instantly relate to her. She has bad hair days, a coffee addiction, she'd live in her pajamas if she could, her detective boyfriend is constantly worried about what she up to next, and she's a complete work-a-holic. Barb is near and dear to my heart and I hope reader's lover her as much as I do.
LP: Do you have anything in common with your heroine Barb Jackson?
AS: I love coffee and I'd live in my pajamas if I could. I'm a bit clumsy, but nothing like Barb. I hope most people who read about Barb find that they have something in common with her.
LP: The industry has gone through some big changes in the past few years and some authors who had been doing well with a big pub were let go, meanwhile many indie authors have really taken off – what do you think authors need to do to stay sharp and stay in this business?
AS: Just keep writing and promoting. That's all we really can do whether we're published with a big publisher or an indie. I'm still climbing the ladder, so I'm probably not the one to be giving advice, *big grin* but what's worked for me is that I just keep working. I keep writing. I keep submitting, and I keep moving forward. Do I have set backs? Of course. I sit down have a good pity party, then stand up, brush myself off, and get back to work.
LP: What do you have coming down the road for your blonde sleuth Barb Jackson?
AS: Barb has a lot of things coming up. Illegally Blonde (Book 2 in the Barb Jackson Mysteries) releases on November 15th, 2016. In this one we'll see Barb working hard and fast to prover her best friend's innocents when she's accused of killing her shifty rock star boyfriend.
In April 2017, Barb will be helping an acquaintance find out who's killing the dancers of the Double Trouble Gentlemen's Club, with some help from her office girl and pal Mandy, and her crazy Aunt Mona in Blonde and Fabulous (Barb Jackson Book 3). This is going to be a crazy fun one!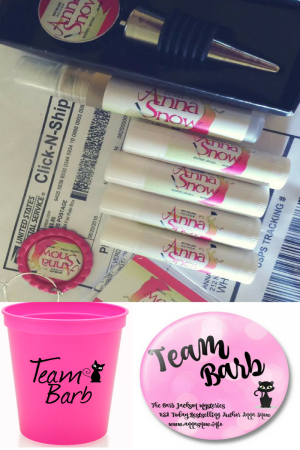 And later in 2017 Barb will be headed to the Bahama's on a cruise with her hunky detective boyfriend Tyler Black in Bahama Blonde (Barb Jackson Book #4). This time, Barb discovers the slimy lounge singers dead body in an elevator and just has to stick her nose in and find the killer.
LP: What are three things that you think authors should do to promote their new releases?
AS: Word of mouth is HUGE. Always tell people about your work. Don't beat them over the head with it, or nag them about it, but talk about it, and social media is a great tool to utilize when promoting a new book.
I, myself, always have business cards, bookmarks, ink pens, book cover postcards, and other swag items that I send out to whomever wants it and I hold a huge giveaway on my Facebook page every release day. Also, try to get a BookBub advertisement. They're hard to land, and pricey, but if you can hook one, it's definitely worth it.
LP: Tell us about three authors you love and why?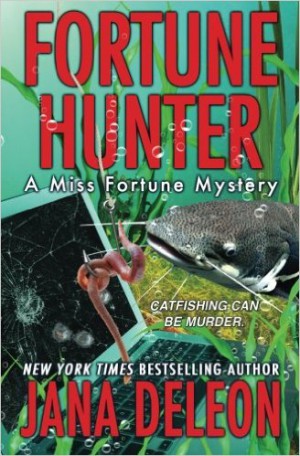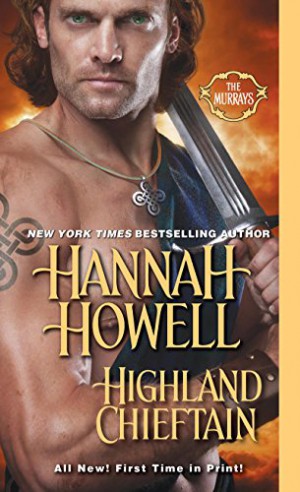 AS: Gemma Halliday is always first. Her stories are just so funny that I find myself thinking about them even after I've finished the book. The same goes for Jana DeLeon and Hannah Howell. I adore these women!
LP: You are also a self-published author and have written erotica – under the same name Anna Snow – what has been the response of your mystery readers to your foray into erotica?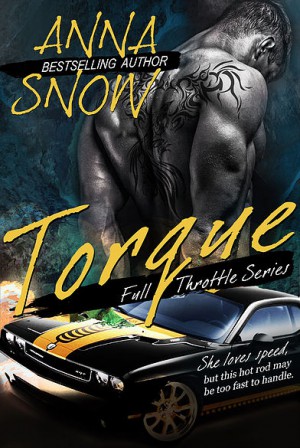 AS: I have the best readers in the world!
I wrote erotica before stepping out of that genre and into cozy mystery and my readers have been so incredibly supportive and responsive to my books in both genres. I keep the two genres separate on my website and everyone seems to be alright with my writing both genres.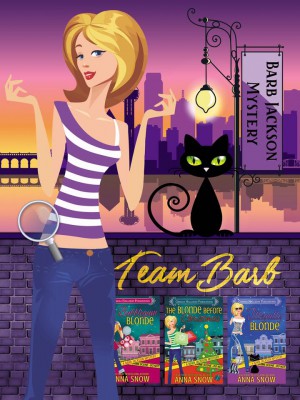 LP: BONUS QUESTION: I know you love cats – let's say you're Anna Snow's cat – what could you tell me about Anna that she doesn't want people to know? 
AS:  As Anna's cat Roscoe:
Anna's insane. Seriously.
Do you know that she steals my poop from the litter box and puts it in a plastic bag in a big thing she calls the trashcan? Geez. What a whack-job. That's my business she throwing away!
She also does this thing where she tries to sing along with someone she calls "Prince" on the box that she calls a "radio". It's not pretty.
And she hides these yummy cookie things she calls a "Fig Newton" in her top desk drawer, then she complains that she didn't lose any weight this week. But she gave me a piece of the "Newton" one time. I can't blame her for eating them. They're stinking delicious!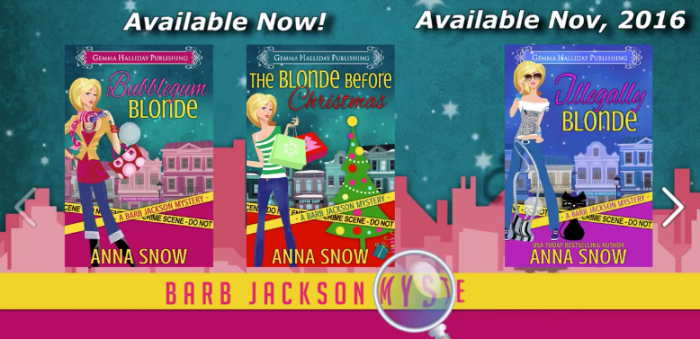 LP: Thanks so much for joining us Anna!
AS: Thanks for having me here today. I had a great time!
Connect with USA Today bestselling author Anna Snow via her website, on facebook and twitter.
Like our Lachesis Publishing page on facebook.
Follow Lachesis Publishing on twitter.