Something I've noticed over the years is the difference between successful authors and authors who sell only a handful of books a year. If you want to get an idea of how you're selling – check your ranking on amazon and barnes and noble. But shouldn't your publisher be doing all the work of selling your book? Nope. There isn't a publisher IN EXISTENCE big or small who does that. Your publisher has to promote many different titles a month (both older and new releases). Whereas YOU just have to worry about YOUR books. Your publisher has to worry about many different authors. Whereas YOU just have to worry about YOURSELF. If you are consistently in the 1 million or higher ranking, you need to re-evaluate what you are doing (or not doing) to sell books. Here are a few key qualities that I have seen that successful authors have in common. I call them THE THREE Cs: COMMITMENT, CONSISTENCY, CLEVERNESS.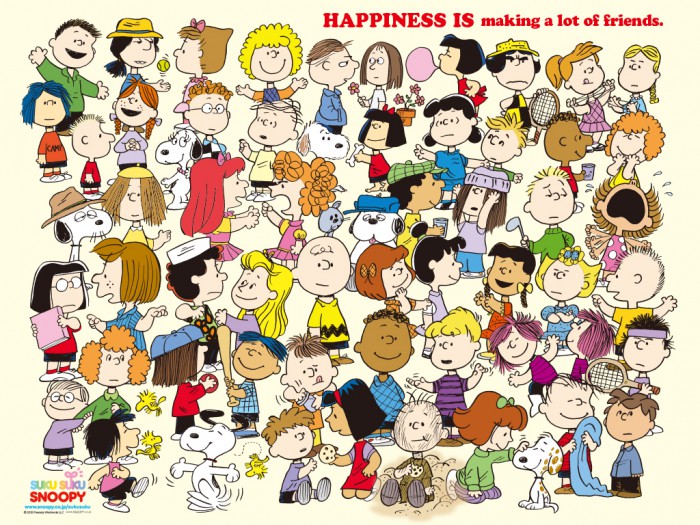 COMMITMENT: Successful authors are committed, not only to their writing craft but to promoting their work. After they release a new title, they don't just forget about it and move on to the next book. No way. They have a plan in place to promote that book. That plan – should be in place well BEFORE your book comes out. One year before. One year? But won't people get tired of hearing about your book a year in advance of it coming out? You're not LITERALLY talking about your book every single day. USE COMMON SENSE. You are BUILDING your identity on facebook so that when your book DOES come out, you will have lots of friends and followers who know you and (hopefully) like you. People that you have made a CONNECTION with.
Let's say you plan on promoting your book on facebook. Terrific! BUT, now here's the hard part: What is your commitment going to be? How often should you post? What should you post about? How can you engage your friends and followers? If you don't have enough friends and followers, how can you get more? As an author, you have to be asking yourself these questions WELL IN ADVANCE and you have to answer them. Ask other authors. Read books or articles on social networking. Figure out what you want to say and say it. READ. OBSERVE. RESEARCH.
But isn't that a lot of work? Sure it is. But if you want to sell books, then you have to do it. Or, hire someone who knows how to do it.
But isn't this just common sense? Of course it is. But if you already know this then why aren't you doing it? The answer is because YOU ARE NOT COMMITTED.
CONSISTENCY: The most successful authors are the authors who are consistent. They post on a regular basis  – not just once or twice a month. They ALWAYS have something to share. Some authors talk about their relationships, kids, even their health issues. While others like to share silly stuff about their pets or funny things they find online. The key is to share consistently but don't bombard your followers with the same BUY MY BOOK post every day. Be creative. Have fun. Share who you truly are. But do it on a regular basis. Why? Because the key word in social networking is the word SOCIAL. It means "taking part". Engaging with other people. Being sociable. Not hiding in an ivory tower.
A lot of authors have "regular" features on their facebook pages. What does that have to do with selling books you might ask? Well, social networking isn't just "HEY MY BOOK IS ON SALE". It's about ENGAGING, COMMENTING, and SHARING. And you have to do it on a REGULAR BASIS. Some authors have a Question of the Week, Hunk of the Week, Cute Critter of the Week, Funny Video of the Week . . . You get the point right? Other authors run monthly contests where they give away a free signed copy of their book or some nifty "swag" that they got at various conferences. OR they go out and buy something really cool that has a connection to their book/series and they run a contest that way. How do you promote your contest? Some authors purchase sponsored ads on facebook. Or they ask their fellow author friends if they can share the post. They share the contest info on facebook group pages – spreading it out and posting on various groups every few hours, every. single. day. Some cross-promote on other blogs and on twitter to get the word out. The point is to SET UP A PLAN and STICK TO IT. If the plan isn't getting you sales then re-evaluate every few weeks to see how you can improve/change that.
CLEVERNESS: It's hard to be clever. But the most successful authors are just that. They come up with fun and creative ways to engage their readers and they always keep it fresh. Whether it's running contests, or posting fun content, or setting up newsletters that reward subscribers with free, original content, or making funny videos that go viral, or coming up with a fun way of branding themselves, or working with other authors on unique cross promotional contests or giveaways – they put their creativity to work – not just in their writing – but in selling. Don't be afraid to spread your wings and think outside your box. Be a little daring. Take a chance on doing something different. Approach some other authors about setting up a YouTube channel and make regular videos that you can post online. Have fun and keep trying even if you flop the first few times. Just keep thinking and doing. Eventually you will hit your creative stride and come up with something that works really well for you. The point is – don't just sit back and expect others to do it for you. Do it yourself. Motivate yourself. And if you find it overwhelming to go it alone – then team up with other authors and go for it. You have nothing to lose, and so very much to gain.
Joanna D'Angelo is Editor in Chief at Lachesis Publishing. She loves chai tea, social media, and good writing.
Connect with Joanna on twitter: @JoannaDangelo, on facebook and on pinterest.
Her facebook page is: Love Romance Novels (on facebook)
Her other blogs are: thepopculturedivas and therevolvingbook
Like our Lachesis Publishing page on facebook. Follow Lachesis Publishing on twitter.