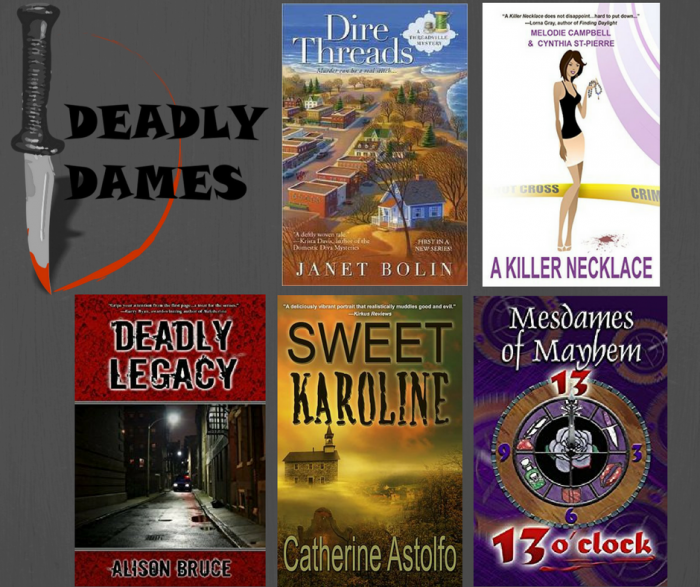 Romantic suspense author Alison Bruce is a member of a dynamic critique group of very talented mystery authors. She and her group got together recently for a yummy potluck lunch. Among the topics discussed were the following: the making of a good murder, what makes a great sleuth, Original Oreos versus Double Stuffed and of course – the importance of beta readers. We'll focus on the Beta Readers discussion today – and let the Deadly Dames battle over the Oreos.
These are the authors: Alison Bruce, Melodie Campbell, Catherine Astolfo, Janet Bolin, Joan O'Callaghan, Nancy O'Neill . . .
These are their stories . . .

What makes a good beta-reader?
Finding beta readers is a bit like matchmaking. It's not just how good they are, but whether they like the kind of things you write. There's no point asking thriller readers to beta read your cozy, no matter how mad their editorial skills are. If they don't know and love your genre, they won't be able to see if you go off the reservation. Knowledge of the publishing market also helps. For that reason, we often turn to other authors.  The first person I turn to is Nancy.
A good beta reader is one who catches inconsistencies, oddities, and spelling/grammar mistakes.
A good beta reader questions things that are puzzling or unclear, or that disagree with something the author had written earlier in the same work.
A good beta reader identifies loose ends that need to be tied up.
A good beta reader provides suggestions to correct/clarify the problems they find. (These suggestions the author can use or disregard)
The beta reader has a fresh set of eyes that see more clearly than the author, who has read the same work so many times through the many rewrites that he/she can't often see problems or errors anymore.
As a reader, there is nothing more jarring than finding a mistake in a published work. It immediately jolts you out of the story and destroys any momentum the author has built up. Often it is difficult to regain that momentum and sink back into the story. Beta readers help to find and eliminate anything that would impede a smooth and enjoyable experience for the reader!
I made the mistake of reading what Nancy wrote–and I think she covers nearly everything. Maybe I can add this: A good beta reader can be objective and can combine honesty and tact. "They" say not to use friends and relatives, but if they can be objective, then I think it works very well. However, that can be a very big if…
My beta readers are honest, yet encouraging. They all have a sense of story, plot, character and setting so they can give me both general and specific feedback. They comb for as many spelling, grammar and typo errors as they can. They also pick out any inconsistencies: the character would never say/do that! or that guy's eyes were blue in Chapter 1 and brown in Chapter 2 or the plot wanders too much. They'll do their own research to make sure squirrels really are awake to chatter in the winter.
I don't have a lot of experience with beta readers. However – that being said – I think a good beta reader is someone who can put themselves into the mindset of your average reader (if there is such a thing as an average reader) and can sense what will appeal to that reader and what will derail them from pleasant immersion in the story.  AND – be able to articulate those things in a way that makes sense to the author.
How important are beta readers to you?
My beta readers are essential to my writing. They nudge me along, correct my route, pick up my characters from the side of the road, and generally drive all of us to our destination. Without them, I'd have a lot of errors both in the text and in the story lines. Without them, my books would have been offal.
One of my beta readers kept me from making a factual error that would have, if my reader knew anything about pharmacology, made my books seem like a mess of intestines too.
Most of my critique partners and I have critiqued chapters as we write them. It can be a long process, but we can prevent one another from writing an entire manuscript based on veering in totally the wrong direction in the first chapter. The first person to read my entire manuscripts all at once was Faith Black Ross, my editor at Berkley Prime Crime. She made excellent suggestions.
As writers, we are perhaps too close to our own work and have our own "darlings".  We need a reality check from someone who is perhaps more objective.
For me, a beta reader goes way beyond proofing.  He/she comments on the structure of your story.  Does it work?  Should things be moved?  What's missing?
I have a specific example re Rowena and the Viking Warlord, a humorous medieval time-travel fantasy.  Two of my four beta readers told me that the first half of the book was getting Game-of-Thrones grim.  They suggested I move one of the humorous parts forward, to break up the extreme tension.  I followed their advice, and am happy to say that the book is much better for it.  Tension escalates, and then is diffused by the humor, to give the reader some needed relief.  Then tension rises again to make the climax even more gripping.  I wouldn't have made that excellent change, without feedback from my beta readers.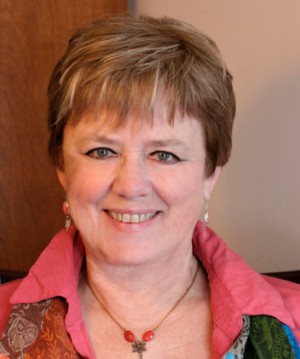 Catherine Astolfo
Award-winning author of short stories, novels, novellas, and screenplays. Best known for her Emily Taylor mystery novels and her new Kira Callahan mystery novellas.
www.facebook.com/cathy.astolfo
Janet Bolin
Janet Bolin writes the Threadville Mystery Series–machine embroidery, murder, and mayhem in a village of sewing, quilting, yarn, and other crafty shops. Threadville Mysteries have been nominated for Agatha and Bony Blithe Awards.
www.facebook.com/Janet.Bolin.Author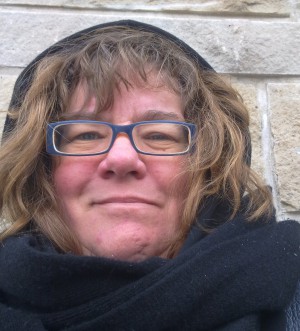 Alison Bruce
Author of mystery, suspense and historical western romance novels. Three of Alison's novels have been finalists for genre awards, including the Lou Allin Arthur Ellis Award for Best Novella.
www.facebook.com/alisonbruce.books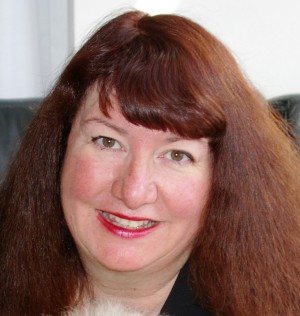 Melodie Campbell
The Toronto Sun called her Canada's "Queen of Comedy." Melodie Campbell has over 200 publications including 40 short stories and ten novels. She has won The Derringer, The Arthur Ellis, and eight other awards for crime fiction.
www.facebook.com/MelodieCampbellAuthor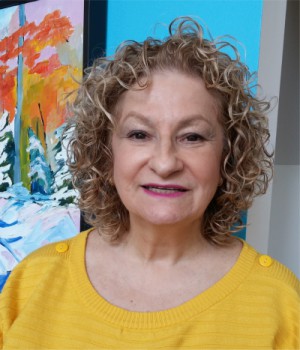 Joan O'Callaghan
Joan has had an active career in freelance writing, with over 30 educational publications to her credit.  Her short stories have been published in anthologies and online magazines.  In 2014, her flash fiction story, "Torch Song for Two Voices" won the Polar Expressions Publishing contest.
www.facebook.com/joan.ocallaghan
Nancy O'Neill
Nancy is a prolific reader of many genres but especially crime fiction (in all its sub-genres). Since she is also a retired teacher and many-time judge of literary contests, Nancy is practically a professional-grade beta-reader.
www.facebook.com/nancy.oneill.50
Follow Lachesis Publishing on twitter and like our facebook page.