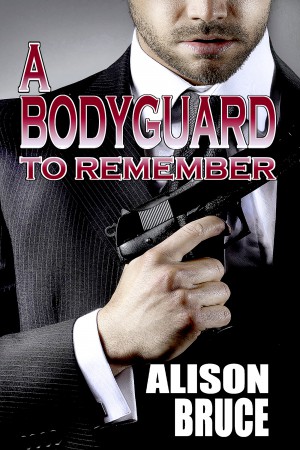 From its very first line: It started with a dead body on my living room floor, a Bodyguard to Remember, by Alison Bruce will have you hooked.
The novel is fast paced and the excitement continues until the very end. Prudence Hartley arrives home to find a body in her living room. Her first instinct is to protect her children and her second is to call the police.
Her home becomes a crime scene with all that that entails. The RCMO gets involved because of the identity of the dead man. Stoic Sergeant Merrick quickly becomes a friend to our heroine, Pru, and maybe (hopefully) something more.
The novel, a first in a series, is set in Guelph, Ontario, a small city, which makes the crime and the story all the more interesting.
The dead man hid something either on Pru or in her home, that could get her killed. Because of the nature of the crime, she is immediately under police protection, along with her kids. Slowly but surely an attraction kindles between Pru and Merrick. The back and forth romantic tension between them is an wonderful thread that runs throughout this thoroughly enjoyable book.
The main character Prudence or Pru as she's often referred to, is a single mom and Alison Bruce has captured that "single mom" spirit beautifully. Children come first no matter what, in this thriller. Pru is a writer and editor. There is an interesting sub-plot where art becomes reality as Pru's science fiction book is published and she embarks on a promotional book tour while trying to lure the killer out into the open.
Pru has the wit of Kinsey Millhone from the Sue Grafton novels, but through the eyes of a mom. Her humour is quick and often references Star Trek, which is hilarious. I thoroughly enjoyed Pru's ability to compare everyone she meets to a Star Trek character.
A Bodyguard to Remember is the perfect book for a holiday on the beach. It's quick-paced fun and it keeps you guessing until the very end.
You can connect with Alison Bruce on her website and on facebook and twitter.
You can get your copy of  A Bodyguard to Remember at Lachesis Publishing FOR ONLY .99 CENTS. THIS WEEK ONLY. You can also purchase your copy at amazon, Barnes and Noble, kobo, and iBooks.
Like our Lachesis Publishing page on facebook.
Follow Lachesis Publishing us on twitter.