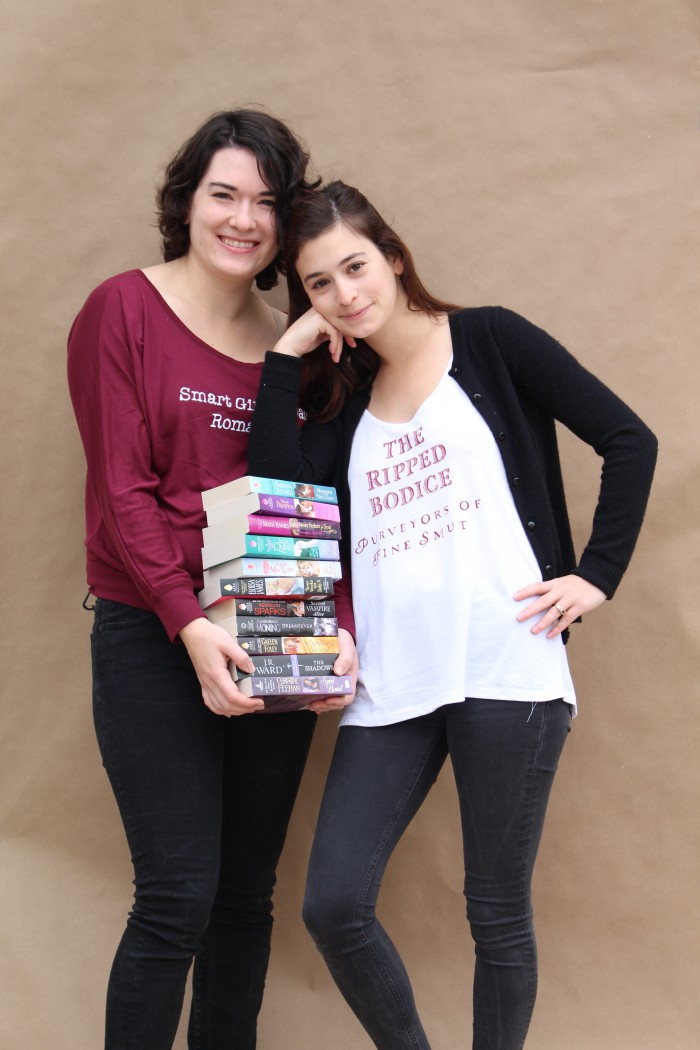 Many women dream about becoming romance authors. But how about becoming romance booksellers?  Meet – Bea and Leah Koch – the proud owners of The Ripped Bodice bookstore. And they LOVE what they do.
The Ripped Bodice is the only exclusively romance bookstore in the United States. Based in downtown Culver City (in the greater Los Angeles area), the store offers a wide selection of romance novels from every sub-genre. It also sells jewelry, stationery, beauty products, cute t-shirts and unique gift items.
The store is owned and operated by a dynamic sister duo – Bea and Leah Koch. The sisters have loved reading romance novels since they were teenagers and have always dreamed of opening a romance novel bookstore. Originally from Chicago,  Bea  went to Yale and NYU, where she wrote a graduate thesis titled, "Mending the Ripped Bodice." Leah moved to Los Angeles to attend USC, graduating cum laude with a degree in visual and performing arts.
LP: Why did you want to open a bookstore that sells romance novels exclusively?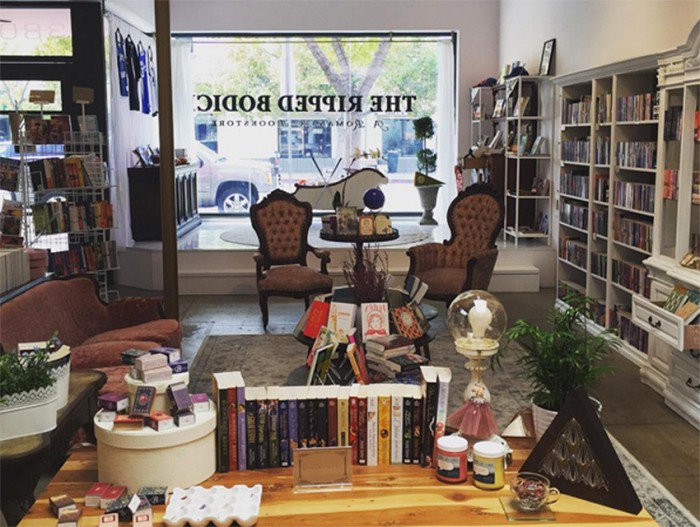 TRB: Quite simply, it's what we love to read. But more seriously, we believed that it was long overdue and an important thing to bring to the romance community.
LP: When did it open and how did you get it off the ground?
TRB: We soft opened a week before March 4th, which is our official grand opening date. Our opening weekend was one long party with author signings and events – it was the perfect way to launch.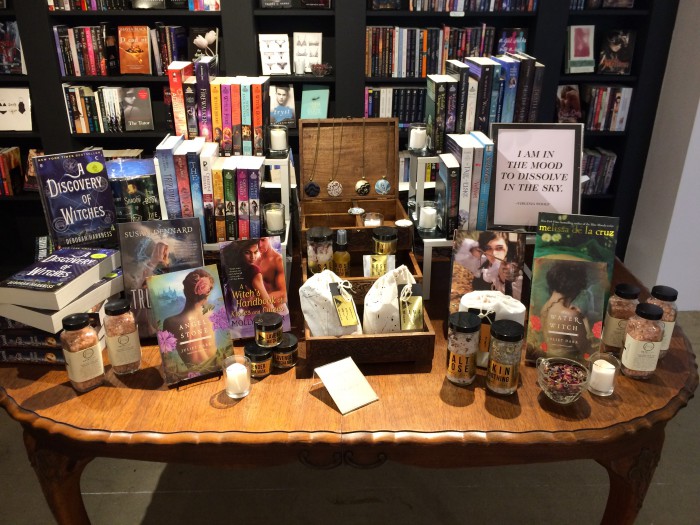 LP: Are there plans in the works to open at other locations?
TRB: Not at the moment, but we get asked all the time about expanding. We're excited that so many readers want a Ripped Bodice in their town, but we're focused on building the best business we can before we open another location.
LP: How has the romance community responded to your store?
TRP: The romance community has been so welcoming. We get customers from all over the world travelling to the store and it's so exciting when they walk in and tell us they've come from Italy, Australia, you name it.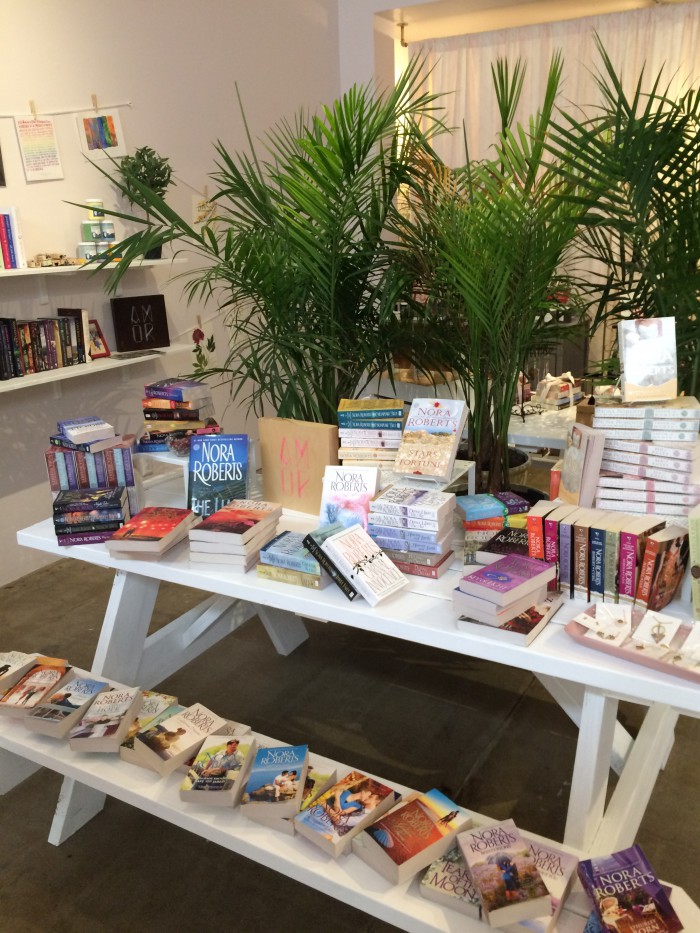 LP: How do you define a romance novel?
TRP: We use the Romance Writers of America definition – a central love story and a happy ending.
LP: When did you start reading romance and why do you love it so much?
TRP: We both started reading romance in our early teen years. I think for me (Bea) it was so incredible to see women's stories and search for love centered. And I just fell in love with historical romance. I love the blend of fact and fiction and the way authors use their research to enhance their stories.
LP: What sorts of events do you hold in the store and what do you have coming up?
TRP: We have traditional author signings and readings, but we also try to offer a broad slate of events. We've had essential oil classes, ladies night out, and movie screenings. As I type this, we're getting ready for our community book-club meeting, and we have an author signing this weekend with Alisha Rai, Carrie Ann Ryan and Alyssa Cole.
LP:  How has business been so far and is it everything you expected and more? How are customers reacting?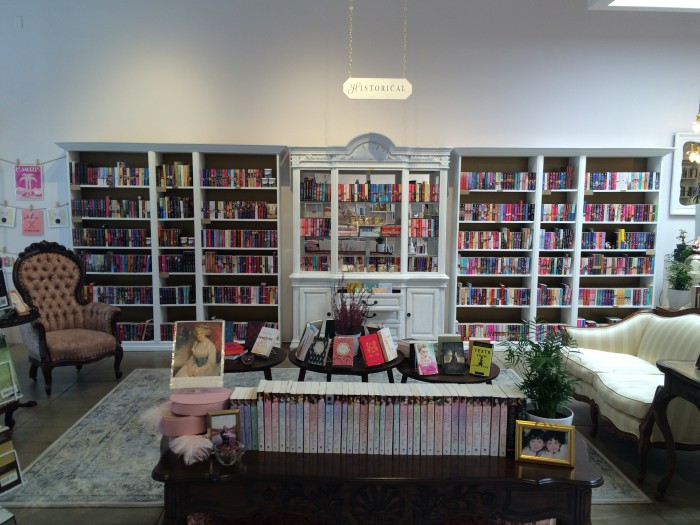 TRP: It's so much more than we expected. When someone walks in and says something like, "I've been waiting my whole life for a store like this" there is such a feeling of pride, but also kinship. I've been waiting for a store like this as well! Of course, there are customers who aren't as familiar with romance but we love that too because it's what we're most passionate about and we love sharing it. We hear variations of "you guys are so enthusiastic!" pretty regularly.
LP: What is your favourite aspect of running the Ripped Bodice?
TRP: I love recommending books. I feel so lucky that I get to introduce my favorite authors to new readers, and discovering new authors through our customers is incredible.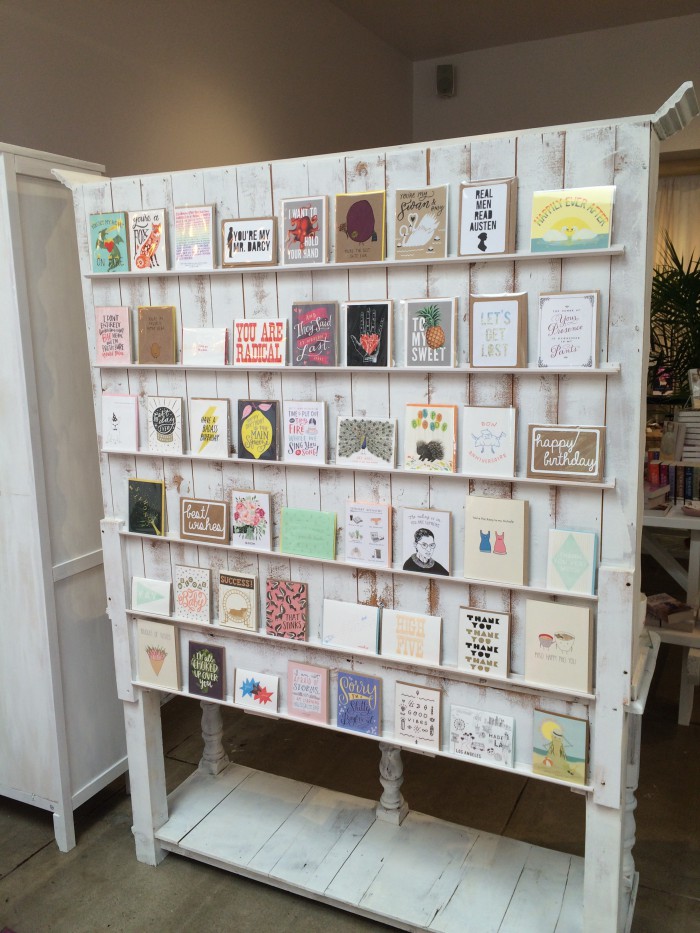 LP: Besides books what else do you sell at your store?
TRP: We sell jewelry, candles, cards, prints, pins, bookmarks, etc. We try and merchandise beyond books in a thoughtful way. Everything fits together in some sense. We work with so many amazing female creators and makers beyond just authors.
LP: Have guys figured out that your store is a great place to meet women?  Is it mostly women who shop in your store or do you get men too? Men on their own or with a spouse or girlfriend? How has the reaction been from guys who visit the Store?
TRP: We've had lots of gentlemen come in with romantic partners or friends. The reaction is definitely different depending on whether they know what they're walking into. We certainly welcome men into the store but we are primarily a space for women and that will always be our first priority.
LP: Are either of you interested in writing romance novels? If so what are you working on?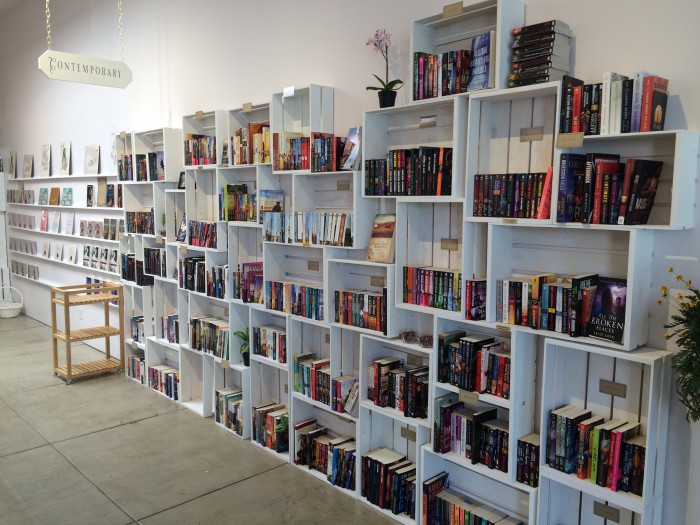 TRP: Bea has always wanted to publish a romance novel (and she will one day!) but right now we are focused on the store.
LP: When boxes of books arrive – that is when your stock arrives – who gets to open the boxes first? And is there any "squeeing" involved?
TRP: There is, in general, a good amount of squeeing. It's just such a joy to take these books out of boxes – and it wasn't something we had really considered before opening. We were readers and fans first, so having a favorite's new book a few days before it's out is like having the most wonderful secret.
LP: Bonus: Who do you fangirl over?
TRP: How much time do you have? So many amazing authors, Courtney Milan, Christina Lauren, Beverly Jenkins, Lisa Kleypas and Julia Quinn to name just a few.
Thank you so much for joining us today! 
If you're an author and you would like your book considered for the store, or to set up a book signing you can contact Bea and Leah on the Author Page on their website.
For more information about THE RIPPED BODICE Bookstore, or to connect with Bea and Leah Koch visit their website, like their facebook, page and follow them on twitter, and instagram.
Like our Lachesis Publishing page on facebook. Follow Lachesis Publishing on twitter.